Dear MIMsters: My Husband Hasn't Penetrated Me Since We Wedded 9 Months Ago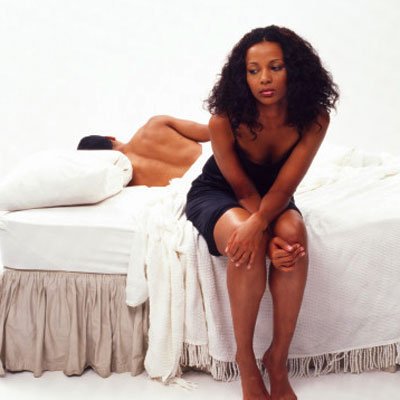 I got married 9 months ago as a virgin. My husband wa a virgin too but we have not been able to have real sex because the pain is too much for me.
He was able to break through with his finger but it is still difficult to have the main penetration. It's like my hole is too tiny for him.
I visited a gynaecologist who told me nothing is wrong with me and to keep trying after checking me. After trying over again without any luck, I visited another gynaecologist (abroad), where I now reside.
SEE ALSO:Dear MIMsters: My Husband Blames Me for Losing My Baby
She told me that I had a toilet infection which could be the cause of the pain I always feel but it wasn't a serious one and I was treated. She also said she noticed I wasn't relaxed when she was inserting her equipment down there hence, the reason why my vaginal muscles becomes so tight.
I feel pain anytime something is about to go in there.
Everyone I sort advice from would always tell me to relax my muscles but I have tried my best to relax and I can't bear the pain whenever hubby tries.
I completed my medication for the infection recently and would like to try again but I need your advice on how I can overcome this. I'm beginning to hate sex and really scared anytime I think about it.
SEE ALSO:Why Newlywed Nigerian Man Doesn't Want Anyone Advising His Wife
Hubby has been very supportive and gentle but I feel bad about it. Has anyone been in my shoes? I just need a 'formula' or 'trick' to end this.