Curvy Model, Thickleeyonce Silences Body Shamer with This Classy Clapback (PHOTOS)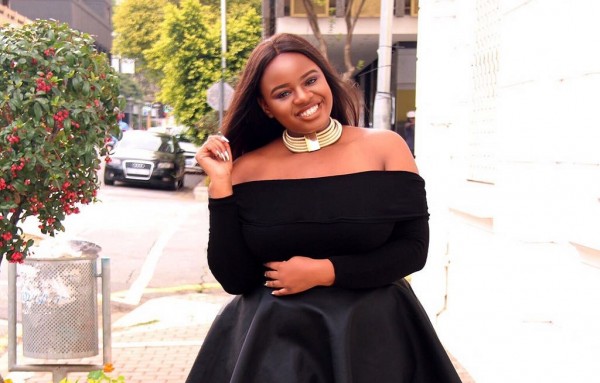 Photographer and plus size model Lesego Legobane better known as Thickleeyonce has been applauded for her classy clapback to a guy who attempted to body shame her.
A man attempted to body shame Thickleeyonce by comparing a photograph of famous model Joelle Kayembe in a bikini next to one of  Thickleeyonce also in a bikini with a rude caption.
READ ALSO: "A wobbly belly after having kids is part of who you are" – Coleen Rooney
The guy, who calls himself Leyton Mokgerepi (@imleyton), captioned the picture,
"Girls that I like vs girls that like me".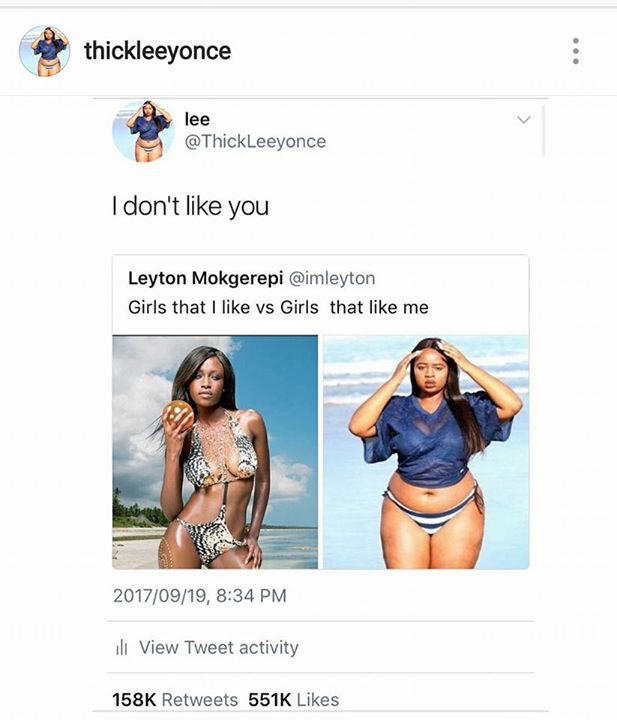 Thickleeyonce simply replied with a simple,
"I don't like you,"
which sent social media into a frenzy.
READ ALSO: How Obese Mum Went From Fat to Slim Within the Confines of Her Own Living Room
The screenshot of the picture went viral and was even liked by celebrities Nicki Minaj and Ariana Grande.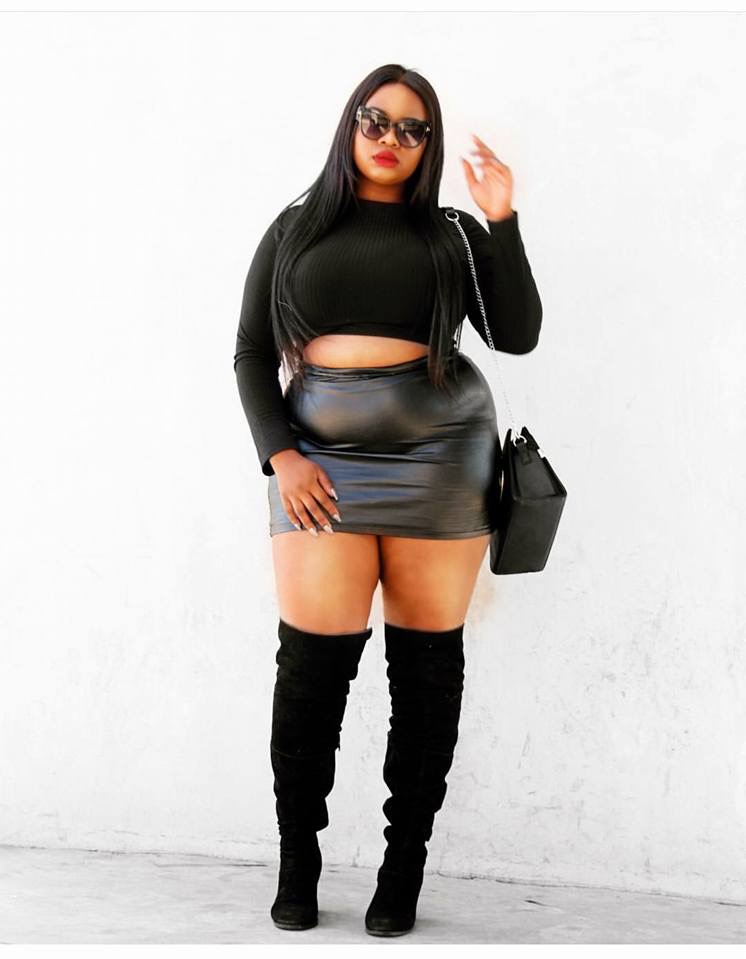 In addition, Thickleeyonce was approached by Teen Vogue USA and other international publications to do an interview as a result of the viral response.
READ ALSO: Mum Who Conceived 3 Kids in 11 Months Delivers Honest Message About Postpartum Body (Photo)
Her tweet has been declared the most liked tweet in Africa and she says she is still yet to get to terms with all the attention this has brought her.
Wow! That's the way it's done. Class over thrash talk.