Female Lawyer Nabbed for Severely Torturing Her Adopted Daughter…. Details
A nine-year-old girl, Bright Maxson was severely tortured severely by her foster mother who is a lawyer.
The wicked foster mum, Elizabeth Agboje, has been apprehended and publicly paraded on Wednesday, before journalists in Port Harcourt, the Rivers state capital.
In the report by Punch , little Maxson, was first tagged a witch before she was reportedly tortured by Agboje who has two biological children of her own. Agboje was said to have continually subjected the little girl to degrading treatment without minding the implication.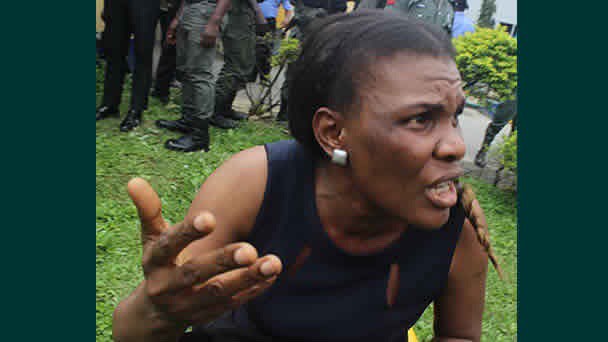 READ ALSO: If You Are a Child Abuser, the Authorities Are Coming After You | See Why
Briefing journalists on the incident, the State Commissioner of Police, Mr. Ahmed Zaki, said that Agboje was apprehended by the Human Rights Department of the Command for allegedly torturing Bright Maxson.
"The Human Rights Officer of the Command, DSP Emmanuel Ukwenya, arrested one Barrister Elizabeth Agboje, who it was alleged, had been consistently torturing and assaulting little Miss Bright Maxson, accusing her of being a witch and a thief.
READ ALSO: Dear MIMsters: How I Ended the Circle of Child Abuse and Child Labour in my Home
She is also alleged to have subjected her to all manners of degrading treatments for over seven years. The lawyer is a suspect who has made useful statement to the police and as soon as investigation is concluded, she will be charged to court for proper prosecution," Zaki added.
READ ALSO: Wife of High Ranking Police Official in Alleged Domestic Child Abuse Scandal
Reports also reveal that the victim, who was said to be sick when she was rescued by the police, has been receiving treatment at the Police Hospital in Port Harcourt.
So cruel! The law has caught up with the lawyer.
Photo credit: Punch