Moms Share Hilarious Stories of Their Kids Being Mean to Them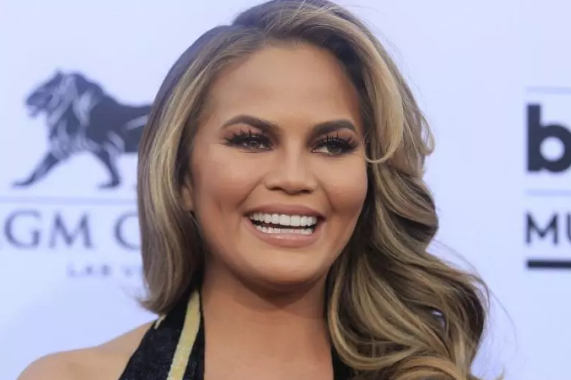 Many times as moms, our kids tend to try to ruin our day by doing mischievous  things to us.
And in those times, we are not sure if we should cry or laugh about it, either way we just have to love them.
John Legend's wife, Chrissy Teigen may have been having one of such moments.
The doting mom took to her Twitter page to disclose why she was having a very rough day.
READ ALSO:Chrissy Teigen Gets Candid about Her Struggles with Alcoholism
She went further to ask mothers to share stories of their kids being mean to them so she could feel better.
However the mother of baby Luna, got some daring and hilarious responses she probably did not see coming. Lol!
I am having a very rough day and it would help me a lot if any moms would like to share stories of their kids being mean to them

— chrissy teigen (@chrissyteigen) September 23, 2017
Check out the responses she had below:
A mother told her how she was called a 'Pussy' by her five year old daughter, according to the mom she was stunned and felt she learnt it from school.
READ ALSO: What Marital Problems? John Legend Reaffirms His Love for Chrissy Teigen as They Mark 4 Years of Marital Bliss 
Followers wondered where she must have learnt the foul word believing the little girl was been around people who used such foul word.
"My 5yo daughter called me a pussy the other day. Literally no idea. I was stunned. School maybe? "

"And how does she even know that word exists and use it in correct context? Shame on the person who must use it in front of her. Hopefully she is not around kids that speak like that often . Honestly I'm totally shocked! Kids live so fast today"
Another follower from Malaysia revealed that in her country, they had kids burning down schools and even killing teachers or smashing rocks on their head.
READ ALSO: Is John Legend & Wife Chrissy Teigen Having Marital Problems? | Wedding Anniversary Today
"Here in Malaysia we have kids burning down school & also killing a teacher by smashing a rock on the teacher's head. They really live so fast"
A mom also revealed that her 20-month-old baby offered her a bite of food and when she accepted, her baby snatched it back and ate it and lifted her tiny fist in her face.
"Last week, my 20 month old offered me a bite of her food. As I went to accept it, she snatched it back & ate it. When I made a sad face, she lifted her tiny pudgy fists to her eyes and slowly rotated them while saying "wah wah wah" at me. I just wanted a damn bite of her Mac n cheese and she crushed me."
See photos of responses below: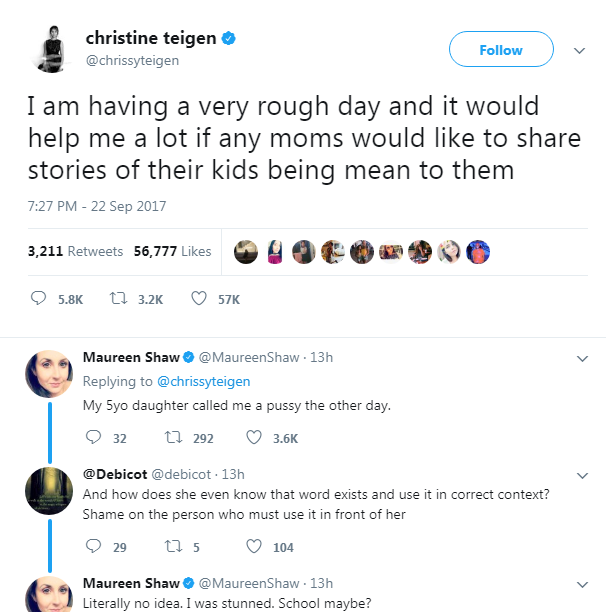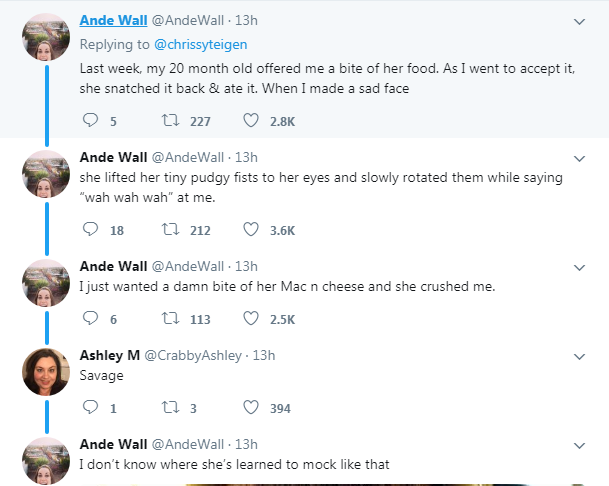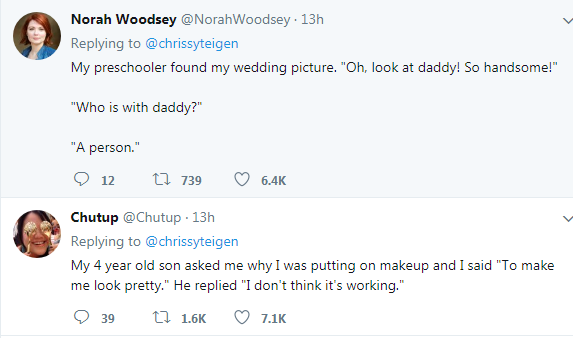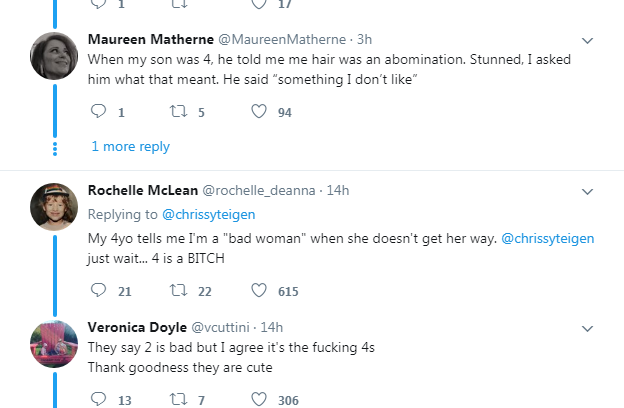 What funny stories do you have of naughty things your kids have done to you? Do share with us.
Photo credit: Twitter