Creative or Offensive? Mom Goes Nude for Son's 4th Birthday Shoot | Photo & Details
Singer and excited mum, Reedy decided to go totally nude in a photo shoot with her son to celebrate his 4th birthday.
The photo shows the mum posing nude while carrying the happy celebrant.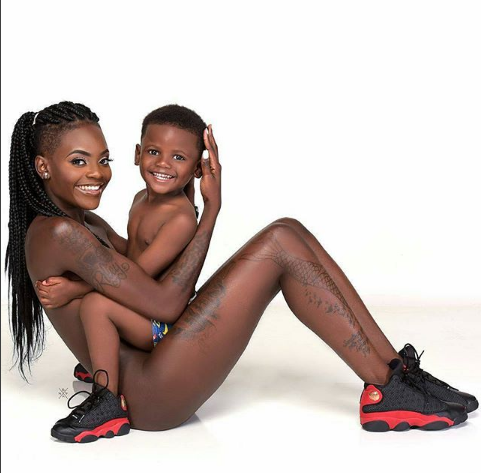 The beautiful young mum shared the photo with caption narrating the story of his birth:
READ ALSO: Can a Child Get Aroused Seeing His Mum's Naked Body? | Read Blogger Olu Famous' Thoughts
"On September 21st I started having contractions about 6pm at the time I didn't know I just thought I was hurting because it was close to my due date.

I tossed and turned all night, took over 15 showers because the water running on my stomach made the pain go away but it was a mind thing.

After not getting any sleep I hopped up at 7am and ordered my aunt & uncle to bring me to the hospital that was the longest ride from Avondale to Kenner and by time we made it I was 10 centimeters ready to go in.

I delivered my son at 10:43am with no epidural his head BEEN huge he had to be vacuumed out Riley Tyrus Pierre 6pounds 8 ounces and 19 inches long HAPPY 4TH BIRTHDAY to my everything."
READ ALSO: "I started masturbating at 4 after seeing my mum repeatedly dressing up naked before me"- Nigerian Pastor Counsels on Pornography
However, the photo has received mixed reactions online. While some found the photo creative, others thought it totally offensive.
With harsh insults having been sent her way, the woman has finally responded telling people to,
"Keep your negative comments to yourselves he's mine."
READ ALSO: 'When Should Parents Stop Being Naked in Front of their Children?' – Damilola Adegbite Asks
See some of the reactions below…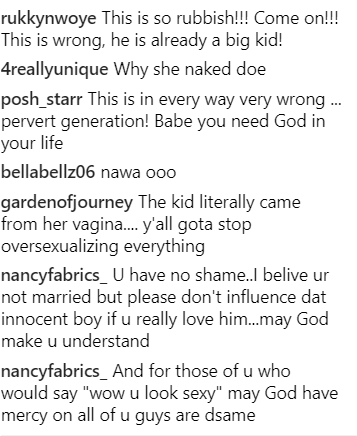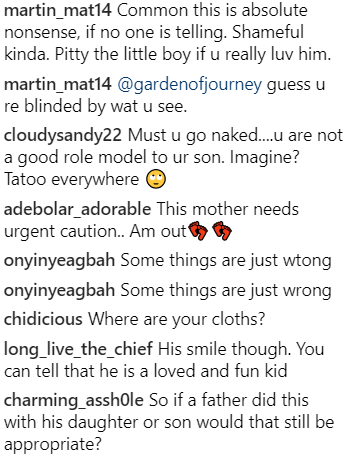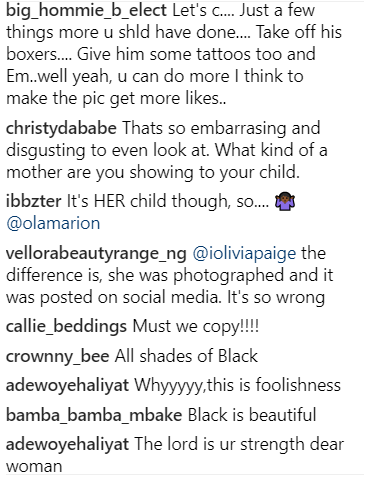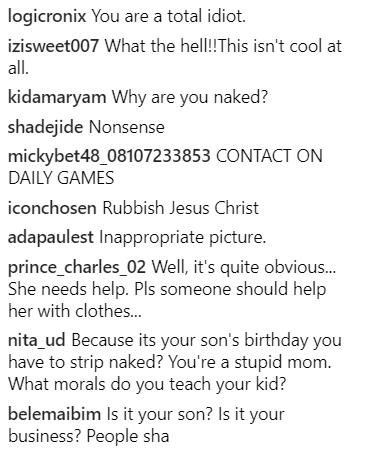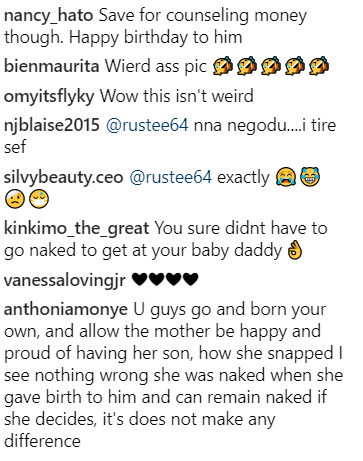 We are just speechless!
Picture credit: Facebook