Caitlyn Jenner Confirms Daughter, Kylie's 5-Month-Old Pregnancy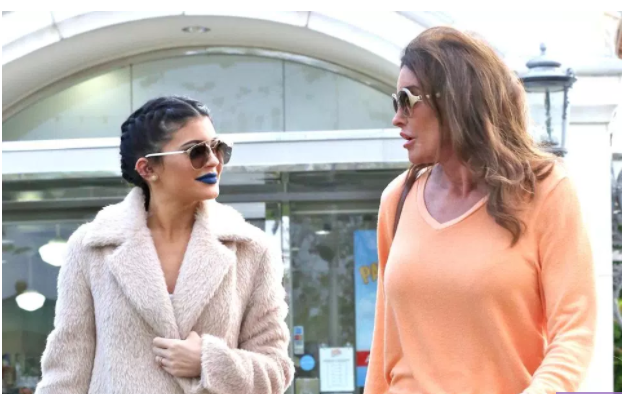 Caitlyn Jenner has confirmed her youngest daughter, Kylie Jenner, is indeed pregnant!
The transgender star is the first member of the family to officially confirm the 20-year-old reality star's is indeed expecting a child with her boyfriend of five months, rapper, Travis Scott.
A representative for the former athlete confirmed that Kylie told her father about her being pregnant with her first child 'some time ago'
READ ALSO: Is The Yongest Kardashian-Jenner Sibling, Kylie Pregnant?
 "All I can tell you is that it was some time ago," the rep told The Sun when asked how she found out about her daughter's pregnancy.
Meanwhile, Hollywood Life reports that Caitlyn was shocked and disappointed with the news.
The former Olympian is said to be concerned about her daughter whose reported pregnancy was revealed last week, having a baby with her rapper boyfriend because the pair are not in a long-term committed relationship.
READ ALSO: Kris Jenner Addresses Kylie's Pregnancy News
"Caitlyn was really shocked and disappointed to learn that Kylie is pregnant," a source close to Caitlyn told HL.

She thinks Kylie is way too young to have a baby, and that she should have waited until she was in a long term committed relationship.

Obviously, Kylie has more than enough money to ensure that she can pay for help but Caitlyn still thinks that having a baby will take a huge toll on Kylie's life.

Caitlyn is concerned that Kylie and Travis really haven't been dating very long, and that a baby will put a big strain on their relationship, but Kylie believes the opposite – that she and Travis will be together forever."
READ ALSO: Kris Jenner Reportedly Unhappy that her Daughters Spent Father's Day with their Dad
When the news broke last week, a source told People magazine;
"It is an unexpected but completely amazing turn of events that she could not be more excited or thrilled about. Everyone is overjoyed for her. This is the happiest she's ever been."
Photo credit: Barcroft Media/Rex Features