Mums In Business Series: Meet Ngozi Obasa, CEO, NTANTA Delicacies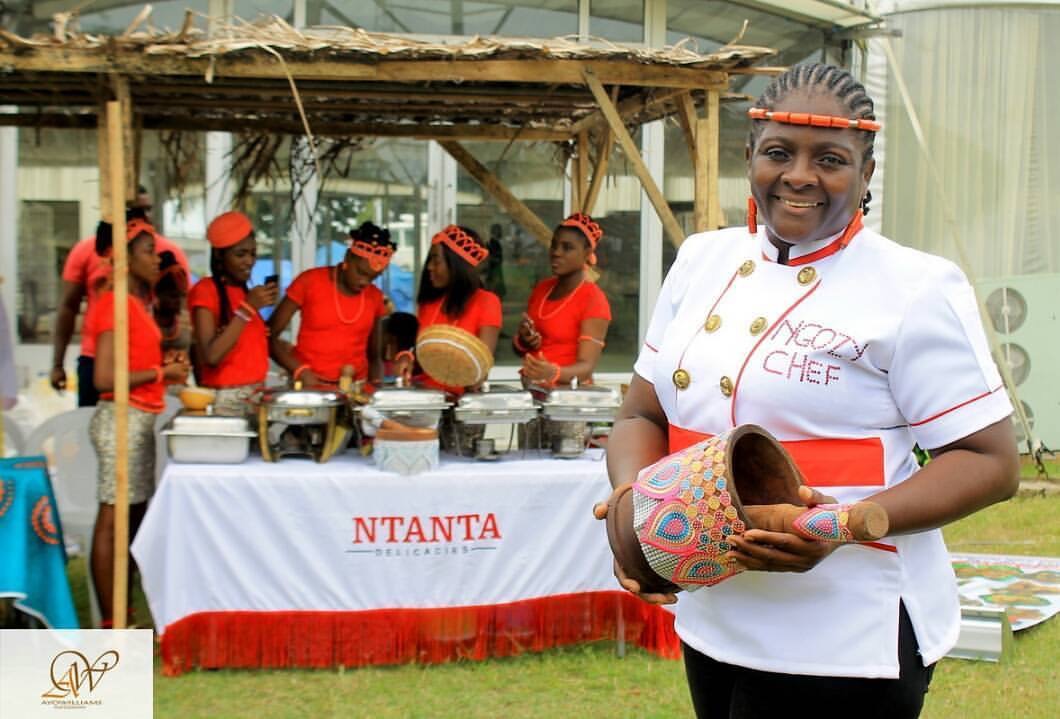 Olaide Wangai
Motherhood In-Style would be doing a series of interviews with mothers who are successful in business. This is a run up to our Mums in Business Conference & Fair.
The Mums In Business Series will be highlighting women who are excelling in business and raising kids.
It would encourage you to take that plunge in business and inspire you to take your business to the next level.
To launch this series is a brand that is growing in leaps and bounds in the culinary field, NTANTA Delicacies. This brand is owned by Nigerian food chef and entrepreneur Ngozi Obasa and is driven by original Igbo traditional recipes of 1970s. It serves delicacies like nkwobi, isi ewu, goat meat peppersoup, among others.
SEE ALSO:12 Ways To Improve Your Worth As A Mum
In a tell-all interview with MIM, Ngozi Obasa details her journey so far.
THE INTERVIEW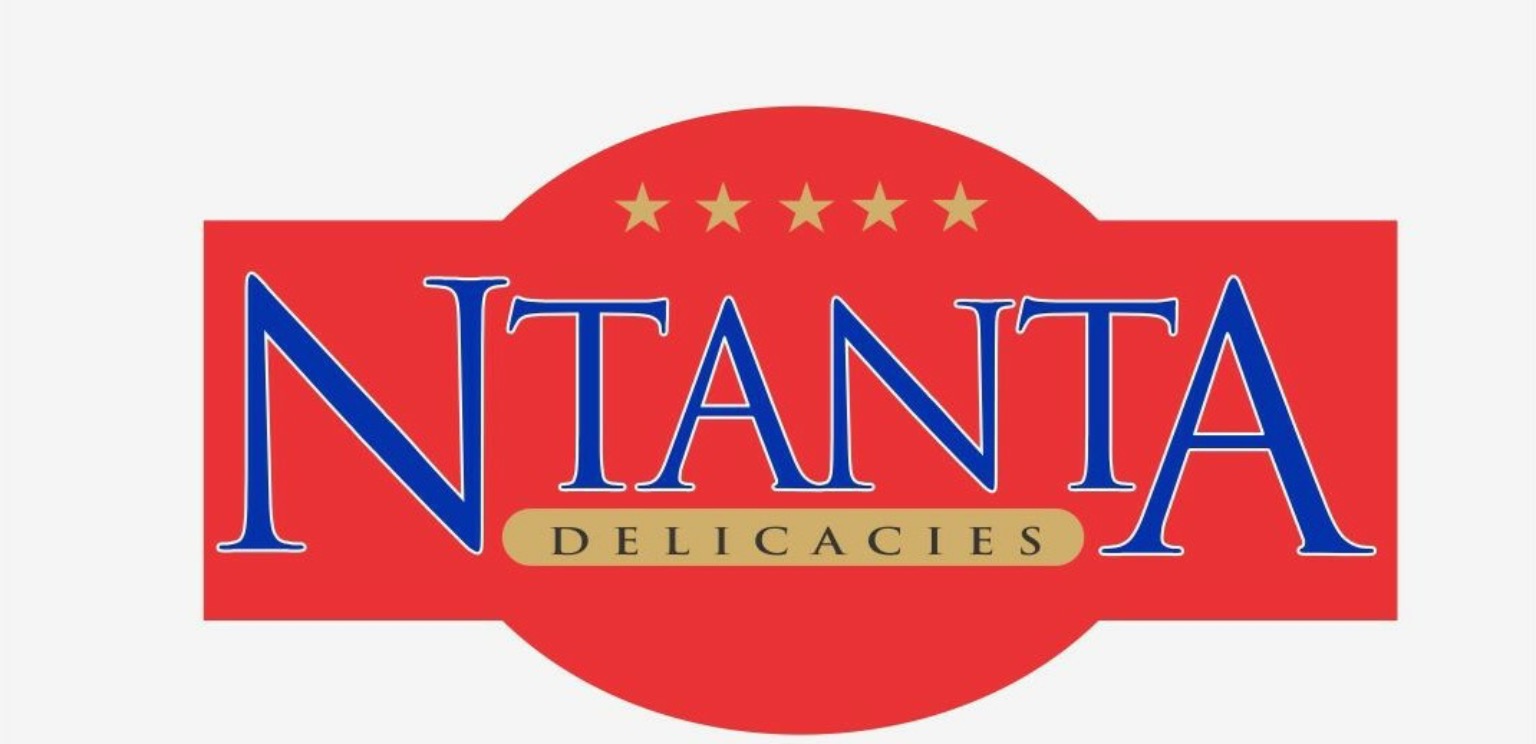 MIM: Ntanta is a unique name, where did it come from?
Ngozi: I got the name four or five years ago. I was a contestant in the first Knorr Taste Quest competition. I was among the top 10. They gave us something to cook with bread fruit, chicken liver and okro.  I made it and was like "Agh, this kind of food", you know because I couldn't even taste the food. As I was taking the food to the judges, I was wondering what I would call the food.  They asked me what I cooked, then I looked at chef Fred's chubby face and the first thought that came to me was Ofe Ntata.
When I was working in UNILAG, there was this guy that brings in suya and gives us. Every time he comes in we start asking "Where is ntata?" "Hope you brought ntata?"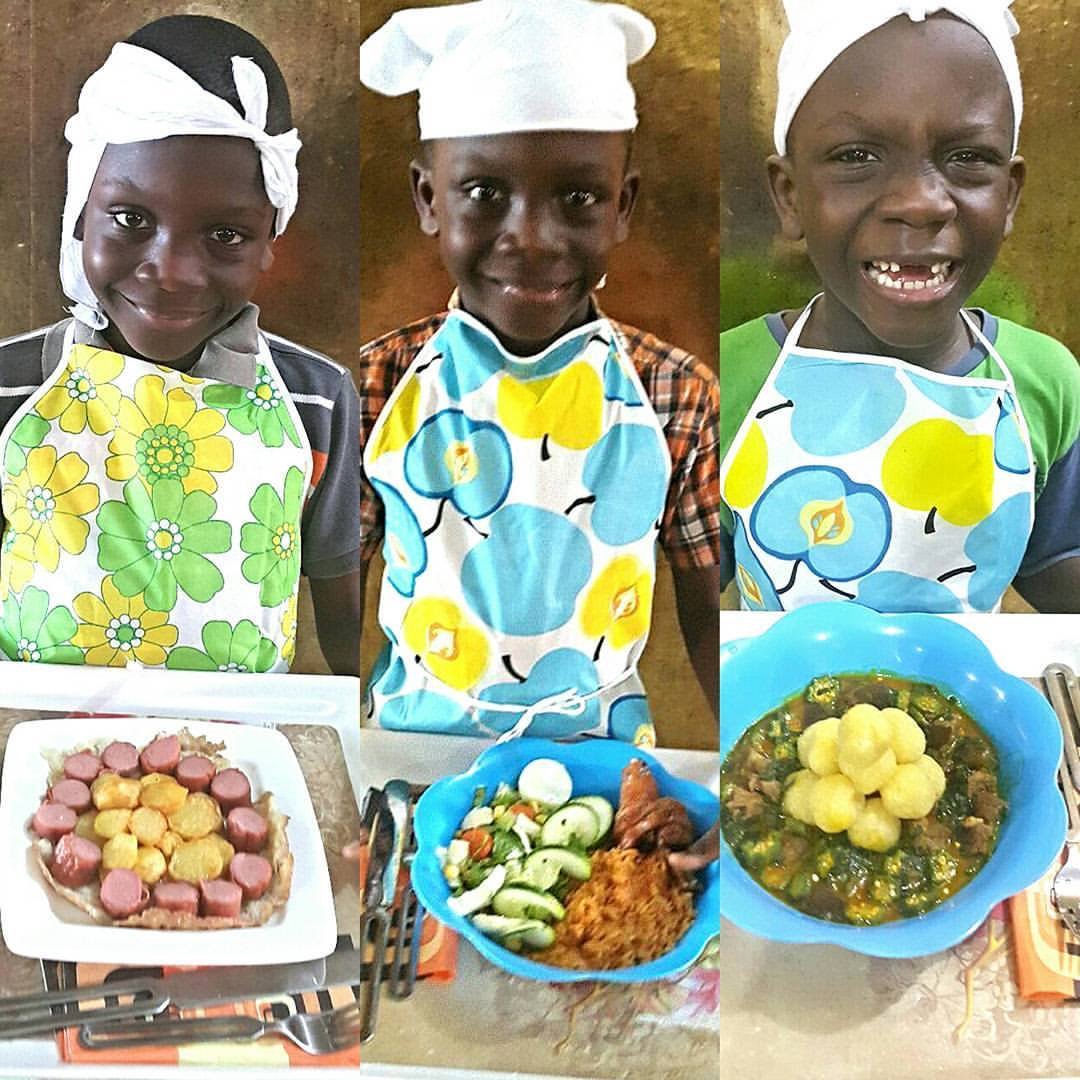 So immediately I said Ofe Ntanta, the 3 judges looked at me and exclaimed, "WHAT IS THAT?!" and I said "Chop chop soup". They had to stop production you know, they laughed and laughed, even I, laughed at myself. That was actually what got me out of the competition; you know I felt so bad. The day they were going to televise it, I was in my room as usual and I knew that people were going to talk. So when they showed my part, before I knew it my kids ran into my room and asked "Mummy what did you cook?!" My phones kept on buzzing. When I wanted to start the business, I chose that name.
SEE ALSO: Working Mom? These Tips Will Help You Balance Home And Work (Part Two)
MIM: That's a funny and interesting story. So what made you go into business? You mentioned that you worked in UNILAG.
Ngozi: Well I worked in UNILAG during my National Youth Service (NYSC). I studied business administration in Ahamdu Bello University, Zaria. I married immediately I graduated, and soon got pregnant. I actually opened up a file and went to camp but I was exempted because I was heavily pregnant. I was thinking that once I gave birth I would be able to do my service, but immediately I gave birth, my husband was like "Who will be with this child?" So I gave it up, I gave up my whole career. I gave up every single thing to be a mother. I decided to be a stay at home mother, a house wife: it was a sacrifice I knew I had to take. I weighed it and said, it's not as if the money was so much then, but my husband was actually happy I left everything and that I had time for the children. My friends said a lot of things, some were working in banks, flourishing, and me I was just in the house. I tried my hands on one or two businesses, but I was actually focused on my children. I couldn't step out without my kids, my mind would be like, "Hope they are not hurt?" Some people would tell me "Ngozi, its God that takes care of children", "Allow this children, do something for yourself, you can't even go out because of these children". I just left them.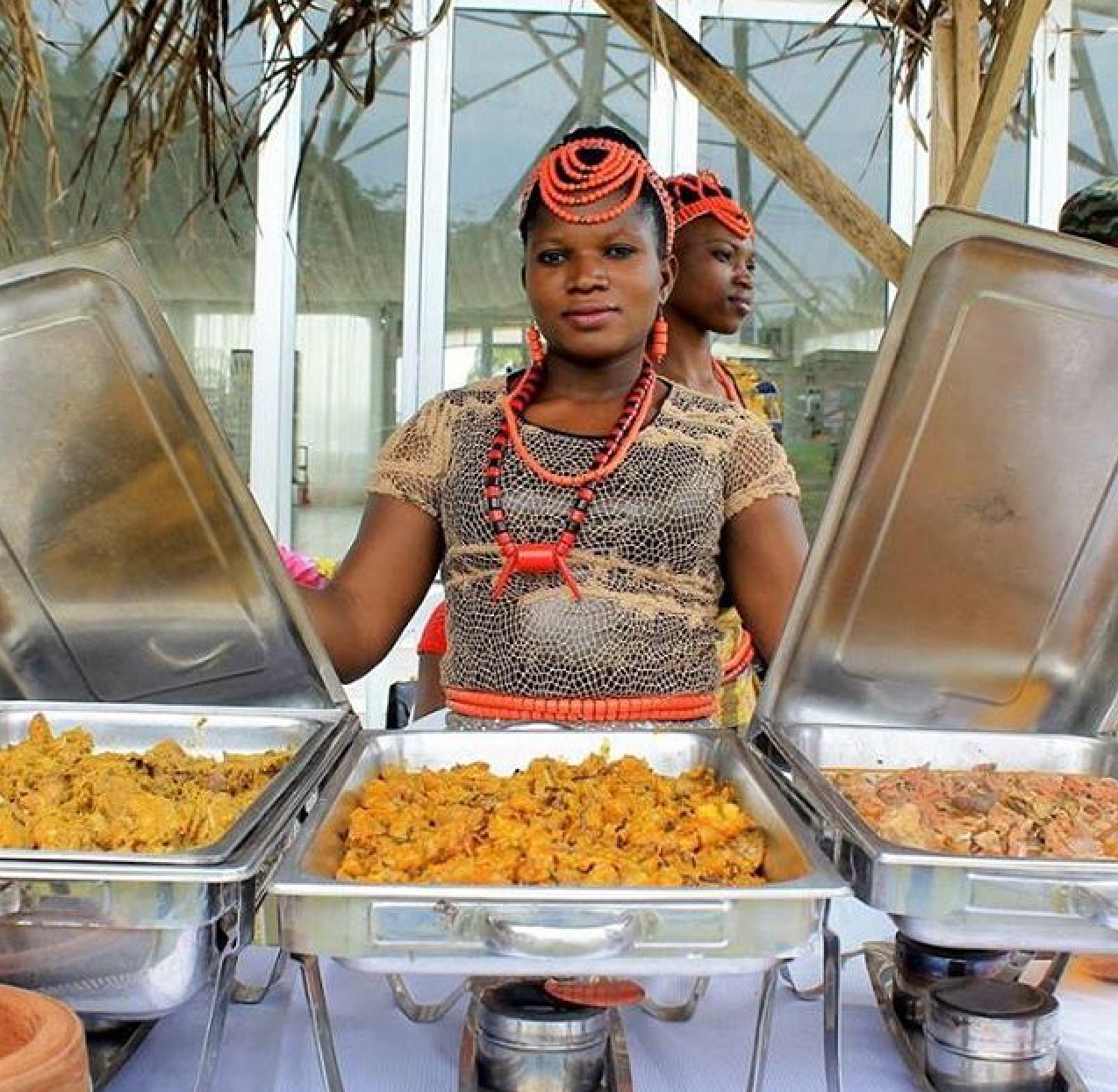 I actually disappointed my parents, because they had big dreams for me. My friends made fun of me. It got to me sometimes you know; but I would just shake it off and say, "Sheybi I'm still alive". When I gave birth to my last child, I wanted to do my masters, I realized everywhere I wanted to do masters, they required my NYSC certificate. I had to go back and start searching for my NYSC files. It took a while before they found it, it was 16 years after. Finally I was posted to UNILAG, Lagos. Oh my God I was in cloud nine. I was going to work for the first time. My kids were grown to a certain stage, and my first born could take care of my last born. When I finished, things came up; my husband's job. He is a military man, so we kept on moving.
SEE ALSO:Working Mom? These Tips Will Help You Balance Home And Work
MIM: You talked about your parents, what was childhood like?
My mother owned a beer parlour. I started cooking and staying in the shop with her from age 7. From that age 7 I was able to learn a lot of things. I didn't really find it funny because my friends would be playing or watching television, but I was either in the market, from the market we go straight to the kitchen, from the kitchen we now go to the shop with my dad: the body guard. We stay in the shop, because most times we didn't have house helps, when they come they run, the work was too much. I had to actually stay and do it until I went to my secondary school, a boarding school so far away, Sokoto.
MIM: So I guess you were happy to be away from home?
Ngozi: Ahhn, how did you know (laughs)
When it's time for holiday I will be so sad. My mind would be pounding and pounding, I still had to go home to do the job. I actually started enjoying it when I entered university, ABU Zaria. It was something I wasn't ashamed of. My friends this time around, instead of, "Ngozi you are not coming to my house," would meet me in my mum's beer parlour. Sometimes they would even help out, so it was fun. I kept on helping until I got married and some few years after marriage, I left.
MIM: What was your first dream in life, what did you want to become?
Ngozi: My dream, in the university, everybody knew me. I wanted to work in an oil company; Mobil or Guinness. Everybody felt, "Ngozi, you are going to be the first person to get a job".
MIM: When you started realizing the career path was not for you, which business did you have in mind? Was it food because your mother was a chef?
Ngozi: No, I didn't even think of food you know. Something you've done from when you were very little, I didn't think of it, I didn't even want to go near it. I started up with going to Dubai. I'd buy clothes, toys, anything. I wasn't focused then. After a while, I noticed that the little gold I buy when I travel, was the first thing that sold out. I decided to settle on gold, they knew me as NGY Just gold. After customers started owing me, everything just disappeared.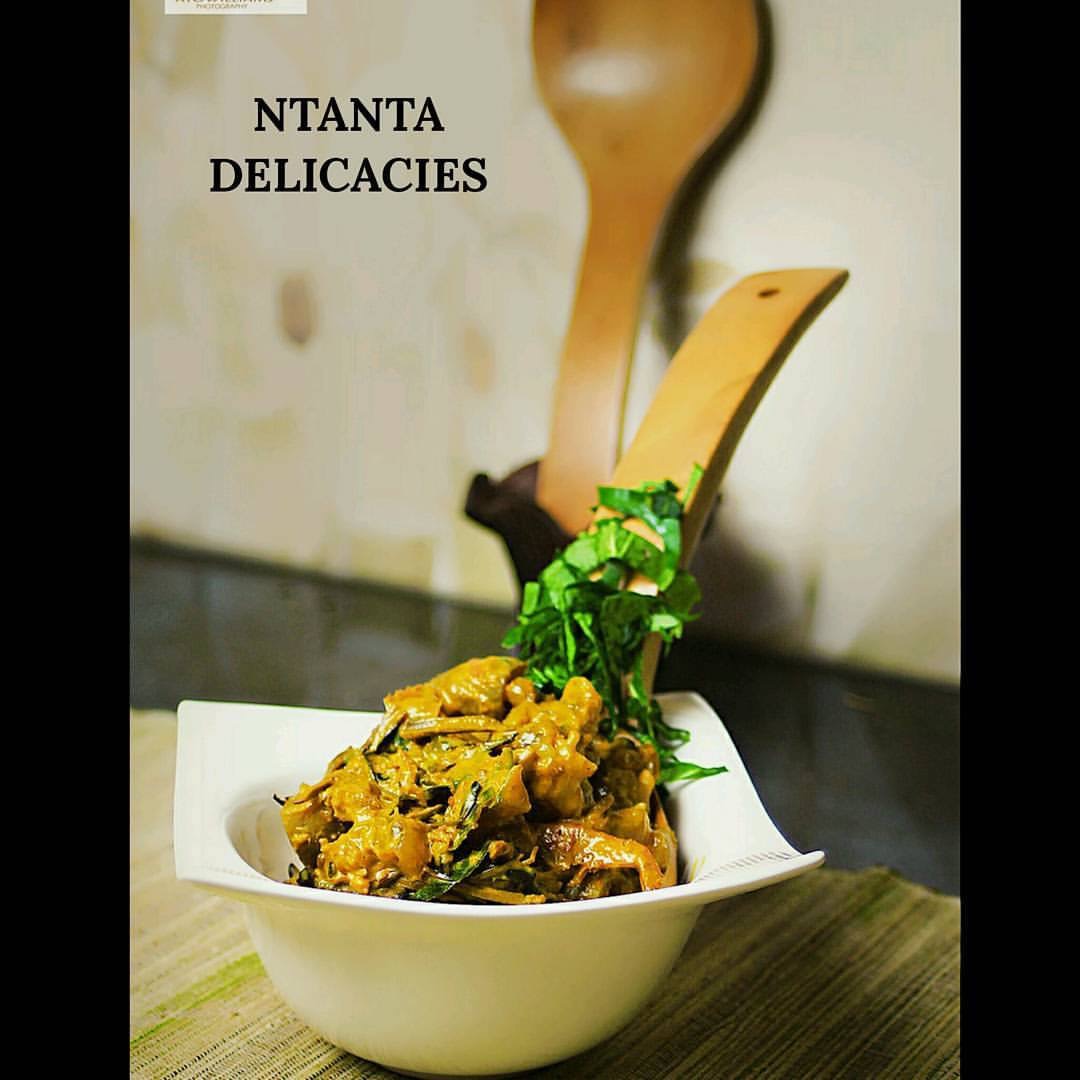 MIM: Did you face any major challenges from your husband when you started NTANTA?
Ngozi: No, he so encouraged me. I actually started this food thing with cooking for my friends. They don't have time to cook, because they are all career women. They will say, "Ah Ngozi please, this week, make soup". I was doing that, after a while it was got so tedious for me, I fell sick and I just gave up and said I wasn't doing anything again. After a while, when I knew that I was ready and actually wanted to do something, I decided to go deep into prayers. I finally knew that I need God to be able to start up something.
SEE ALSO:Mumpreneur, Chinelo Ikeme Opens Up on Quitting Her Banking Job to Start Her Hair Business & More
I went into prayers for four years. Four years of solid prayer I wasn't hearing from God. First time I'd ask, he'd tell me, "No, you are not ready". I kept on praying. I think he wanted me to have a very sound and solid feet spiritually before I now go into the world. It took four years of prayers, constant real prayers. I think when He found out that I was strong spiritually and could now handle what it takes, he told me "You are ready, go ahead". I was like, "What do you want me to do, should I go back to the gold business, should I do food business or should I look for a job" because I didn't know what I actually wanted to do. He didn't answer; I kept on praying and I heard, "Back to my roots, Back to my roots". I really did not understand what that meant. What am I going back to my roots for? Until it came out clearly.
I started every night. Nobody knew, even my husband didn't even know what I was doing. After my 12 midnight prayer, I'd enter the kitchen, put on my Christian music and I'd start cooking. I even started creating my own recipes. My husband would come out; he would say "What are you doing there?" I'd say, "Something". I will cook and snap. I started posting the pictures on Facebook. After a while, my husband was like, "Ah start doing this thing", I said "Yes I've been thinking of it o." Anytime I finish cooking, he would taste. He was always the one tasting. "Put a little bit of this, a little bit of that". He just kept on encouraging me. I wasn't even looking at it like money or anything to start up a business. I already told God I want to start from scratch where I would appreciate this business. Not the one that someone would give me money, "Go and open this business". I know myself; I would not take that business seriously.
MIM: So you've answered two questions, there was a question I was going to ask you about start up funds, do you encourage people to start from scratch? Or do you encourage them to seek for funds from family, from the bank?
SEE ALSO:Budding Mumpreneur, Serifat Muhammed, Opens Up On Starting Her Soap Making Business With N10,000 & More
Ngozi: I think that starting small is far better for me. How I started were those pictures I was posting on Facebook, some people would see it and say "Ngozi, make this thing now, this is what your mum used to do" and I'd say "Okay, I'd make it". They'd ask for account number, and pay. That money they paid is what I will use to quickly rush to the market, cook, and send to them.  I would use my car to deliver, so that's how I started. I did not start with one kobo, I started with grace from God. If not for that grace, I wouldn't have had the sense. It was just God, because all the people that kept on ordering would always pay first. Then I was able to save money to start printing. I actually saw the way I wanted to package my stuff, God showed me every single thing, and all my pictures on Instagram, God showed me how I would do it. I was able to save, and I printed my bags. Little printing stuff to enhance my packaging, because I'm doing from my kitchen. I don't want to start looking for a shop now. Let me save, when I have enough money, I will open a shop. That's just how I started. I didn't look for anybody to, give me money. I wanted to experience the wonders and awesomeness of God.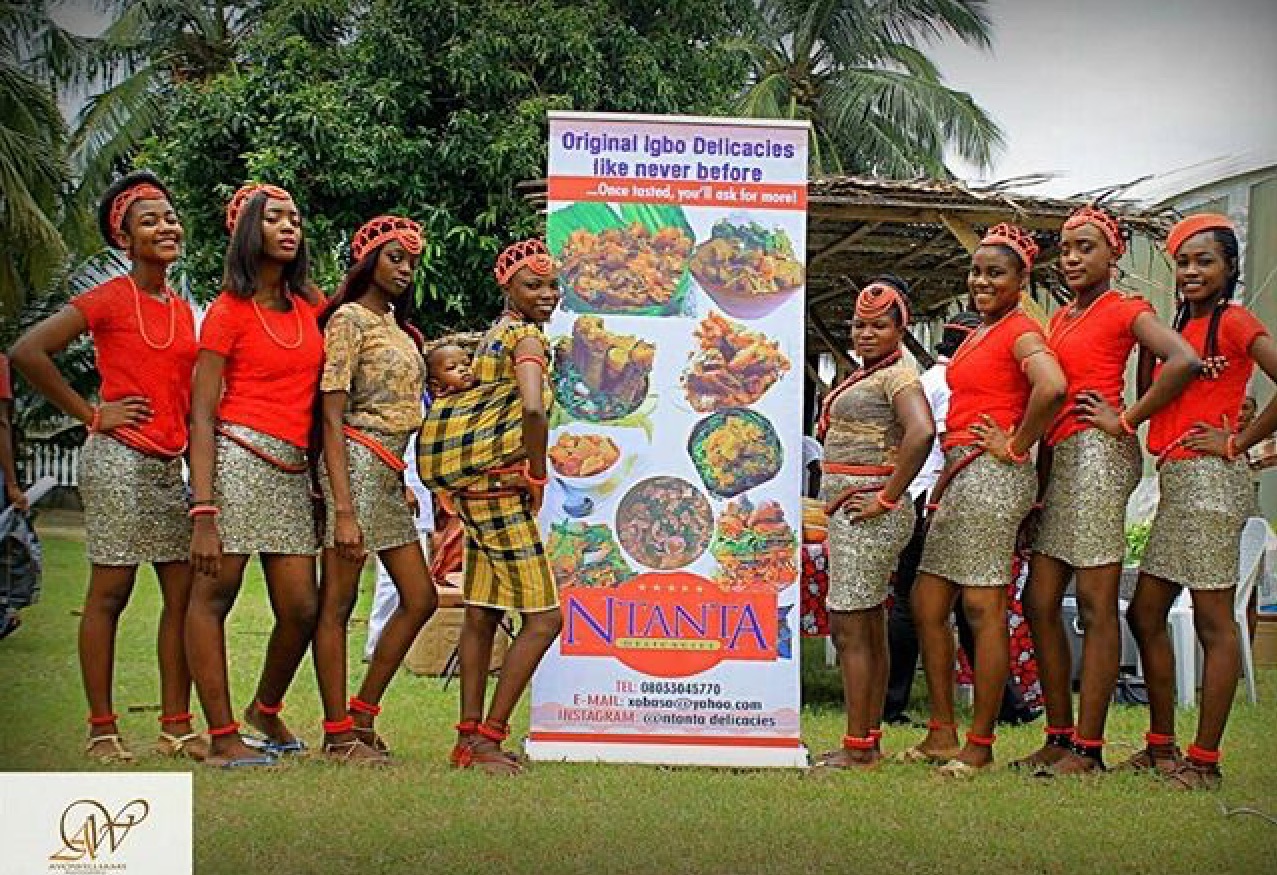 MIM: You talk a lot about God and the spiritual. I want to ask what is the role of luck, the role of favor, the role of the spiritual in business?
Ngozi: Without you putting God in your business, I don't know how people manage it o. Because I really don't know how someone would have peace of mind. Even with God that I put my business into his hands; I still have a little bit of hiccups but because I know it's God, I don't call it my buisnes so he should be able to take me to where he wants me to be. So everything, even the money I make, I don't call it my money, I call it Gods money. More than half of it goes to him, I see him as the owner of the business, and I'm just a tool. God gave me the business; I have so much respect for this business. If you see me writing NTANTA, I don't write in small letters, I write it in capital letters. I treasure it. It's a gift from God. I don't joke with it. Everything about it, it's not my business it's God's business.
MIM: That's interesting. How do you balance your family life, now that your business is growing in leaps and bounds?
SEE ALSO: To Work Or Stay-At-Home: Through The Eyes Of 3 Mums
Ngozi: I'm doing it from my house, my children are here and I can watch them, I have people that are helping me. Once there are orders I cook and they help me deliver. Sometimes, I do the delivery myself. Because of the kind of packaging I have, some people just call me up and say, "It's my wedding anniversary; I want to surprise my husband. Ntata please package this, let it be a surprise and romantic." When people tell me that kind of thing, they give me work and I love it. I'd ask questions and everything. I don't want anything to happen to that special surprise. Most times when they open it, they will just be looking at it like, plus the husband "Are we meant to eat this thing?!" I've added spice to people's marriages because some have surprised their wives. The things I do are not the regular things you see everywhere. People crave for it. When a husband says I want to eat iseiwu, I don't know where I can get it, the next thing someone remembers NTANTA or just Googles,  "Ntata please we want isiewu, we want nkwuobi , please make it."
MIM: So they trust you?
Ngozi: Yes. That issue of trust comes in. Everything is all about divine favor. Everything is God. It came in from the first person that helped me out. The person was Nkechi of NHN couture. We went to university together. We are like sisters, and she has a lot of followers. She has been in business for a long time,and she was the first person that brought me out. Her people started coming to me, because once she says she has endorsed it, people trust her.
MIM: That means reputation matters a lot in business?
Ngozi: Yes. Then I had Ify's kitchen. We were in the competition together. She also helped me to boost myself, by telling her people, "Ah come o, NTANTA is like this o". I had trust level from those kinds of people and others; it keeps on growing like that.
SEE ALSO:Aspiring Mumpreneurs: 9 Crucial Tips on Starting Your Own Business
MIM: Social media marketing, let's get to that. I noticed from your wall you started active marketing around December last year and it seems you got famous in a short time.
Ngozi: I started in January actually, I think towards the end of January. Nkechi really encouraged me a lot. She said, "Ngozi come o, if you really want to do this thing, enter Instagram." She said I should leave Facebook and enter Instagram and start posting that I would see the amount of people that will come to me. I said okay. I had an Instagram page but it wasn't active at all. I started posting those pictures and immediately, people started following me and it started growing and growing.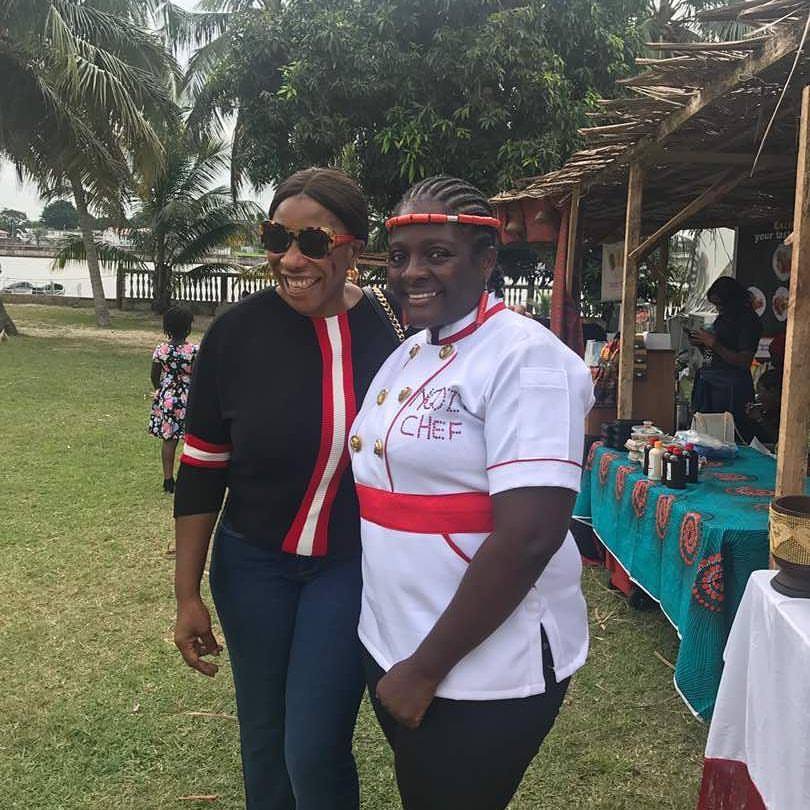 Its God's favor, because the period was really short for Instagram followership. Within that short period, through this Instagram, 99% of my business comes from there. So I focus on Instagram majorly, that's where I get my orders from, that's where I get my customers from. On that same Instagram, a group called Africanism today met me and said that I inspire people a lot. That they are writing a book on women titled AGAINST ALL ODDS. It's a South African thing, that they want me to be part of it, just to inspire the world.
MIM: The South African government or …?
Ngozi: It's like different people from all over the world, not just Africa. Different people all over the world that are women. It's called Africanism Today. They came, and I wrote my story. The book is out; it's an e-book.
MIM: So how do you handle competition? Talking of Instagram, it has hundreds of different food companies. How did you stand out and handle competition in food industry?
SEE ALSO:Business Ideas For Mums: Bead Making
Ngozi: Number one, it's something I have been doing from when I was small, the taste is permanently there. Number two; when I started Instagram, I was advised by two people, Mashe cooks and one other girl, Agbayi. They told me: "Ntata, we love your concept, look at how you can snap pictures differently, since your things are really African". I listen to advise, anything you tell me, I will immediately try out. So I went and started thinking of what I can use for my pictures and what I can use to present it. Of course, I went to church, everything goes back to church and it came as a flash like this. Every picture you see on that my Instagram page, everything is from God. It comes. I was snapping it myself, then later I got a photographer as way of helping those upcoming people. He snaps it and keeps his logo, I don't remove his logo.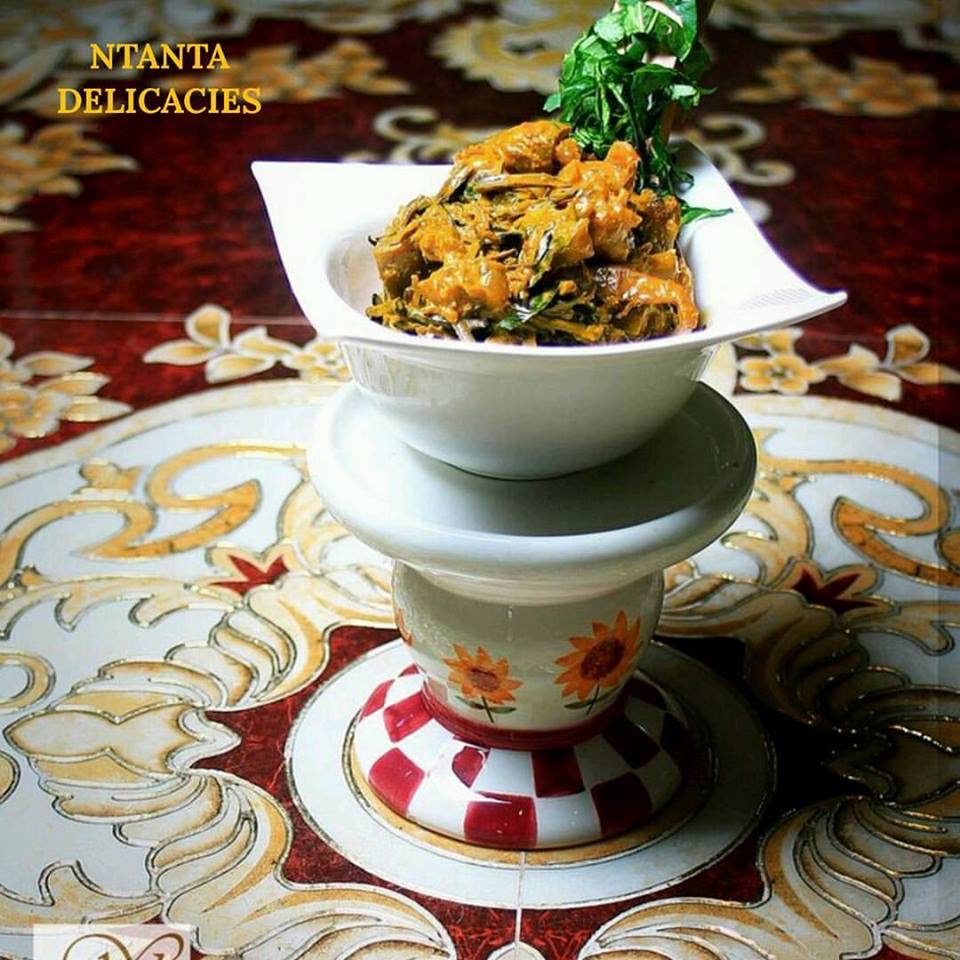 MIM: On those days when there is no inspiration, how do you recharge your spirit?
Ngozi: I go to church! The best thing ehn, is to live next to a church. I'm a strong catholic. Most catholic churches are open for people to sit, meditate. When I don't have anything, maybe I'm low spirited, I just go to church. Stay there, not necessarily that I will pray. Sometimes you don't have anything to pray about, I just sit down and see whether I would hear from God. When I stay stay stay and I'm tired, I just get up and go to the market. I love the market, I'm telling you. The market is another place that makes me happy. I know it's weird, but that market, I must go to the market.
SEE ALSO:Stay At Home Mums: 5 Profitable Business Skills to Explore
MIM: What do you look for in an employee? How do you pick the right employee for your business?
Ngozi: I got lucky because the major person that works with me has been working with my mum for a while. She has been in the family for a while. So when I started, my mum was like, since her shop wasn't so busy again that whenever I need her, I should just call her that she would come and help me out. That's how I got lucky. I have people all around; the major issue I always have is delivery. Most of my people are on the island. So that's where I'm trying to tackle on this delivery stuff, as time goes on that would be sorted out.
MIM: Have you ever made any mistake? Any particular incident you can remember?
Ngozi: Oh yes! Ah of course now, that's the only way you can grow. Someone ordered for Abacha and Ugba . I actually took my time and made that thing. When I tasted that thing, sincerely it was the best I ever made. When my girl delivered, I checked my instagram, the complaint was so long!
MIM: Was it inbox?
Ngozi: Yes it was my DM. The person said I did not put flavor, it didn't have salt, it didn't have this, it didn't have that. She complained from beginning to the end. I didn't even know what to do, I felt so bad. The good thing about it is that when you complain, if you have such complains. Immediately the following day, I am making another one to your specification and sending to you without payment.
MIM: A customer service thing?
Ngozi: Apart from customer service, it will make me feel good. It's for me. Before you can order from me, I ask questions, do you want it spicy, do you want salt. One of the actresses, Nollywood actresses, said "come, Ntata, I like salt o, I like maagi." I said "don't worry; I will make Maggi sauce for you. When I give you the ntata you can pour the maagi sauce anyhow you want to pour it". Because I don't know how to make food that has excess maagi. People have different specifications.
MIM: What's the greatest moment of success in your business since you started?
Ngozi: So many, I'm trying to pick out one particular one that stood out for me.
MIM: We can say all the moments are great moments for you
Ngozi: Hmmm yes
MIM: Who is your mentor and why?
Ngozi: In business?
MIM: Generally, somebody you look up to and say "this person inspires me".
Ngozi: Okay, the first person, first of all, she's my greatest inspiration, I want to be like her, I want to talk like her I want to be everything just like her, is my Mother Mary. She's the kind of mother that I really want to be, but it's not easy, I have to shout when people annoy me (laughs). She doesn't shout.
MIM: When you say your mother Mary, do you mean Holy Mary, the mother of God?
Ngozi: Yes. The next person is my mother. My mother will shout and scream, up till now. It's my mother because I haven't seen someone as strong as her. That woman, she cooks like, even up till now. She's a very strong woman; she made so much money out of that beer parlor. If you go to that beer parlor that she started in the early 80's, there's no change its still like that, but people flood the place because of the taste of the food. It's just that now she's tired, she can't do anything.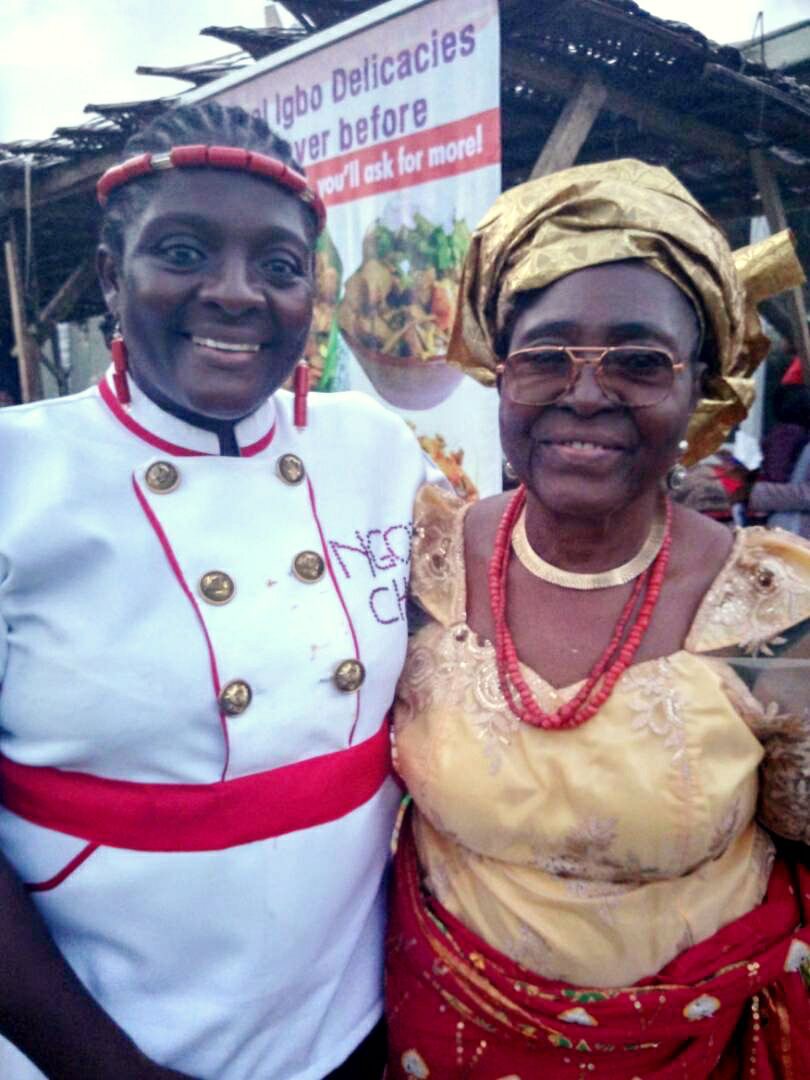 She prayed for me, to make more money than she did. My father prayed mostly for strength. While my father was praying for that strength I didn't realize it. It was just a 5 min prayer. He said "God make her strong; strengthen her because this business she's going into needs a lot of stretch. , I've been with her mother, I know what it entails." It was when I started it, I knew why that prayer. Strength.
MIM: What are the sacrifices you made to make this business a success?
Ngozi: Ohhh. My friends. My family members. The way they were going was not my way again, I need my time to think, I need my time to create things. I also need my time to take care of the childre; I have to do school runs. I need my time to be with God because I told God no matter how far I go, I would still stick to what he told me, praying always. It shouldn't make me pray less. Nothing should come between me and my God. I had to let a lot of things go, no time for my friends coming to sit and talk, most of my spare time, I just want to rest or have time to think. Some understand, some don't. But I had to let go of socializing. It's not for me; I've done enough of that. This is another stage of life that I am in. When I stand on my feet very well and I'm more organized, then I can start having a little bit of time for them. Right now, no. No time
MIM: Before we go, what is your last word, for that woman sitting down in her home hopeless and directionless? Or that woman in her office that is frustrated and wants more time for her children. What advice do you have for them?
Ngozi: The advice I have is for housewives:
At a particular time, being a housewife, some people start looking down on you, because of the kind of society we live in. Some people say a lot of things. Most time you see them fall into depression, they become unhappy. They lose courage and confidence about every single thing in life. All they want to do is sit back and hide in one corner. The only thing I will tell them is they shouldn't just lose hope like that, because there is time, there is time for every single thing.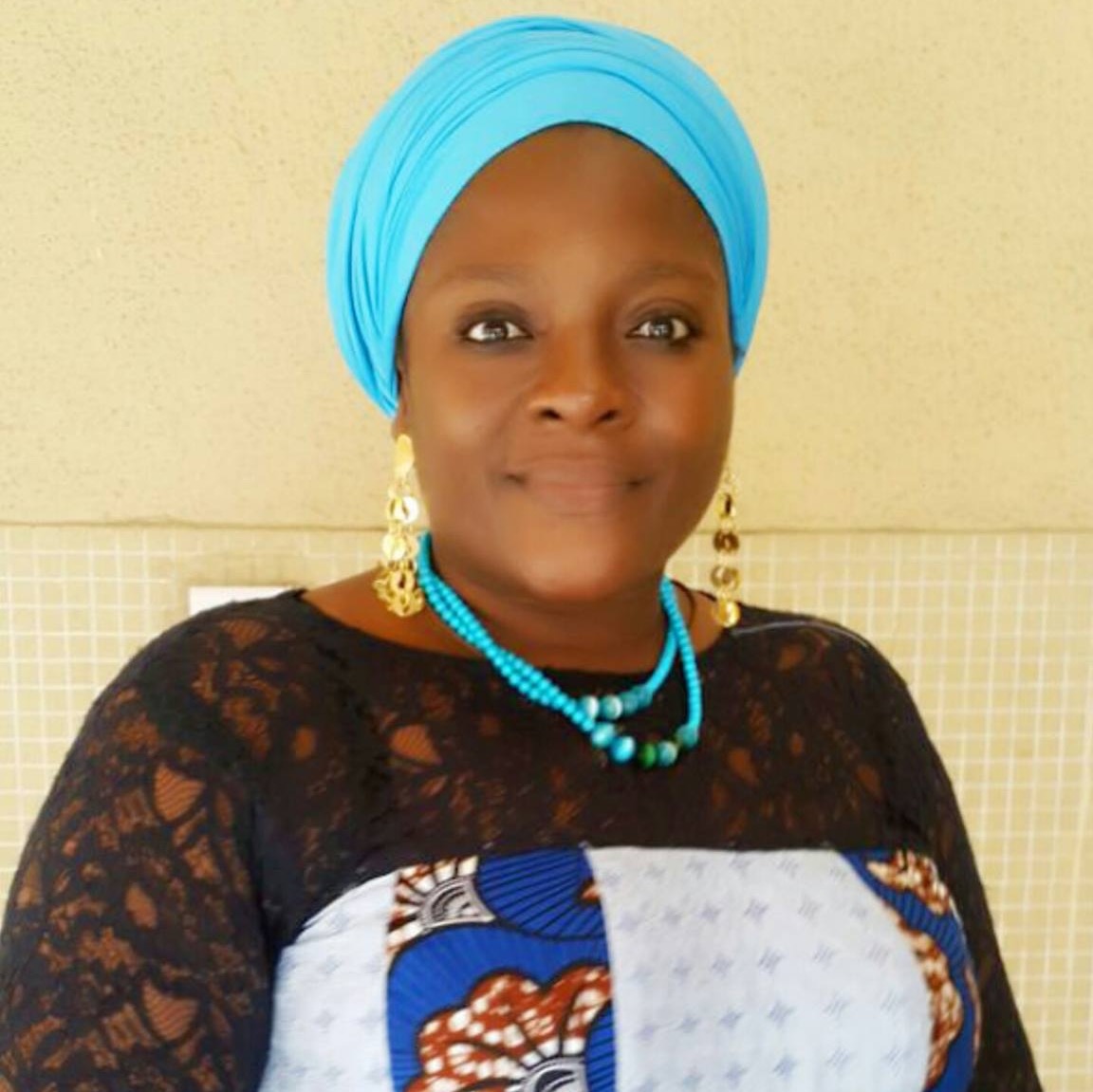 As a housewife, God knows that you sacrificed whatever it is out there to stay and take care of the children that he has given you. To take care of the husband that he has given you. You decided to sacrifice that time to take care of them, haba. God will take care of you. At the end of the day, when God sees its time, He is going to give you the best of kids, there are no two ways about it, your kids will perform, and you would even be wondering because you won't even be doing so much, you would just see your kids doing so well. That is sacrifice that is where you should be thankful, that is where you should focus your attention on. At least my kids are doing well; you can't get that kind of thing in life.
MIM: Yeah. Money can't buy that.
Ngozi: Yes. It can't. You can't buy that kind of thing. At the right time, even if you are 50 years old, that thing he has planned for you he would give it to you. See me, I'm 43 years old. How long did it take me to grow from middle of December till now, if it's not God. Because I sacrificed something. Yes, he would always bless you at the end of the day, so far you are patient and you persevere. He will bless you.
SEE ALSO:Dear MIMsters: I Want to Go Abroad for Financial Reasons but I Feel Insecure About Leaving My Husband
If they are worried they should come and meet me, I will tell them. They shouldn't worry. They should just take care of those children, take care of your husband, and take care of your home. God is there. He will take you to where he wants you to be. Don't force it, with God it just comes
MIM: That is so beautiful, such a beautiful way to end this interview. Thank you for sitting with Motherhood In-style magazine. We had a great time with you Mrs Obasa.
You can find NTANTA DELICACIES on Instagram and she will be live at the Mums In Business Fair & Conference.