Upsetting! Boy, 8, Beaten to Death While Trying to Protect Sister From Mum's Abusive Lover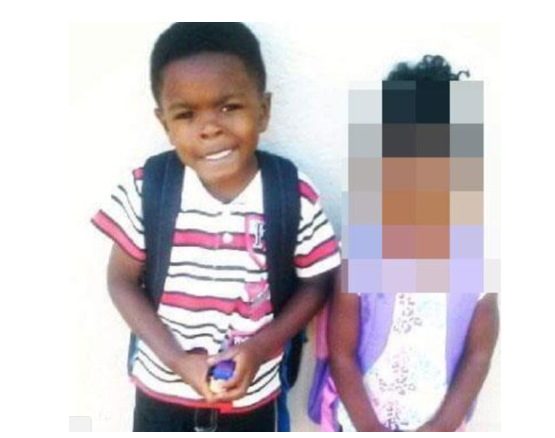 An 8-year-old boy was been beaten to death with a hammer while protecting his 7-year-old sister, Danae from being abused by their mum's ex-partner, Deandre Chaney Jr.
Chaney had attacked both Danae and his mother, 27-year-old Elizabeth Salone with a knife and hammer.
READ ALSO: Meet Heroic 6-Year-Old Boy Who Died Trying To Save Mum From Rapist
Following the attack, Daniel was declared brain dead and passed away six days later. Fortunately, his sister and mother survived the horrific incident, only that she may probably not see with her left eye again, Fox 40 reports.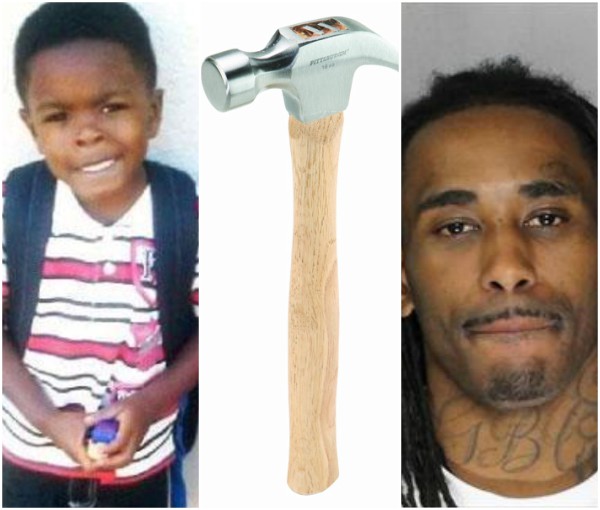 According to a criminal complaint, Chaney attacked Daniels with a hammer after the little boy tried to stop him from committing a lewd act on his sister.
The children were home alone with Chaney when the attack happened. Salone had asked him to watch her children while she took her brother to work, the Sacramento Bee reports.
When she returned home, she heard one of her children crying. Salone told police that she was "struck at least three times" with a hammer from behind as she went to check on her child. 26-year-old Chaney then tied her up and poured lighter fluid on her.
READ ALSO: Woman Calls 14-Year-Old Daughter Hero For Killing Her Father
The deceased grandmother Monique Brown told Fox 40:
"Trying to save his sister from this child molester, that's why he was beat the worst. The guy beat my grandson with a hammer. Down to his spine. They couldn't save his brain.

"Trying to save his sister from this child molester and that's why he was beat the worst," Brown said.

The criminal complaint states that Chaney used lighter fluid during the attack, and at point turned the hammer and a knife on Dante's sister.

"On Friday September 1st my cousin received a devastating call a mother/grandmother wishes to never answer.
READ ALSO: 19-Year-Old Nepalese Boy Becomes A Hero After Doing This
She received the news her daughter, granddaughter and her grandson were in the hospital with life-threaten(ing) conditions.

We are asking for any help possible due to the fact the kids need multiple surgeries along with medical bills and recovery.

They will all need to go through counseling. The children will never be the same from this tragedy nor will their mother.
READ ALSO: "My Super Hero" – TV Personality Emma Ugolee Celebrates his Sister who Donated One of her Kidneys to Save Him
They will be traumatized from such vicious crime. They will need to start over from the ground up. Anything helps pray, share, a small donation," Ms Brown wrote on her social media page.
Ms Brown referred to her dead grandson as a "hero."
She further disclosed that "Dante gave his heart to a four-year-old in Southern California, so a four-year-old lives because of (him)."
Chaney was captured a day after the attack in Nevada hiding in someone's backyard and was arraigned on murder, attempted murder and charged with lewd acts with a child under 14.
Photo credit: GOFUNDME.COM