UNICEF Recommends 4-Week Paid Paternity Leave & Other Child Development Policies in Nigeria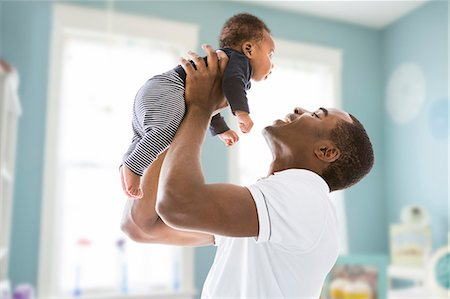 In Nigeria, there has always been a culture of maternity leave where the new mom takes time off to properly and fully care for their babies but the father does not get a paternity leave.
According to
News Agency Nigeria
, United Nations Children's Fund (UNICEF) recommended a four weeks paid paternity leave to ensure healthy development of young children.
UNICEF Representative in Nigeria Mohammed Fall disclosed this at the National Early Childhood Development conference (ECD) in Abuja with the theme; Investing early in Nigerian children.
Fall also recommended two years pre-primary education, adding that the policies will afford parents time and resources needed to support their young children's healthy development.
He said that Nigeria currently has three months paid maternity leave, only one year free pre- education and no paternity leave so this decision by the UNICEF was duly needed.
The conference was aimed at creating awareness on the importance of the early years of a child from conception to five years in early childhood nutrition, education and development.
"Nigeria is putting its children at risk of underdeveloped both physically and mentally because critical national policies are not providing an adequate foundation for their growth.

During the first one year of a child's life the brain grows rapidly. Providing good nutrition, appropriate play provide solid foundation for child's learning which contributes to economic and social growth.
Early Childhood Development includes physical and cognitive support has a strategic place in the achievement of the Sustainable Development Goals (SDGS).
Investing in ECD includes services to support caregivers, quality pre-primary education and good nutrition will help to secure healthy and productive future generations in Nigeria.

Supporting exclusive breastfeeding, enable parents and care givers to be more responsive to children's needs and provide greater safety and security," he added.
The News Agency of Nigeria (NAN) reports that the highlight of the conference was the inauguration of UNICEF report on Early Moments Matter for Early Child.
This is good news to Nigerian fathers as they also get an opportunity to stay home and share in the joy of welcoming their new born and taking care of them for a while.
Photo credit: Facebook