Back on Her Feet! Halima Abubakar Seen For First Time After Fibroid Surgery | See Photos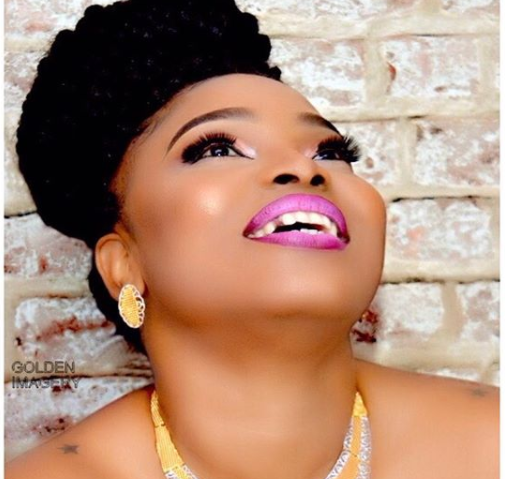 After undergoing treatment for 4 months and being inactive for another 3 months, Halima Abubakar says is she's back!
The sensational Nollywood actress who spent the last few months treating complications from her fibroid operation was pictured on a movie set with one of her colleagues, Annie Idibia.
READ ALSO: Actress Halima Abukabar Undergoes Successful Fibroid Surgery in India… Shares Details to Encourage Other Women
Until now, Abubakar has not made a public appearance since April after undergoing a successful fibroid removal procedure at an unnamed hospital in India.
In July, Abubakar's manager, Abi Anah shocked everyone after he revealed the curvaceous actress was due for another surgery to correct the complications that arose from the Uterine Fibroid Surgery.
READ ALSO:Brother of Sick Actress, Halima Abubakar, Reveals Nature of her Ailment
Speaking of Uterine Fibroid, according to studies, a complete removal of the uterus is the only sure cure; however, if a woman still wants to have children, she is better off removing the only the fibroid.
READ ALSO: 'I still have about nine years before I hit menopause' Read Halima Abubukar's Clap Back at Trolls Over Pressure to Get Married
This surgery sometime results in complications such as blood loss and infection.
The Kano born star is the CEO of a Modehouse Entertainment, a music label and entertainment management company.
We are happy for her… Welcome back Halima!
Photo credit: Instagram/Snapchat