Adaeze Yobo Is Obsessed with Her Little Daughter… Do We Blame Her? [PHOTOS]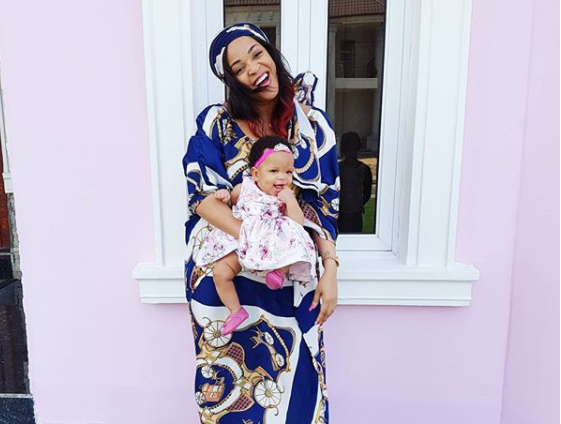 https://www.instagram.com/p/BZn_fXrgiR2/?hl=en&taken-by=chiefadaezeyobo
https://www.instagram.com/p/BZn-uUtAAGB/?hl=en&taken-by=chiefadaezeyobo
https://www.instagram.com/p/BXU-iyLg7t4/?hl=en&taken-by=chiefadaezeyobo
https://www.instagram.com/p/BV7A9IGghxY/?hl=en&taken-by=chiefadaezeyobo
Former Most Beautiful Girl in Nigeria and wife of football star, Joseph Yobo, is definitely having it good this year with her bundle of joy!
Adaeze Yobo welcomed a baby girl, Lexine Dumlesi Yobo, January this year and she is so obsessed over her. No, it's not that motherhood freaks her, it's her third child, but she is excited she finally has a baby girl after two cute boys.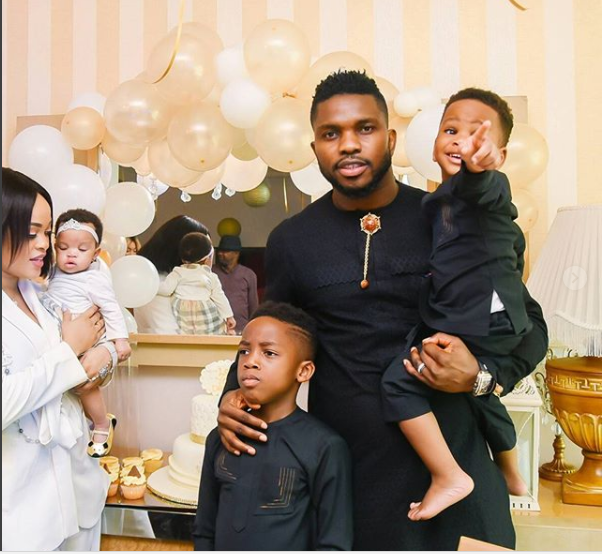 READ ALSO: 5 Great Things About Having a Baby Girl
In fact one of her followers had recently accused her of being unfair to her boys with the special attention she gives Lexine and the kind of sweet words she calls the little one.
"With my Favourite child ???????? yes! I said it, Joey & Jayden should come and beat me ????????????#minime#myobsession????," she captioned a photo with her daughter.
READ ALSO: Is DJ Khaled's Love for His Son, Asahd Idolatry? … WATCH Shocking Clip!
The mother of three however, asked the follower what her definition of unfair was, because she sees nothing wrong in loving her daughter.
Just yesterday, she posted a photo of her mini-me, who she calls her treasure and asked:
READ ALSO: Couple With 13 Sons Say They Won't Stop Trying Until They Have A Baby Girl
"How did I survive without you? ???? I'm obsessed ❤"
READ ALSO: Creative or Offensive? Mom Goes Nude for Son's 4th Birthday Shoot | Photo & Details
She also posted another, 2nd photo and says;
"My handbag ???? can't wait for her to grow up ???? #bestieforever."
READ ALSO:Amazing! See How This Miracle Baby Girl Was Born Twice
NO! we can't blame the proud mama!
See more of her post…
READ ALSO: Adaeze Yobo Talks Mum, Abigail Igwe's Messy Divorce From Ex, John Fashanu For the First Time
Photo credit: Instagram