What Scandal? Kevin Hart Enjoys a Day Out with Wife & Kids [PHOTOS]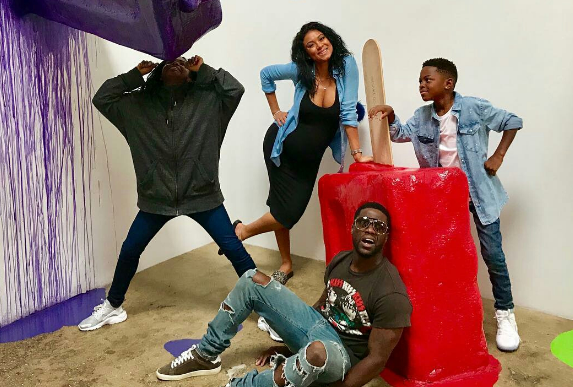 https://www.instagram.com/p/BZrSUjQDxuL/?taken-by=kevinhart4real
Comedian and actor Kevin Hart and his wife Eniko Parrish took the time out to have some family fun at the museum of Ice cream in Los Angeles amid the cheating scandal he is currently dealing with.
Even though for the past two weeks their marriage looked like it was on ice since his extortion scandal and cheating issues, they are not letting that get in the way of their happiness.
Joined by his kids, family and friends at the museum, Kevin shared the fun photos on his Instagram post on Saturday as he disclosed that his wife and kids opinions are the only ones that matter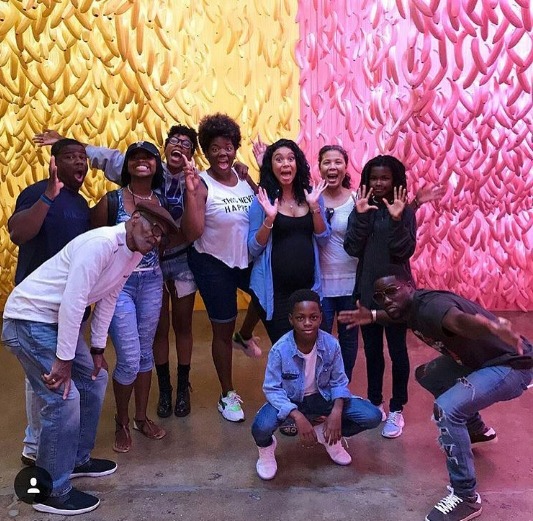 READ ALSO: Kevin Hart Resolves to be a Better Man After Cheating & Extortion Scandal
Hart posted a photo of his pregnant wife Eniko Parrish-Hart and his two children Hendrix Hart and Heaven Hart from previous marriage to Torrei Hart having fun with caption:
"#Harts #TheseAreTheOnlyOpinionsThatMatter #WeChooseToLiveLoveAndLaugh #TheOnlyOnesThatMatter #HappySaturday #DopePic."
READ ALSO: See How Eniko Parrish-Hart Is Handling Husband, Kevin Hart's Infidelity Scandal
Hart had earlier this month posed a video on Instagram apologizing to his family for cheating on his wife, adding that an extortionist with a video recording was demanding money from him.
READ ALSO: SHOCKING DETAILS! Kevin Hart Accused of Cheating on Pregnant Wife with Multiple Women
The father of three also recently revealed that he is going to be a better man and father in a show, maybe this is the changes he was talking about, however we wish them happiness.
Photo credit: Instagram