Man Bursts Into Tears as Wife Throws Him Surprise 50th Birthday Party | Photos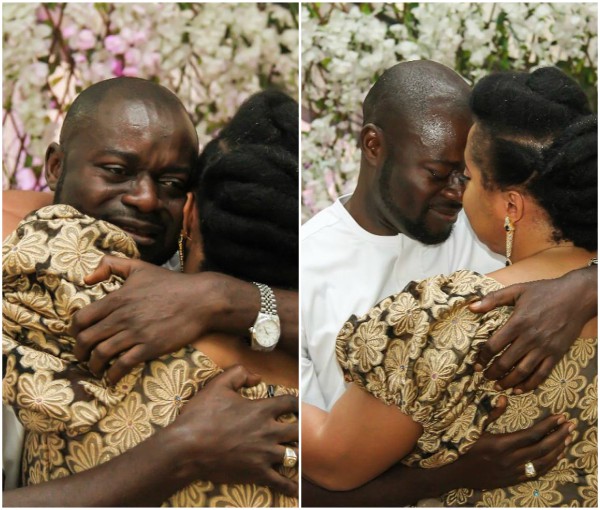 A good man deserves to be celebrated!
A sweet Nigerian wife, mother, seasoned entrepreneur, writer and speaker, Mercy Makinde made all of us tear up when she surprised her man, Larry on his birthday celebration.
Mrs Makinde made her husband very emotional as she pulled a surprise 50th birthday party for him, in the presence of family and friends.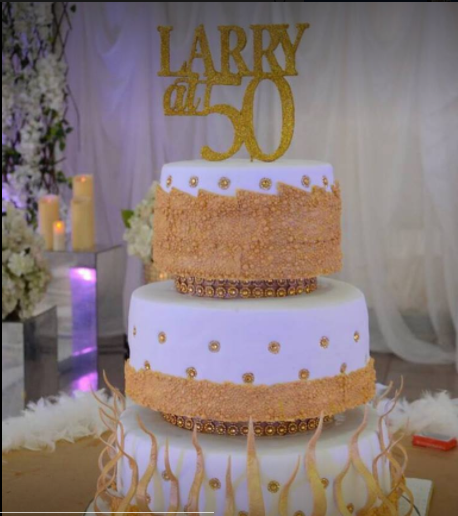 The celebrant who couldn't contain his emotion burst into tears as his awesome wife welcomed him to the venue.
READ ALSO: Wife Of Wealthy Malawi Pastor, Prophet Bushiri Publicly Surprises Him With a Grand Gift Ahead of their Wedding Anniversary (Pictured)
Sharing photos from the event on her Facebook page, the mother of three wrote;
"The picture says it all… too much emotions . He was thoroughly surprised! Happy Birthday once again my dear Huby. You deserve even more because YOU ARE A GOOD MAN! I Love you to Uyo and back ! ????????????❤️❤️❤️❤️#surprisebirthdayparty.
Getting Huby to come out for the surprise party was even tougher than putting the entire party together … gosh!

Thank God eventually Commander Abu was able to "command" him outta the house, of not I would have ended up surprising myself instead ! Phewww????????????."
READ ALSO: Watch Beautiful Moment a Man Surprised his Wife with Special Gift for her 30th Birthday
https://www.instagram.com/p/BZzRREEjWPx/?hl=en&taken-by=mercyiaspire
https://www.instagram.com/p/BZzPzGDDEZK/?hl=en&taken-by=mercyiaspire
READ ALSO: WATCH: That Romantic Moment 2Face Idibia Showed up & Surprised Annie for their 4th Wedding Anniversary
Mercy is the CEO of IASPIRE RADIO – Nigeria's first Motivational Radio Station.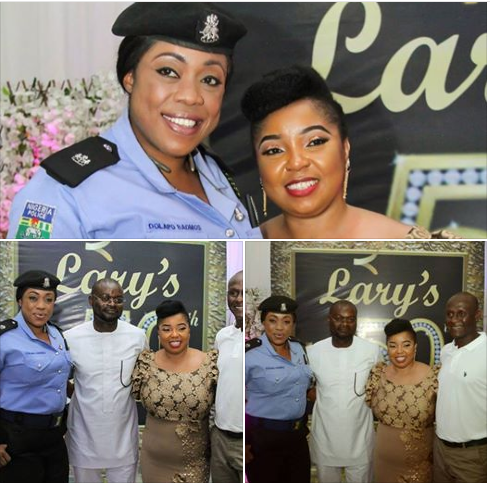 She is also the founder of Amazing Amazon, an NGO created to cater  for women on all levels. The NGO was borne out of Mercy's personal experience in marriage.
She realised that there are women who have gone through and some still going through what she went through in marriage with no one to support them.
In an interview with Independent Nigeria in April, Mercy shared her journey in and out of an abusive marriage, and how she has turned her experience into a message to help other women.
READ ALSO: Emotional Moment a Proud Dad Surprised Daughter on her Wedding Day Despite Being Critically ill – VIDEO
On how her father gave her hand in marriage to an older man when she was 18,
"Early in life at the age of 18, my Dad gave me out in Marriage to a man older than himself. Of course, that was like selling me into lifetime slavery.

I suffered domestic violence and abuse in the hands of this man for over a decade. He aborted my university education but after some years into the marriage I managed to find a way to go back to school.

I was determined to succeed in life and I knew even at that young age that education was germane to that success. My determination helped me rise above all his tactics and attempt to frustrate me during the four years I was pursuing my degree program."
Giving more details on the abuse, she said;
"I was physically, verbally, emotional and sexually abused early in life when I was married off at age 18 to a man older than my father.

I had no help or succour; no one to talk to, no one to run to. I had to suffer this for 11 years till I grew old enough to take my destiny in my own hands.

Many women today suffer one or all of these abuses and like me; they have no one to turn to.  Some may not be abused but need direction in life, they need to find their purpose and get necessary guidance on how to go about fulfilling it.

That is why Amazing Amazon Initiative is set up, to help women through the journey of life!"

The turning point for me really was when the abuse became life threatening. He started threatening with gun and acid attack.

I realised he could just make real his threat and kill me and "nothing will happen" like he always bragged. I had a lot of dreams and vision that was killed in that marriage because he wouldn't let me do anything.

And I always asked myself, is this how my life will end one day? I had to make the bold, indeed very bold decision to shut my ears to "what people will say" and leave so I can be alive for my children.

I blocked my ears, eyes, head and heart to all negative talks and criticism.

I have always known that the biggest revenge in life to such attacks and criticism is huge success! So rather than focus on negative talks and what people were saying, I focused on making my life better and impacting my world. I was committed to changing my misery to my ministry.
Photo credit: Facebook/Instagram