Dear MIMsters: I'm Not Happy About My Forthcoming Wedding For This Reason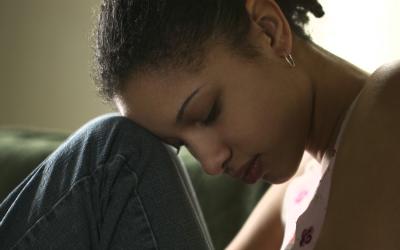 Good evening MIM, please help me post this to see if anyone reading this can help me figure out what could be wrong with me. I'm not happy about my forthcoming wedding and this is why.
I am 29 years old and I happen to be the first born of my family. I have gone through different challenges in my life, most especially the challenges of delay and struggle. I experienced marital delay. I underwent series of fasting and prayers before I could get marriage proposals.
SEE ALSO: TV Personality Whitney Port Opens Up About Her Breastfeeding Struggles | WATCH
I met a man early this year. Even though he is financially buoyant, he is very authoritative and bossy, he commands me anyhow. I went for a prayer programme where I met the man I chose to marry. He is a very good man, he loves me so much and respects me even though I am a year older than he is. I decided to choose this man.
He lost his job last year in November and has been unable to get another one ever since. My parents insisted on us getting married even though he is not financially buoyant. Now we are planning our wedding for the last weekend in October and believe me when I tell you that God has been raising help from unusual quarters. People I least expected to help have been coming out to bless me. However, he is seriously broke, so broke that he can't even afford a pair of slippers for me, talk less of my wedding gown or anything.
SEE ALSO: Dear MIMsters: I Am Completely Heartbroken After He Treated Me This Way
The problem now is: as I am planning this wedding, I don't feel any happiness at all in my heart. Despite the help from people and the heavy support of my parents, still I am not happy. The joy most brides feel is not in my heart, I always ask myself if I am doing the right thing by marrying this man?
I just don't know what to do. God has been so faithful to me.