Femi Adebayo Sends Sweet Shout out to Wife on 1st Wedding Anniversary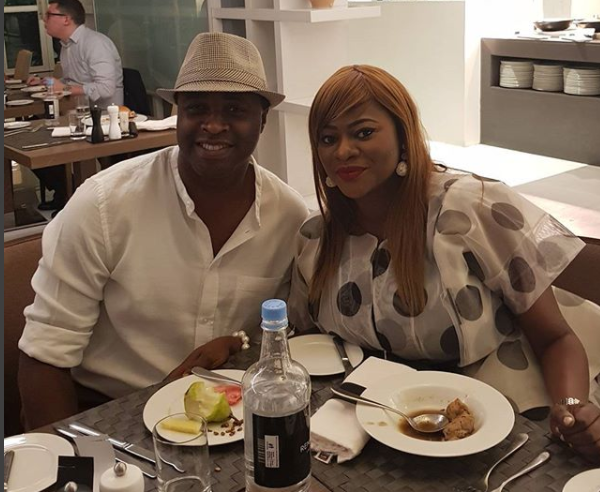 Famous Nollywood actor, Femi Adebayo and his wife Omotayo Maimunat are today celebrating their first wedding anniversary.
Femi, who already has three kids from his first marriage to Khadijat, got married on October 9, 2016 to Omotayo; a Lagos based businesswoman who owns a popular food outlet, 'Iyaaladuke' in a ceremony which saw all the popular Nollywood stars turn up in Lagos.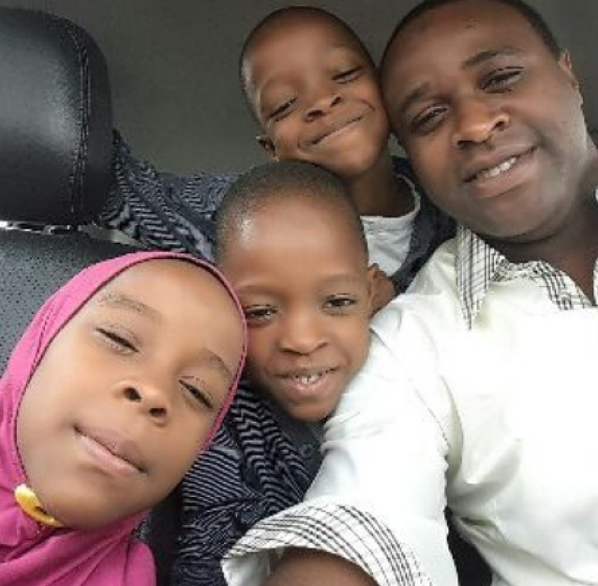 To celebrate their milestone, the excited hubby shared a video of their happy moments together and captioned;
READ ALSO: "I waited for so long before God gave me 'YOU' . . ." Femi Adebayo Pens Lovely Message to Wife On Her Birthday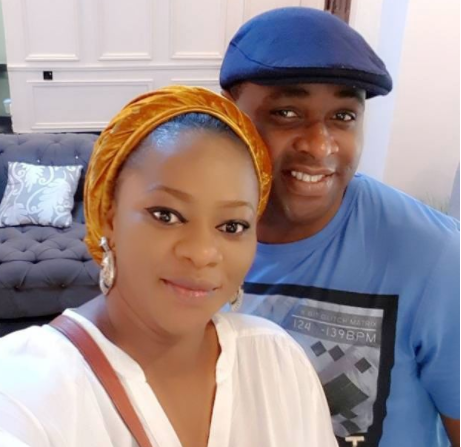 "The beginning of our eternal journey started exactly 365 days ago Aduke, my surprise is that within those days I've experienced unquantifiable joy and happiness.
READ ALSO: "I was without a wife for seven years and you know what that means for a man" – Actor Femi Adebayo Spills on Failed Marriage
At this point I know the rest of our years in life would be blessed with abundance of joy and happiness (In Sha Allah)

Thank you for bringing out the best in me darling. HWA to us."
On why he parted ways with his the mother of his children, Femi said in an interview;
READ ALSO: Cool or Not? Popular Actor, Femi Adebayo Slammed for Kissing Daughter on the Lips
"My first wife was uncomfortable with my profession as an actor, but that is what I love doing. Acting gives me joy and I will continue doing it as long as I can."

"When it comes to marriage, it is important to be with someone who understands you and accepts you totally," he advised.
READ ALSO: Should Women Sacrifice Their Dreams for Marriage? | Read This Story & Join the Discussion
Watch…
https://www.instagram.com/p/BaBGfOmlx7G/?hl=en&taken-by=femiadebayosalami
Here's wishing them more bliss!
Photo credit: Instagram