Unbelievable! Girl Grows Breasts at 2, Menstruates at 4 and Now Faces Menopause at 5 | See Details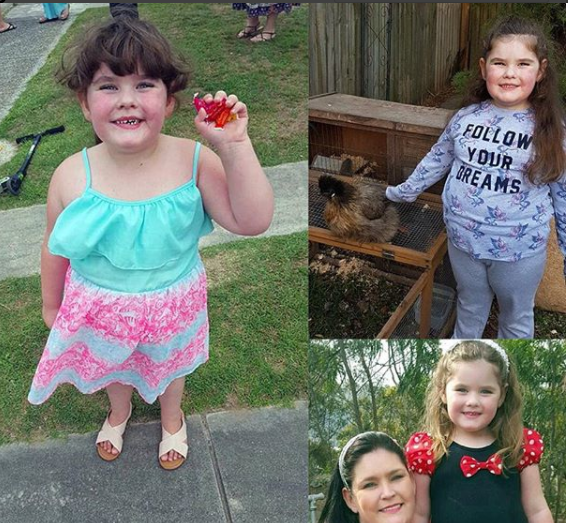 5-year-old Emily Dover was still a toddler when she developed breast buds, strong body odour and cystic acne – to her parents' shock.
She started menstruating at just four years old and, within the past 12 months, has grown hair on her forehead, back and vagina.
Now, little Emily from New South Wales in Australia, is going through the menopause – as well as experiencing the same debilitating symptoms that normally affect women in their 50s.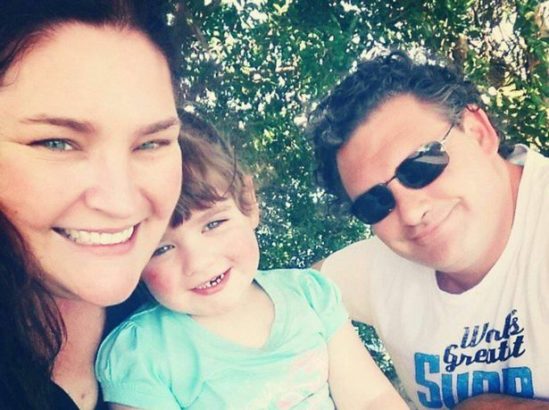 In a chat with Mirror, Emily's mum, Tam Dover, 41, talked about her daughter's rare condition. She said her daughter is body conscious, aware that she is different to other children her age, but can't understand why.
READ ALSO: Meet Little Indian Siblings With Rare Skin Condition That's Left Them Looking Like Great-grandparents
Recalling the moment Emily started menstruating, Tam, said:
"Because she has trouble toileting, she thought she had done a poo in her undies. We used panty liners and it didn't last more than a day.

She only had her period again the other day. She hasn't even had a chance to be a little girl. She's having to learn how to put panty liners on for menstruating."
When the youngster gets her period, she walks over to her devoted mum and dad, Matt, 40, and tells them that her "foo foo is bleeding".
"It's difficult to explain to her what is happening," said Tam. "She knows she's different, she knows she's much bigger than other children."
READ ALSO: Meet The World's Youngest Documented Mother In Medical History Who Gave Birth At 5
Tam added that she and Matt know that how they react is "how Emily will react" – so they make sure they respond to situations carefully.
"I don't want her to fear what is happening," Tam said.
Emily, who weighs seven stone, also endures bullying at playschool for her size, leaving her parents terrified she will always be seen as the 'different kid' at school.
Emily who was born perfect "in every way", a happy baby and was also smaller than her older siblings had been at birth, is due to start a course of monthly injections that kick start her body into a very premature menopause, with all its side effects that 50+ year old women have.
READ ALSO: 2-Week Old Baby Born With Wrinkled Skin Rejected By Parents
She was diagnosed with Addison's disease, an adrenal gland disorder, this summer, after years of tests.
She also has central precocious puberty – where puberty starts too early in children, congenital adrenal hyperplasia, autism, sensory processing disorder and anxiety.
But after just a week, things took a turn for the worse. She became unsettled, started crying out in pain and had difficulty sleeping.
She also started growing, rapidly.
By four months old, she was the size of a one year old.
Picture credit: Tam Dover/ Facebook