Actor Jackie Chan's Teen Daughter Reveals Her Choice of Sexuality in Emotional Post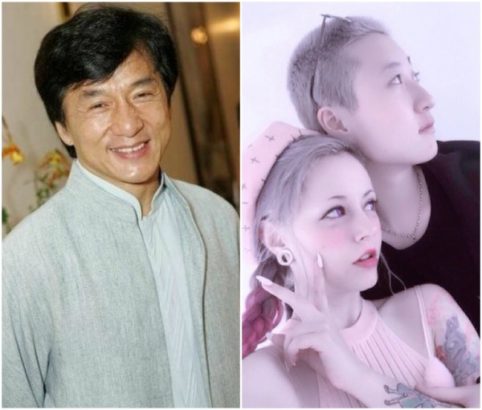 Hong Kong martial artist and actor, Jackie Chan's 17-year-old daughter has gone public with her sexuality and introduced the world to her girlfriend in a series of touching emotional Instagram posts.
Etta Ng, shared a photo of herself silhouetted against a rainbow back ground on Instagram on Thursday, writing in the caption, "???? #lgbtqai #lgbt #lesbian#androgynous."
Etta revealed that not only is she a lesbian, but also she is in a committed relationship with social media influencer Andi Autumn.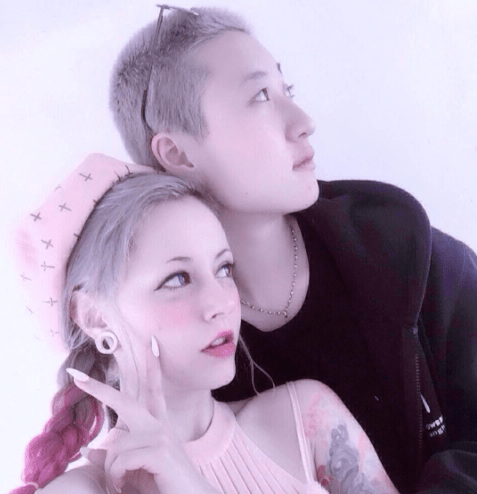 READ ALSO: Jay Z's Mom Gloria Carter Opens up About Coming out as a Lesbian
The couple quickly received a lot of support from fans and commenters, which blew Ng away.
In reaction to that, Ng revealed she was 'speechless' at how much support she has received after growing up with a lot of 'negativity and close mindedness' throughout her life.
"I am in awe at the amount of support and love poured my way. I am speechless at how followers went to my Girlfriend @andiautumn and my account to show us both so much positivity. People all over the world have been rooting us on as Hong Kong media continues to mock.

I've grown up in a world of negativity and close mindedness but I am at that point where I realise that I can use my experience to tell my truths and help others just like me.

Thankfully I've grown since the days I was powerless and uncertain what the world has for me. Thank you for the enormous outpour of love and acceptance (sic)."
READ ALSO: Sade Adu's Daughter Mickaila is Now a Man | Completes Transgender Procedure
https://www.instagram.com/p/BZ6lfsNHije/?taken-by=stolenmilktea
READ ALSO: "Call Me Caitlyn" – Bruce Jenner Unveiled As A Woman On Vanity Fair Cover
Autumn, on the other hand shared with fans just what her girlfriend means to her.
"I've never met anyone like @stolenmilktea. She has given me a chance to fully express the running thoughts in my head.

We've been pushed down again and again but its worth it knowing we will get through it together, side by side. We are living in such an international city and yet so many people have their minds closed off.

But, none of it matters when I know every morning your going to be next to me. I love you . ????."
READ ALSO: Kris Jenner Spills On Coping With Ex-Husband's Transition into a Woman
https://www.instagram.com/p/BZ27keaFPFq/?taken-by=andiautumn
https://www.instagram.com/p/BZ6lfq_lQPi/?taken-by=andiautumn
Ng is Jackie's daughter with former beauty queen Elaine Ng, with whom the 63-year-old veteran had a relationship with while married to his current wife Joan Lin. The affair ended before Etta's birth.
Since then, Etta and her mother have lived fairly private lives in Hong Kong.
The actor has not spoken publicly about his daughter but has acknowledged he had an affair.
In 2015, the teenager who lives in Hong Kong confirmed she is estranged from the movie star and doesn't feel as though he is her father.
Ng previously told the Express that the actor has "never existed in my life. I will never regard him as a father."
"I would not say that he is my dad. I would say, 'Oh, Jackie Chan, an actor,'" she said.
Photo credit: Instagram/Getty