Toke Makinwa Wades in on Emotional Abuse in Homes: "It's a Cycle We Must Break"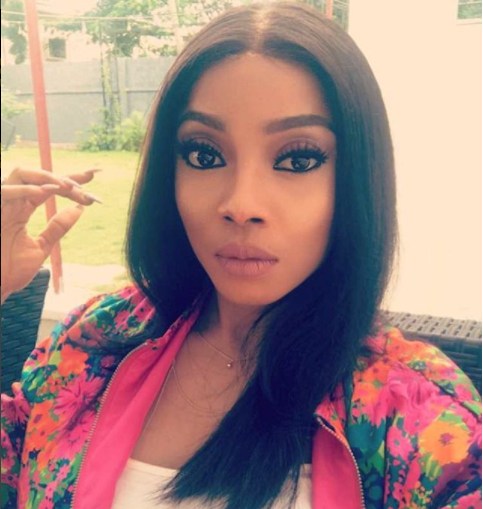 Author and media personality, Toke Makinwa who recently broke silence on serious allegations that she's involved in an affair with a septuagenarian, has taken to Twitter to address the issue of emotional abuse in homes, especially against innocent children.
Toke disclosed that she wants to raise awareness on the topic and put an end to it, as it is usually overlooked in our society.
"I had a chat on my show about emotional abuse yesterday and I have made up my mind to raise awareness on this topic.
READ ALSO: "Thank you Jesus for the Liberation" Daniel Ademinokan's Cryptic Message Suggests He Was Mentally Abused and Violated
When people hear emotional abuse they are quick to think man/woman dynamic but do you know parents emotionally abuse their kids too.

You hear how some parents talk down on their children, the harsh words used to correct them, magnifying their weakness and in some cases.

Some mothers take the frustration of the fathers out on their kids, some fathers in a bid to get back at their wives do the same.
READ ALSO: Parents Must Read: How Mum Unknowingly Led Her Son to Commit Suicide
You hear of a man divorcing his wife and out of bitterness inflicts the pain on his children, he doesn't pay school fees.

The woman also out of bitterness of the father leaving takes her anger out on the children words like "you are useless like your father" …

Even in work places, a boss uses his position to talk down at everyone, emotional abuse is not restricted to love relationships alone.
READ ALSO: Shocking! See Reason Why 12 Year Old Ugandan Boy Committed Suicide
Sometimes the perpetrators don't even know it. There's a cycle of my parents raised me that way and I didn't die therefore my kids won't too.

Some of us were raised in hostile homes, mummy and daddy's mood determined the general mood in the house.

When they fight you dare not come of your room or ask for anything, sometimes you blame yourself for why your parents hate each other.
READ ALSO: GRAPHIC: Polytechnic Student Reportedly Commits Suicide Over Having An Extra Year
They won't separate because of what the society would say but the children go thru hell and endure the result of the bad choices they made.

That child now grows up and if help is not given goes on to be abusive in his own relationship too.

It's a Cycle we must break. I know of a man who doesn't take care of his own son cos in his words "she trapped me".

Like that's your child!!!!!"
READ ALSO: "Dating My Abuser" Read Stella Damasus' Inspiring New Post for Women in Abusive Relationships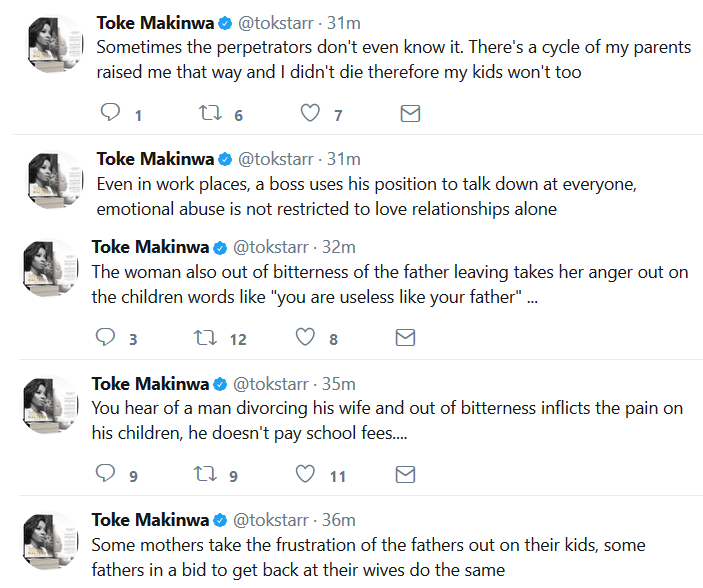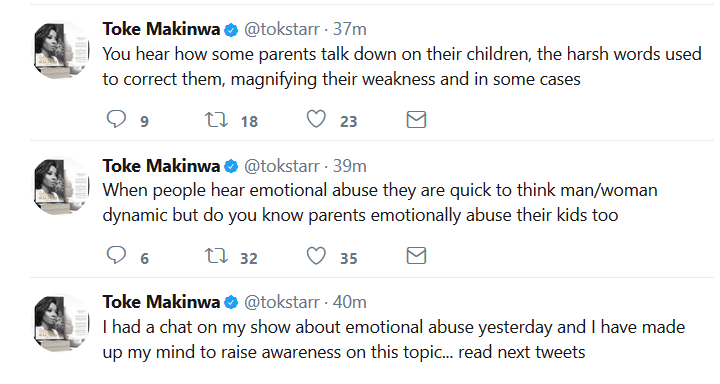 Photo credit: Instagram