If You Still Think the Way to a Man's Heart Is the Stomach, You Need to Read This Story By Young Oprah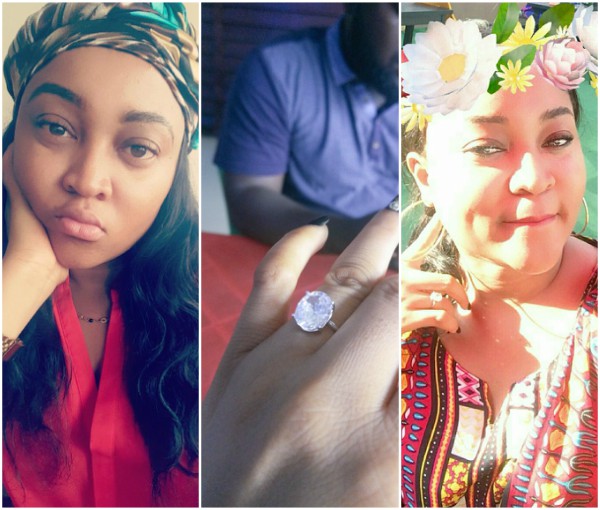 A woman on Twitter, Young Oprah just got engaged and she has gone viral after her posts from last year were dug up. Her posts hilariously prove that the way to a man's heart is not the stomach.
This time last year she was on Twitter lamenting over how she went out of her way to prove she was a wife material by cooking for the men she dated and for their aunts, even at their family gatherings, yet, after all the yam pounding, the men moved on to start families with other women.
We are happy she found love after all.
READ ALSO: 'Does knowing how to cook guarantee a woman will make a good wife?' Charly Boy Talks On Marriage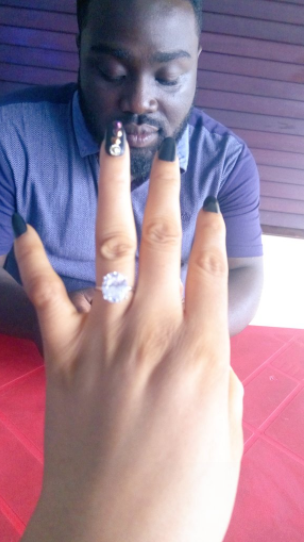 Read the tweets below…
READ ALSO: "Stop Teaching Your Daughters that their Ultimate Purpose is to Keep a Man" – IK Ogbonna's Wife Sonia Advises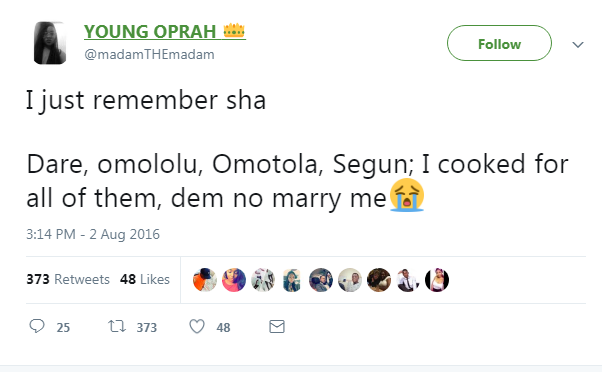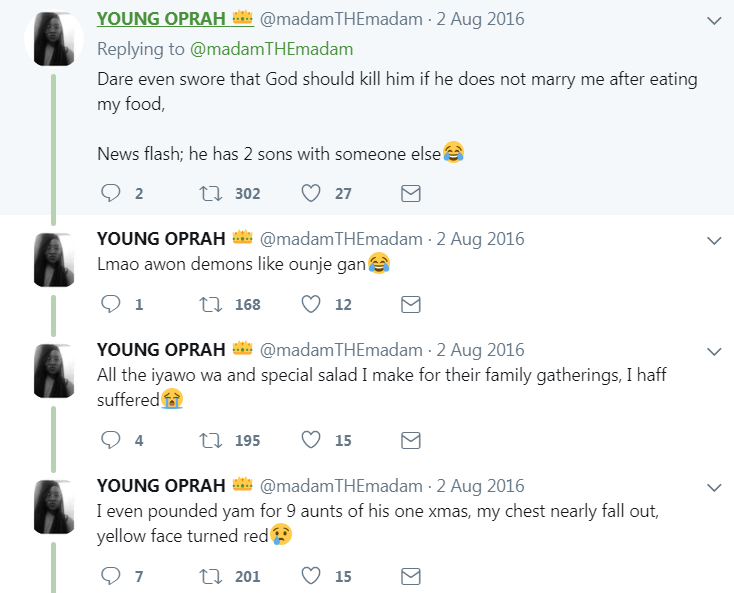 READ ALSO: "I'm not a wife material. I'm my own kind of a woman." IK Ogbonna's Wife, Sonia Muses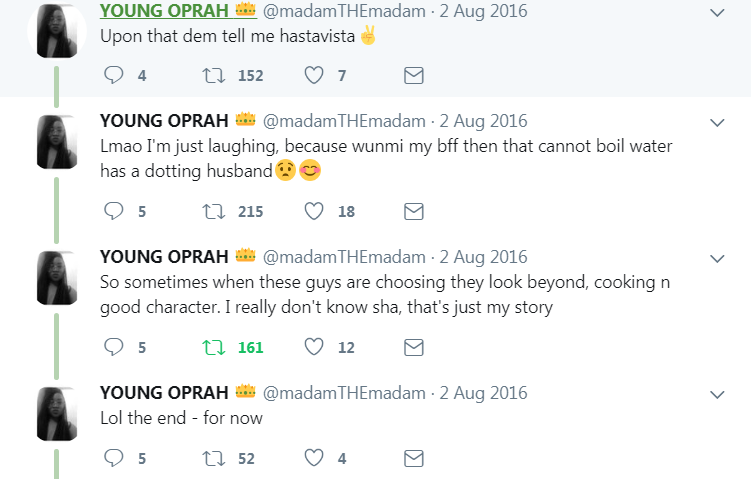 READ ALSO: Juro Olumofin Highlights Three Reasons Ladies Fail to Find Mr Right | Do You Agree?
Women, I'm sure you know that cooking and cleaning won't make a man marry you. And even if it does, you need to sustain it to keep him happy. If you want to do any chores for your boyfriend, do it with an open mind, not expecting a ring in return.
Do you have stories to tell about this kind of experience? We would love to hear them all.
Picture credit: Twitter