"You are a colossal disgrace . . . " Pastor Funke Adejumo Delivers Hard-Hitting Sermon to Dependent Housewives | Watch Video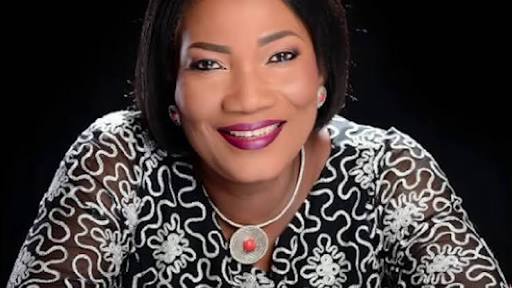 Popular Pastor, Funke Adejumo has said any woman who is a housewife and isn't able to lend her husband some sum of money is a 'colossal disgrace'. She also said a woman had to add more value to her husband other than sex and childbearing.
From the video shared on Instagram, Adejumo was preaching to women about financial independence. This is what she said;
READ ALSO: Mums In Business Series: Meet Ngozi Obasa, CEO, NTANTA Delicacies
"If you are married and all you do is have sex, give birth to children and good good meals; I pity you because full time housewife is full time suffering.

So you better do something with your life because if the totality of your financial life is dependent on your husband, you are a colossal disgrace."
READ ALSO: Evangelist Olusola Adio on Why a Full-Time Housewife Is the Most Resourceful & Underrated Professional 
She continued, saying;
"No man wants a liability around him; every man wants an asset. You should be your husband's think tank."
The Pastor went further to tell women that if they are not in a position to lend their husbands N1million, they are failures. She urged such women to do something with their lives.
Women seem to be the ones people address anytime they need to admonish. Our question is who talks to the men. Who holds the men to a higher standard?
Women sacrifice a lot to birth and nurture life but it is never enough.
Society always raises the bar for women and sometimes it gets overwhelming and depressing for some.
Self development should be placed higher than financial or economic status.
READ ALSO: Why Women Sacrifice Their Dreams for Marriage (Part One)
As a full time housewife, do you know you can add value to yourself? Yes, you can!
Moms, as you seek to be better, make sure you surround yourself with positive words of affirmation.
You can go back to school for that degree. You can get a good job. You can start that business. You are valuable in society.
You are a SUPER MUM!