"Women Intimidate Men A lot"- Veteran Actor Emeka Enyiocha Tells Us Why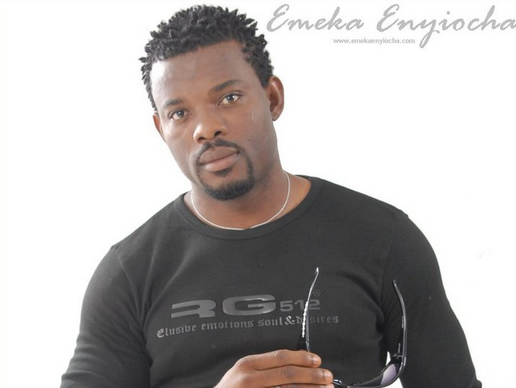 Nollywood actor, Emeka Enyiocha, who held sway in the Nigerian movie industry and was a poster boy of some sort, left us all in suspense after he disappeared when his ovation seemed loudest.
The married father of three, while speaking to Punch, explained why most men 'disappear' immediately they hear marriage.
In the interview, he explained that a man who is without a job will feel intimidated by a woman who has one.
READ ALSO: Nollywood Actor Emeka Enyiocha Welcomes New Baby
"Women intimidate men a lot. When a girl with a proper job has everything you can think of and the young man is still looking for a job, what do you want him to do?

Even though he is a graduate, he still lives with his parents or a friend in a one-room apartment.

Once you don't have money, you won't have confidence. That is the honest truth. You should not be deceived by the notion that women don't like money."
READ ALSO: John Dumelo on Why Men Shouldn't Marry Women Who Are More Financially Buoyant
On his romance with women in the past, Enyiocha, who is thought to be a ladies man, a role he often played in movies, said he's quite different when he's not acting.
He said the image is a false one, and he was quite naïve when it came to women issues.
READ ALSO: "A successful woman should cook and clean"- Actor Seun Jimoh Stands With Tiwa Savage on Gender Inequality
"I used to be naïve when it came to the issue of women. Maybe because of my sense of fashion and appearance, people thought I was a womaniser.
I didn't promise anyone marriage and later disappoint her.Even at the time I got married, I was not ready. You know you must be ready financially to get married to a woman from the eastern part of the country."
Photo credit: Facebook