Dear MIMsters: My Husband Has Abandoned His Responsibilities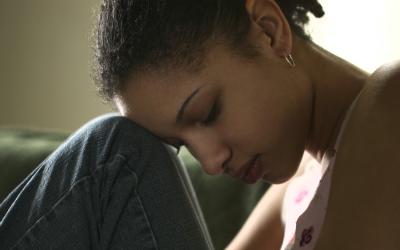 I need urgent help as my child would be born any moment from now. How do I get my husband to take up his responsibilites?
In a few weeks I would have been married for 3 years. I have a child and I am 35 weeks pregnant with my second child. My husband has refused to work or provide for us since we moved to the village because of financial crisis.
SEE ALSO: Your Baby's First Week: What to Expect & How to Cope
He is an HND holder but has refused to look for work. I had to leave him in the village and come and live with my mother. I am a graduate, so I got a job as a teacher in a private school where they were paying me peanuts. But as it stands now, my body is very weak and I cannot continue teaching so, there is no source of income again.
The last time I went to see the doctor, she complained that my BP is low and I need to be visiting the hospital every week. I have always been a strong woman, but my heart is failing me now. I have not bought a single thing for the baby, not even a soap because most of the money I have goes to my first child.
SEE ALSO: Dear MIMsters: I Feel Stuck In This Union That Has Produced Three Kids
Now, I need advice on what to do. Should I go back to the village to meet him there, even if I know he won't give me any money because he will say he doesn't have a job, or do I stay with my mum? If I stay with my mum and have this baby, who will come and pay my hospital bill and buy baby things?
My mum has been a huge help right from the birth of my first child. She stopped her business early this year when she was sick, so things are tough now, in fact we hardly have food at home.
SEE ALSO: Dear MIMsters: Can I Trust This Mother-in-law of Mine To Have My Back?
I don't really know what to do, I am scared labor might come any moment from now, please give me your advice