Parent Abuse Is Real! Delinquent Teen Punches His Mom In Front of Friends (Watch Video)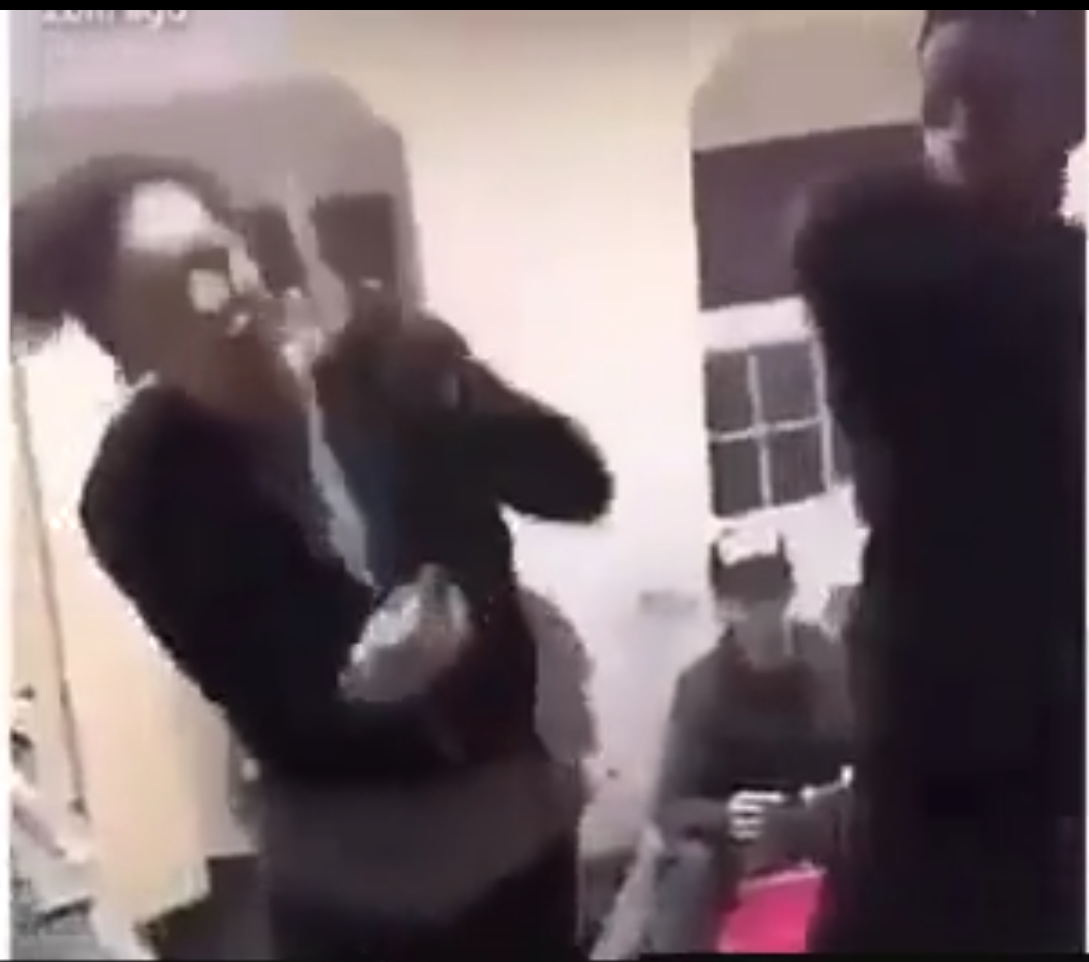 An unidentified teenager was filmed punching his mother in the face in the presence of his friends.
The woman is seen in the video bending to pick something from the floor and as she straightens, her young son punches her hard in the face while his friends look on. The mother rather than discipline the erring son, put her hand to the spot where she was hit and starts crying, asking her son what she did wrong.
READ ALSO: VIDEO: Ben Murray-Bruce, Nigerian Senators Raise Serious Concerns over Drug Abuse among Youths
Occasional conflict is normal between parents and their children when young adults are attempting to separate themselves from their parents and establish their own independence. During this time, they may resist authority and become defiant.
READ ALSO: Parents Must Read: How Mum Unknowingly Led Her Son to Commit Suicide
Parent abuse is not an argument or disagreement, nor is it an anger management issue. It is control and power that the young adult wants to have over their parent. They control, manipulate and try to intimidate.
Parent abuse is any act of a young adult that is intended to cause physical, emotional or financial damage to gain power and control over a parent or any behaviour that is deliberately harmful to the parent. The abuse usually begins verbally and emotionally and then may become physical.
READ ALSO: Dear MIMsters: I Want My Son Back But People Are Saying to Leave Him
Not all teenagers turn on their parents, but there is an increasing number that do. Violence is a learned behaviour. Children learn violent behaviours from their family and peers, as well as observe it in the community at large. These behaviours are reinforced by what youth see on television, on the Internet, in video games, movies, music videos, and what they hear in their music.
While it's natural for kids to rebel against their parents, when rebelling turns into abusing, it's vital for parents take a stand. Structure, limits and boundaries are not organic– they must be taught to children. Remember, parent abuse only thrives when authority is weak.
What do you think causes parental abuse?
Watch video: