"I didn't think I could stay married this long" Goge Africa Couple, Isaac & Nneka Mark 20th Wedding Anniversary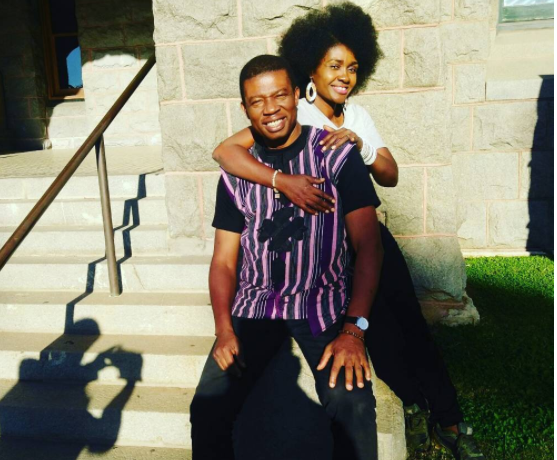 https://www.instagram.com/p/BapiPRVgdgA/?hl=en&taken-by=nnekaisaacmoses
https://www.instagram.com/p/Baqj5NFBThB/?hl=en&taken-by=metcheisaacmoses
Nneka and Metche Issac Moses of the Goge Africa fame are celebrating 20 successful years of married life today, October 25.
Celebrating their amazing milestone, the lovebirds took to their social media platforms to pen sweet anniversary messages to each other.
Nneka wrote;
"Exactly 20 years ago (25th October 1997) I got married to my friend; a few years down the line, he became a good friend.
READ ALSO: "He just grabbed me and kissed me and I pulled him back and slapped him." Goge Africa's Nneka Moses Spills On How She Met Her Husband
But after many years of "for better for worse" situations in sickness and in good health, I realized that I have been living and working with my best friend ???? …

Honestly, if I wasn't married to him already, I would have proposed today! I totally thank God ????????for a happy 20th wedding anniversary."
While her hubby wrote;
READ ALSO: Celebrity Couples, T.W.O & Nneka & Isaac Moses Pictured Together
"How on earth did I sustain a marriage for twenty years, no no its got to be God cos I did not think I could stay married to the same woman this long.. Sugar.. It's got to be God. It's my wedding anniversary folks."
READ ALSO: Sammie & Ozioma Okposo's Insta Message to Each Other Will Make You Believe in Love
The lovely couple, both presenters of the long-running Goge Africa travelogue, welcomed their first child, a boy in 2012, 13 years after their wedding.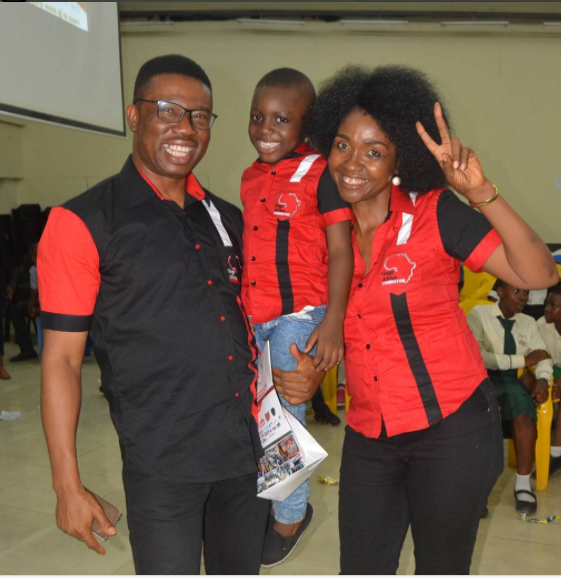 Best wishes and many more years of marital bliss to the ever smiling duo.