"I've never been raped because I don't dress like a prostitute …" – Twitter User Brags
It's the question we hear over and over again when discussing sexual assault and rape victims: "What was she wearing?" as if an item of clothing is to blame for someone being raped, not the rapist.
Despite the offensive nature of this question, many still lay the blame at the door of the victim rather than at the molester's.
This argument is currently trending on twitter after one twitter user, Ilyena Sunhair, tweeted a strong message of complete and utter victim-shaming in response to a tweet about punishment for rapists.
READ ALSO: "Dressing Modestly Doesn't Stop an Attack"- Gabrielle Union Discusses Her Rape to Spread Awareness
Ilyena claimed she had never been raped because she does not "dress like a prostitute or act overly sexual like most young women".
Infants and children that have been raped by pedophiles, were they also indecently dressed or 'overly' sexual??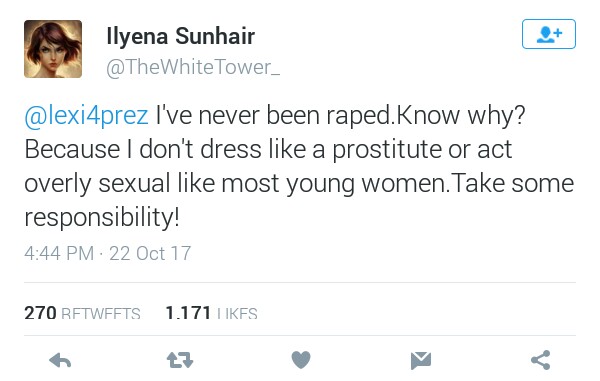 READ ALSO: Horrifying Moment Randy Man Attempts to Rape Woman in Elevator With Her Child (Video)
However, the rest of Twitter is having absolutely none of it. Bravely sharing their own raw and traumatic stories, people from across the world have proved the troll wrong.
Read more below: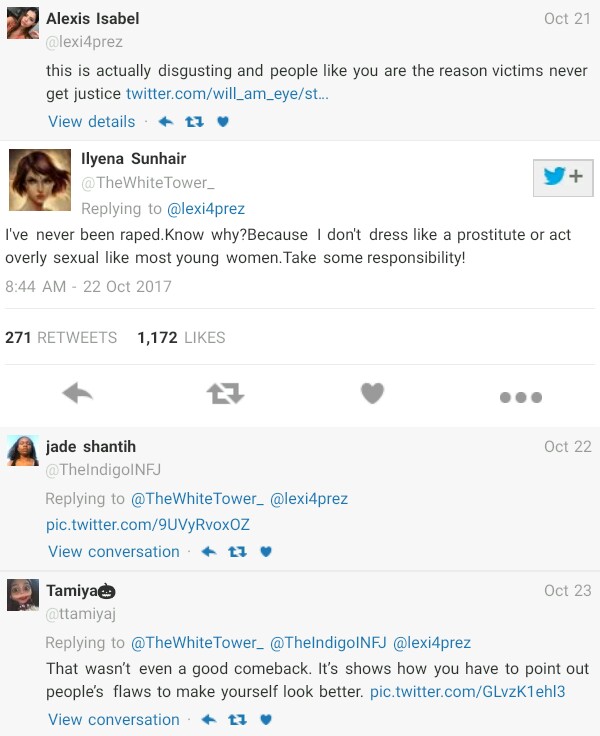 READ ALSO: Islamic Group, MURIC, Blames The Increasing Rate of Rape on Women. Do You Agree?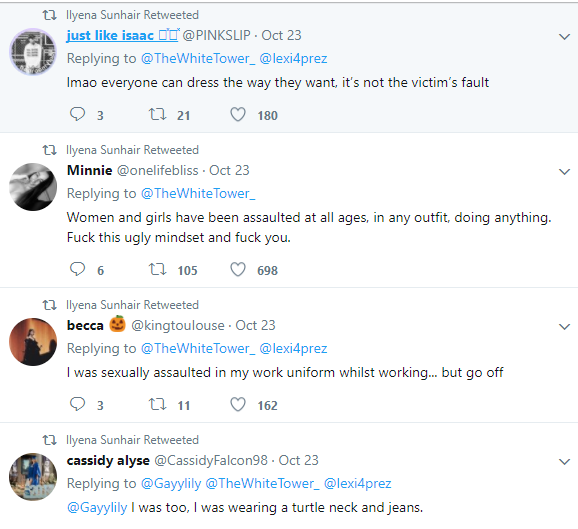 READ ALSO: 14 Year Old Rape Victim Takes Revenge Against Her Attacker in the Most Brutal Way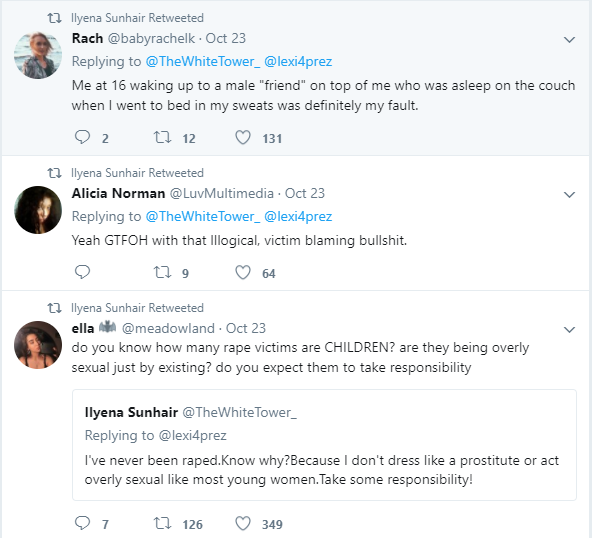 READ ALSO: "Society Needs to Take Action" | Read Omoye's Domestic Violence Experience