Foxy P Defines True Love Through His Parents | Photos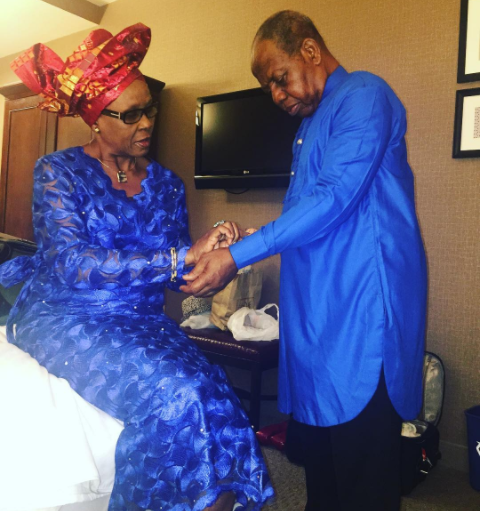 https://www.instagram.com/p/BaorDz-D-H1/?taken-by=thefoxhimself
https://www.instagram.com/p/BaHHRYJjeLB/?taken-by=thefoxhimself
https://www.instagram.com/p/BXThyPfDO0q/?taken-by=thefoxhimself
An Atlanta based Nigerian comedian, Foxy P has shared his opinion on real relationship goals that are not put out in the media.
According to him, for 39 years his parents have been doing relationship goals but he never paid them any attention until a few years ago.
The proud son, who is well known on social media for flaunting his aged parents and the special bond they share, posted a photo of his mum helping her dad get ready for an event and wrote;
"The reason I laugh when I see people commenting "relationship goals" under celeb pictures or watching YouTube videos for relationship advice is because most of us have real life examples of true relationship goals in our homes but we refuse to pay attention.
READ ALSO: Comedian 'The Foxy Himself' Shares Adorable Video Of His Parents Reminiscing About Their Date Nights
I was the same way too. For 39 years my parents have been doing relationship goals but until a few years ago I never paid them any attention.

Maybe it's because my dad doesn't have an IG page so he can't put MamaFoxy as WCW or she doesn't give him Facebook shout out on his birthday.
But over the past year, watching my mum care for my dad during his health challenges, watching him speak lovingly about her when she left to visit Nigeria for a few months, seeing the twinkle in his eye and loving embrace they shared on her return made me realize I don't have to go online to look for relationship goals.

This right here is everything I want in my own marriage and I pray the same for everyone reading this who is in love or looking for love. You will find and enjoy real love in Jesus name ????#AfricanParentStories#APCAtlanta."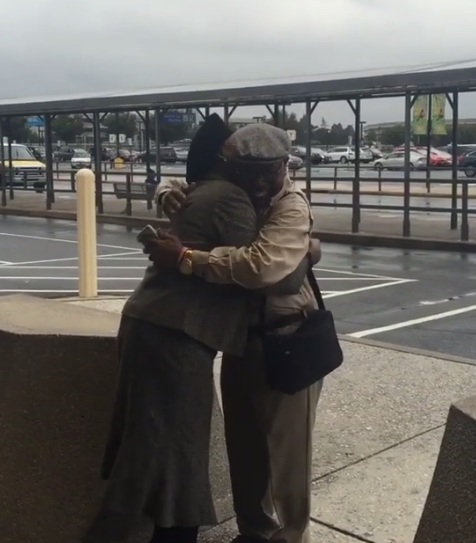 READ ALSO: Nigerian Man's Surprise Reproposal to Wife of 21 Years Inspires Hope | PHOTOS
READ ALSO: #CoupleGoals: 99 Year Old Couple Celebrate 80th Wedding Anniversary + Share Secrets of their Happy Marriage
Earlier this year, Foxy disclosed why he celebrates his parents, especially his mum on social media. According to him, his mum went through the pain of multiple miscarriages and the scorn of family and friends because 6 years after marriage she could not conceive and bring forth a child… but now, she is a mother of three grown men.
Watch…
Photo credit: Instagram