5 Table Manners That'll Make Your Child Look Cute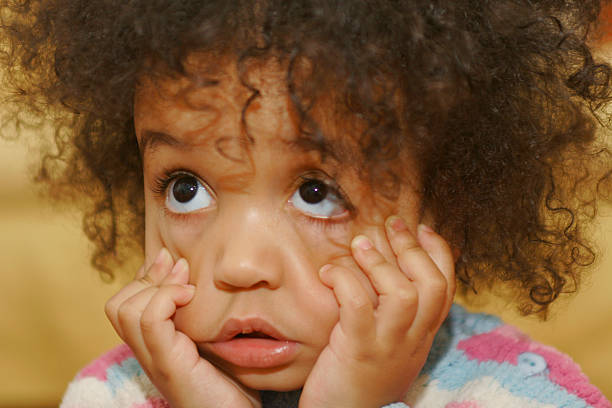 Seeing a child with fine manners is one of the cutest things in the world. It's cute to watch a child say the right thing at the right time and in the right place, especially when at a fine dining with or in public.
Don't wait until your negligence is displayed in public, start to teach your child(ren) these 5 basic table manners everyone should know. It's never too early to start.
SEE ALSO: Is Patoranking Soon to Be a Dad? This Photo Seems to Suggest So
1. Don't talk with food in your mouth
This is so not cool. Some people would suggest you don't talk at all until you have finished the meal but hey -who would enjoy a meal with other people and not say anything at all. It's usually the best time to talk about some things. The rule however, is not to talk until you have swallowed whatever is in your mouth. Half chewed food is not exactly a pretty sight to behold while eating and that's not to mention some piece of it flying out and into someone else's plate of food. Yuck!
Teach your child not to talk while there's food in their mouth.
2. Speak right
If they must talk at all, they should be careful not to say things that will totally spoil anybody's appetite. I mean, the middle of a meal is not the right time to talk about how some farted.
If they don't like something on their plate, they can just push it aside instead of saying what they feel about the food. If they are offered something they don't like, they should say "No, thank you" instead of "Eeww! No". Teach them the difference between rude and polite comments.
SEE ALSO: "I couldn't have asked for a better wife"- Pastor Ashimolowo's Son, Tobi Pens Sweet Tribute to Mark 3rd Wedding Anniversary
3. Say "please" and "thank you"
They should be taught to make requests politely. "Can I have some water, please?" instead of "I want some water". And when they are given what they want, they must say, "Thank you". The best way to have them doing this, like it's second nature is by showing them how.
4. Don't leave the table without excusing yourself
As kids, it might be difficult sitting through dinner without getting up. Teach your children that it's rude to just get up and leave without excusing themselves. If they have to use the restroom, they should say, "Excuse me, I need to use the restroom". And if they don't know where that is and nobody offers directions, they can use their 'please' like, "please where's the restroom?". This polite and respectful.
SEE ALSO: Young Ghanaian Dad Commits Suicide over Love | See Heartbreaking Details
Clear your plates after eating
Don't just finish eating, get up and leave the plates and cutlery for someone to clear. Well, except you're in a restaurant or your host insists that you leave it, it is respectful to clear your utensils. It's a form of gratitude and also shows respect to the older ones sitting at the table. This would apply to children that are old enough to carry their plates et al to the kitchen though.