Mums In Business: How Two Mums Made £1 Million from Selling Lingerie on eBay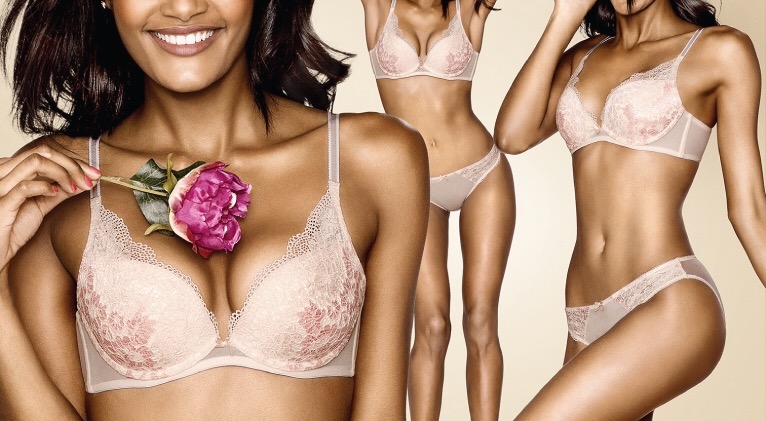 Single parent, Claire Haines launched the Lingerie Oulet Store in 2009 on EBay and briefly flirted with 'bricks and mortar'. But the naked customers proved too much to handle and she quickly switched back to selling exclusively through the online platform.
"It's just more efficient. With online customer service, they only tell you what you need to know," she says.
Haines is one of a growing number of eBay millionaires in the UK – defined as a business registered on eBay.co.uk with a turnover of £1m or more.
With a background in advertising and little business acumen, Haines kept the business chugging along but found herself hitting a growth ceiling without knowing why.
READ ALSO: Mums In Business: Mom Who Turned Her Hobby Into a Successful Business Now Training Others
In 2015 her best friend Melissa Burton joined the business as an equal partner, bringing with her 20 years of wisdom from working in blue chip companies and telecoms. Since then, the firm has grown by 2,000 per cent.
Burton says Haines "could sell ice to an eskimo", and the pair's skills sets complement each other perfectly.
But even with the business now established and Burton's expertise on board, they feel no desire to expand away from eBay.
READ ALSO: It's a Family Affair! Mums in Business Family Fun Fair & Conference | Holds Nov. 25th & 26th
The pair cite the "explosion" of stores like Victoria's Secret as the engine behind the continued expansion of the lingerie market, but they have a secret weapon of their own: motherhood.
Haines juggles running her business with raising her 14-year-old son, who she describes as a "proper teenager", while Burton's baby boy is now 21. The pair admit it's been far from easy, but being in control of their own time means they no longer have to work weekends or evenings.
"Being a working mum gives you the tenacity you need to make it as an entrepreneur," says Burton.
READ ALSO: See How This Nigerian Mumpreneur Broke into the $121 Billion Skin Care Industry
"It's that phone call at 9am telling you there's no packed lunch and you've got to go and find a solution. It teaches you adaptability and time-management.

"If there's a problem at work we're like, 'we're working mums, it's fine, we can sort this'."
It's also made the pair "wildly competitive" and given them an inner belief that anything is possible.
They say that yesterday was their biggest sales day yet.
"That's something we find ourselves saying every week," says Burton.

If that continues it won't be long before our annual sales hit £16m plus."
Source: Independent
If this story inspires you, then make sure to attend the Mums In Business Fair and Conference to learn how mothers like you excel in business and family life:
Date: Saturday, November 25th and Sunday, November, 26th, 2017.
Time: 9 am daily.
Venue: King's College Annex, 1-5, Adeyemo Alakija Street, Victoria Island, Lagos.
To reserve a booth or attend for free, register at www.motherhoodinstyle.net/mib or call 08091363389, 08164484656 and 08091443394.
For more information, sponsorships and partnerships, please visit www.motherhoodinstyle.net/mib
#MumsInBusiness2017 #MumsInBusinessSlaying