Dear MIMsters: Should I Weather the Storm or Take a Break From My 3-Month-Old Marriage?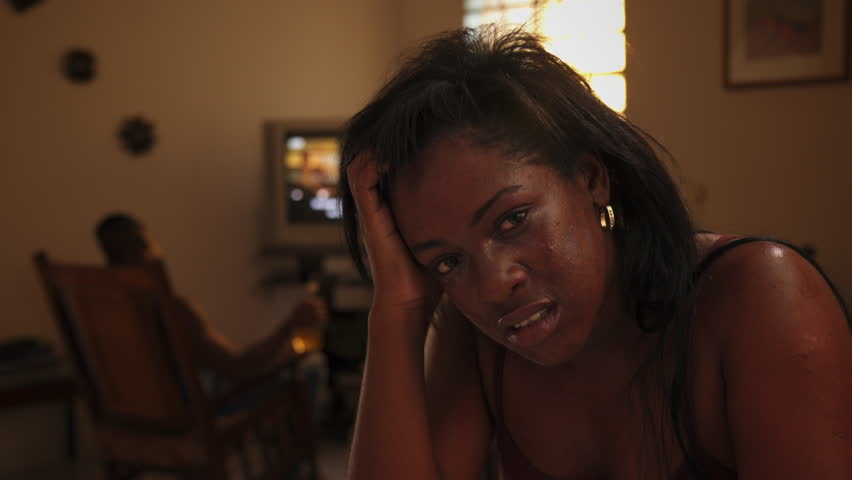 Hello mimsters,  I earnestly need advice on this issue. Should I stay with my husband, or should I travel like he has suggested?
I got married three months ago to my husband whom I love so much. We were both aware of our short comings before we got married, but I said to myself, "He is a faithful and hardworking man, I think I can stay with him".
SEE ALSO: Dear MIMsters: Newlywed But We are Already Having Big Issues
I have a two-year-old baby from a previous relationship that he knows about. The problem now is that he loves me so much, but doesn't do things that show his love for me.
In the three months I have spent in this house there has been one issue or the other. It seems he waits  for me to make mistakes so that he can correct me harshly. He says he wants a perfect wife and wants to change me from who I am, to what I am not.
Lately, he began to complain about my washing of his clothes. I wash every Thursday, but because of my pregnancy, I take my time when doing house chores. He doesn't help me out in anyway. Even little things he can do himself, he doesn't, because he believes I am there to take care of everything.
SEE ALSO: Dear Mimsters: In Which Other Ways Can I Sexually Satisfy My Husband Until My Delivery?
All he does is complain. He complains that I don't do anything well. He doesn't show appreciation. He does not show concern about me or the baby. He wants me to be a respectful wife, but does not do things that deserve respect.
Whenever we quarrel, he would say that it's not too late for me to quit the marriage.
My husband suggested that I go for holiday at my parent's house. I feel he doesn't care that I am at the most stressful point of my pregnancy, and it makes me cry every night. He is a nice man and does not have time for women, he is always into his business which we run together. My dream in life is to be the best wife, but he doesn't give me room to be just that.
SEE ALSO: 5 Ways To Feel Good In Your Post-baby Body
I am just so worried, I am beginning to think that he married me to come and work in the house. What should I do? I really want to go to my parents' house but I am not sure if I should. I want him to know I am really trying my best, but I fear that my efforts mean nothing to him.
This whole situation is eating me up!
Please is there anyone who has experienced what I am going through? I would love to know how you handled it.