Dear MIMsters: Is There Something Wrong With Me?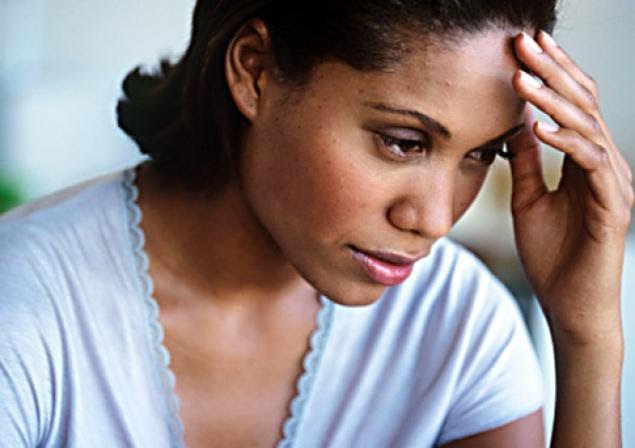 Is there something wrong with me? I am getting more and more worried by this issue affecting my period flow.
SEE ALSO: Your Daughter's First Period: How to Help Her Through It
I am a single lady and I would be turning 24 by June next year. I started having irregular menstrual flow after my birthday last year; I also had a toilet infection which I treated. After the treatment, the irregular flow didn't stop. I didn't see my period for two months, so I visited a general hospital where I spoke to a female doctor, and she who wrote down tests that I was to carry out.
The tests showed nothing serious except a little infection she prescribed drugs for me which I used as well.
SEE ALSO: How Usher Raymond Allegedly Infected Women With Genital Herpes | Women + Babies Mostly at Risk
I started using some supplements because the drugs I was given didn't correct the irregularity immediately. I also went ahead and took some herbs, after which I had very heavy menstrual flow; I had never experienced this before.
The next month, my period was normal, the moth after that, it ceased again. I visited a lab technician who ran some more tests on me. The results had nothing in particular to show. After the tests, the lab technician prescribed drugs which I bought as well and used.
As it stands now, the last time I had my menstrual flow was in January 2016. I am really worried about this situation. I am not sexually active yet.
SEE ALSO: How To Wash and Care For Your Vagina
Please, I am planning to see a gynaecologist, but I felt I should throw this to the house and hear from health practitioners here. Has anyone been in my shoes before? Is there something wrong with me? Will it regularise just as my mum keeps telling me, or is there something else I need to do?
Please help a worried sister because I don't want anything that may disrupt my
chances of having children in the future. Thanks in anticipation for your helpful contributions.