Tyrese Breaks Down Over Tense Child Custody Battle With Ex-Wife: "Don't take my baby please"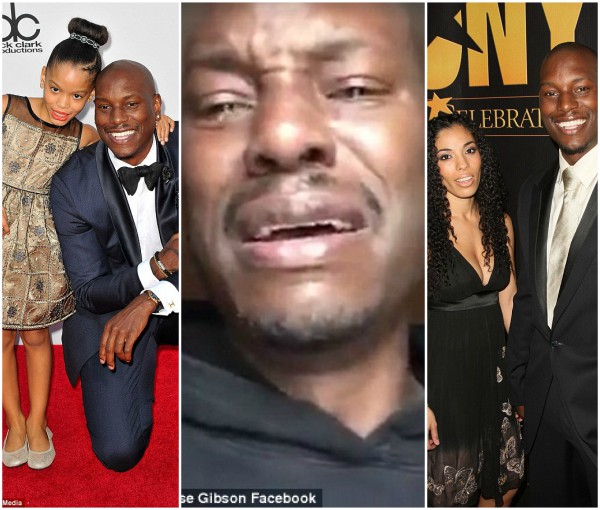 Fast and the Furious actor Tyrese Gibson broke down in tears in an emotional video as he discussed the ongoing custody battle surrounding his 10-year-old daughter.
In a dramatic clip, which he shared with fans, the 38-year-old is seen making a weepy appeal to see Shayla, before taking to Instagram and threatening to withdraw from the famous film franchise if Dwayne Johnson 'The Rock' remains involved.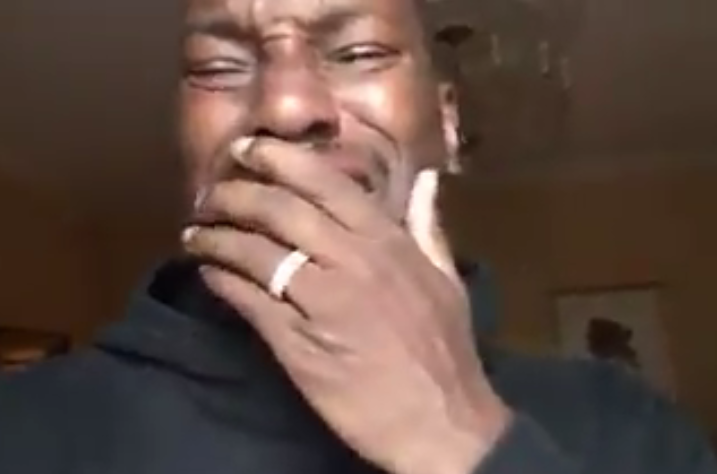 The model turned actor is currently locked in a court battle with his ex-wife Norma Gibson, who is seeking to obtain a permanent restraining order against him and to get full custody of their daughter, Dailymail reports.
Tyrese posted the video Wednesday in which he made an emotional appeal to retain some custody of his daughter.
READ ALSO: Tyrese Gibson Under Investigation by Child Services over Allegations of Child Abuse
Looking distraught in the video, he said:
"Don't take my baby please, don't take my baby,

This is all I got, this is all I got, this is all I got. Don't take my baby, OK?

I've been away from my baby for two months. I just want my baby and no one's listening because no one is in the court room."
READ ALSO: Hollywood's Tyrese Gibson Buys 8-Year-Old Daughter an Island
Tyrese, a Los Angeles native groaned about the legal fees he's racked up in the custody battle, saying, "I'm at $13,000 a month, what more do you want from me?"
It comes just days after he was granted a monitored visit with his daughter on Sunday – it was the first time  he had seen her in two months.
Following his emotional outburst, Tyrese, who plays Roman Pearce in the Fast and the Furious franchise, shared a shot of himself with Vin Diesel and The Rock.
READ ALSO: Hollywood Actor & Dad Tyrese Gibson Apologises to Women for Sexist Message
https://www.instagram.com/p/Ba9bgMNHQt7/?hl=en&taken-by=tyrese
He wrote alongside it:
"I'm sorry to announce that if [Dwayne] is in Fast9 there will no more Roman [Pearce] – You mess with family and my [daughter's] survival I mess with [your's].

You mess with family and my daughters survival I mess with yours……… close your eyes dude you're a 'Clown'…… #CandyAssBitchMade. All my real one…. Men on integrity… my real ones out here stand UP."

Spin off huh? Spin off these nuts selfish champ," he added. "Pause notice who's got his arms around my shoulder and who's standing alone – #OurChildrenMatter."
READ ALSO: American Singer Tyrese Criticizes Women with "Manufactured Beauty"
He said he was disappointed by a lack of support from some of his well-heeled 'millionaire' and billionaire' friends he's made, asking,
"I've been there for you, why aren't you there for me?"
Tyrese also noted the custody battle, which has included accusations of child abuse against him has left him hurting professionally, saying,
"Nobody wants to hire me, Norma! Congratulations!"
READ ALSO: Messy! Tyrese Gibson Calls Ex-Wife Bitter as He Denies Beating Daughter | See Details
READ ALSO: So Sweet: American Singer Tyrese is Off the Market | Unveils His Beautiful Wife
The actor's contentious custody battle over Shayla with ex-wife has heated up over the past month, with the Los Angeles County of Department of Children and Family Services investigating his ex-wife's claim that he beat the child at least a dozen times, TMZ reported October 3.
The music star replied saying that the child was coached to say certain things, which reported that he and his daughter had a pleasant visit Sunday that included a social worker on hand to supervise.
Tyrese was married to Norma from 2007 to 2009.
Photo credit: Getty Images/Facebok