Dreadful! Strange Disease Kills 50 Children in Jigawa State (Details)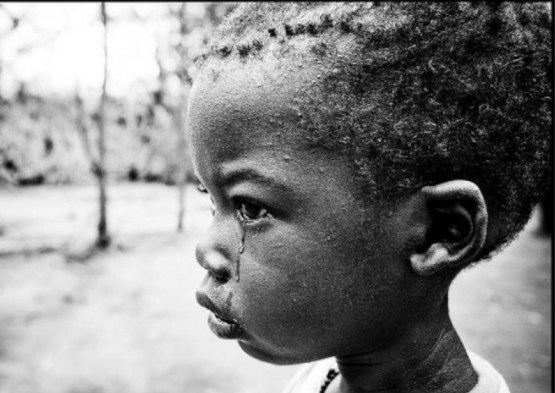 According to reports making the rounds, no fewer than 50 children have died in a village in Jigawa State village of a strange disease.
The village head Malam Bashari Galadima Gidan Gudu told The Nation that the kids who died within the last two months in Gidan Dugus in Dutse Local Government Area of Jigawa State were within the age of one and five years.
Gidan Dugu village is 35 kilometres from Jigawa State capital Dutse in the Northwest geo-political zone.
READ ALSO: Tragedy as Whooping Cough Outbreak Kills 11 Children in Kano
Malam also revealed that the problem started about two months ago, but the situation got worse in the last few weeks.
Explaining the symptoms of the disease and how it affects the kids, he said:
 "The children will start with serious fever, then develop stomach swelling and within a little time they will give up.
There are families that lost seven, four and three children to the disease and at a time, we buried between two and four kids daily during the worse period."
READ ALSO: 10 Ways to Boost Your Child's Immune System (Part Two)
Furthermore, he said the children were treated at Wangara Health Clinic and some referred to Dutse General Hospital and to Kano, the neighbouring state, where some of them are still on admission.
Confirming the reports, Ministry of Health Permanent Secretary Alhaji Ali Dandidi said:
READ ALSO: ALERT! Why No Malaria Case Is 'Ordinary'- Experts Warn
"We learnt the problem started sometime in July. The community members refused to go to the public health centre. They relied on and patronised chemists and other medical vendors all the while
Nobody reported to the ministry (of health) until on October 27. The ministry sent a medical team there.
READ ALSO: MonkeyPox Virus: Ministry of Health Advises Against Consumption of Certain Foods | See List
The team took samples of the patients to the laboratory and we controlled the situation within a few days.

After laboratory tests of the samples, it was confirmed as malaria and typhoid. We supplied the drugs for treatment and the situation was brought under control."
Sad!