Ex-Super Eagles Player Godwin Okpara Arraigned in Court for Assaulting Wife | See Messy Details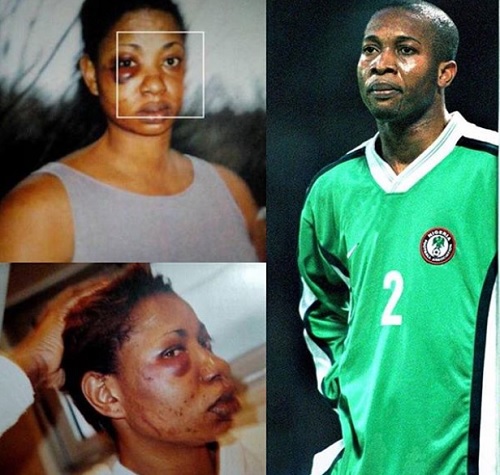 Former Nigerian central defender, Godwin Okpara has been dragged to court by his wife, Lynda Oladoyinbo Okpara over ownership of property, which she said was acquired when the going was good with the family.
It was gathered that a Magistrate's Court sitting in the state capital have arraigned Okpara, who had played for the national team at the France 98 World Cup and African Nations Cup in 2000, among other tournaments, for allegedly battering his wife at their house on Oduduwa Street, GRA, Ikeja.
She got married to Okpara in December 31, 1992 and had four children together, Stephanie, 25, Shawn 22 (now late), Sharon 18 and Sidney 17, all based in France.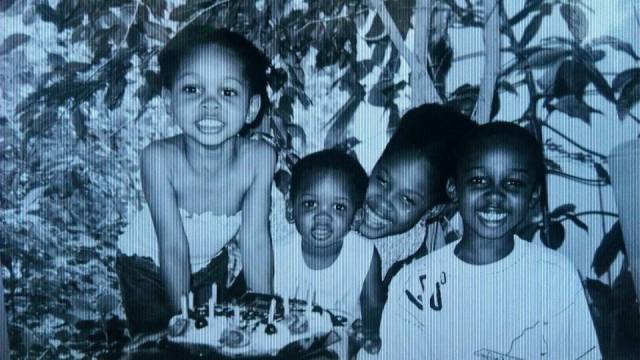 READ ALSO: "I made a mistake by choosing a wife beater as a husband." Mum Of One Tells Her Bitter Story
Read according to Punch;
"Crisis started in the marriage in 2005 when the wife reported to the French authorities that Okpara was sleeping with their 13-year-old housemaid, Tina.

He was arrested and convicted for the crime. While he served a 10-year prison term and was released in 2012, his wife got 15 years for child abuse.

Although Okpara was released early on the grounds of good conduct in prison, he forfeited all his property and money to the French government, who also took custody of the family's three surviving children.
READ ALSO: University Lecturer Did the Unthinkable to Her Husband over Property
Oladoyinbo, after her release, returned to their house in Ikeja, in May 2016. However, she was said to have met some persons in the house, which led to an argument between her and the husband.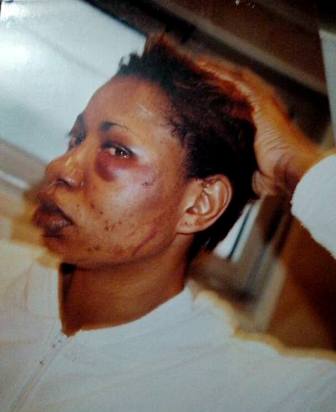 Oladoyinbo, who wrote a petition to the police at the Zone 2 Police Command, Onikan, alleged that 45-year-old Okpara later brought some thugs into the house and ordered them to beat her up.

The attack, according to the petition, was because Oladoyinbo questioned the partitioning and sale of the family's landed property in Ikeja.

One of her relatives was said to have videoed the attack and also took pictures of the injuries sustained by the victim.

Okpara, in his reaction, told the police that the fight happened after he returned home and discovered that his wife had stabbed one of his visitors.

The case was referred to the Lagos State Directorate of Public Prosecutions, which issued advice on it.

The advice, dated September 2017 and signed by the Director, Directorate of Public Prosecutions, Y.G. Oshoala, said the ex-international had a case to answer.

The advice said, "Facts in the duplicate case file revealed that Mrs. Linda Oladoyinbo traveled to France for some time and upon her arrival, she was denied access to her matrimonial house by her husband; and when she finally gained access after many weeks, she was only allowed into the guesthouse, while her husband's brother and wife moved into the main house.
READ ALSO: 'I'm the only legal wife of Ojukwu' – Bianca Tells Court As Legal Battle Over His Property Continues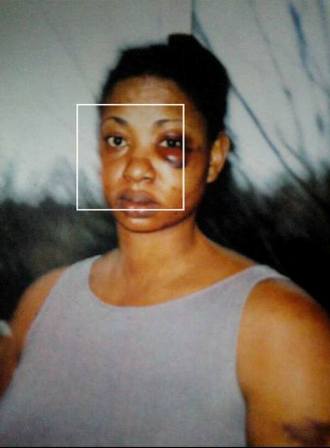 "Further facts revealed that Mrs. Linda questioned Godwin Okpara about the joint property he sold without her knowledge and he beat her mercilessly with the participation of his brother and his wife.

He equally brought thugs into the house, who beat her up with sticks upon which she suffered internal bleeding.
READ ALSO: 79 Year-Old Super Eagles Ex-coach Seeks Divorce from Wife
"This is corroborated by a picture showing severe face injuries suffered by the wife and the medical report from the Lagos State University Teaching Hospital indicating that she suffered serious injuries and was found bleeding from the nose and mouth as a result of the assault from the husband.

The attached video record from the police clearly shows the suspect assaulting the complainant despite pleas from other observers."

The advice, which dismissed charges of forgery, stealing, malicious damage and threat to life due to lack of evidence, said the suspect should be arraigned on one count of assault occasioning harm.

The charge read, "That you, Godwin Okpara, sometime in August 2016, on Oduduwa Street, GRA, Ikeja, Lagos, in the Lagos Magisterial District, unlawfully assaulted and injured one Linda Oladoyinbo, by flogging her with a stick and other weapons, thereby committing an offence punishable under Section 173, Ch C.17, Vol.3 of the Criminal Law of Lagos State, 2015."

The defendant pleaded not guilty and elected summary trial. His defence counsel, Malachi Odo, asked for his bail in liberal terms.

He said, "The defendant is an ex-player of the Super Eagles. He served his country honourably. We pray the court to grant him bail in liberal terms."

The police prosecutor, Simon Imohwa, did not oppose the bail application.

The magistrate, Mrs. B.O. Osusanmi, admitted him to bail in the sum of N50,000 with two sureties each in like sum.

The case was adjourned till January 29, 2017."
In another report, Lynda told Starconnectmedia that her husband is currently denying her the privilege of getting her share of properties.
She further accused Godwin of sleeping with their adopted child, Tina Okpara, whose real names are Awawu Simoni, which reportedly led to their split.
"Her father worked with one of my uncles. When they fired him, I adopted her daughter and that was also when her mother died. There was nobody taking care of her and she had developed kwashiorkor and I decided to take her in.

I finally caught Tina with my husband on my bed, my husband held me and she was able to run outside the house. I am okay with him dating girls outside, but not inside my matrimonial home.

It was when I was arrested that I opened up. So I know that the girl had hepatitis B, because I did test before adopting the girl."
Lynda who reportedly cried in her interview with starconnectmedia as she read a text sent by their kids to send stipend for their feeding, also accused Godwin who back home in Nigeria of  abandoning their kids in France.
Photo credit: Star Connect Media