Mel B and Ex Stephen Belafonte Reach Agreement in Bitter Divorce 
Former Spice Girl, Mel B has come to an agreement over her messy divorce from her estranged husband Stephen Belafonte that included claims of domestic violence.
The pair managed to finally come to an agreement yesterday, just days before a trial was set to take place between the two regarding the allegations.
The 41-year-old mom of three who was ordered by a court to pay Stephen $40,000 a month in spousal support until they work out their final divorce settlement, is said to have also withdrawn her domestic violence restraining order against him.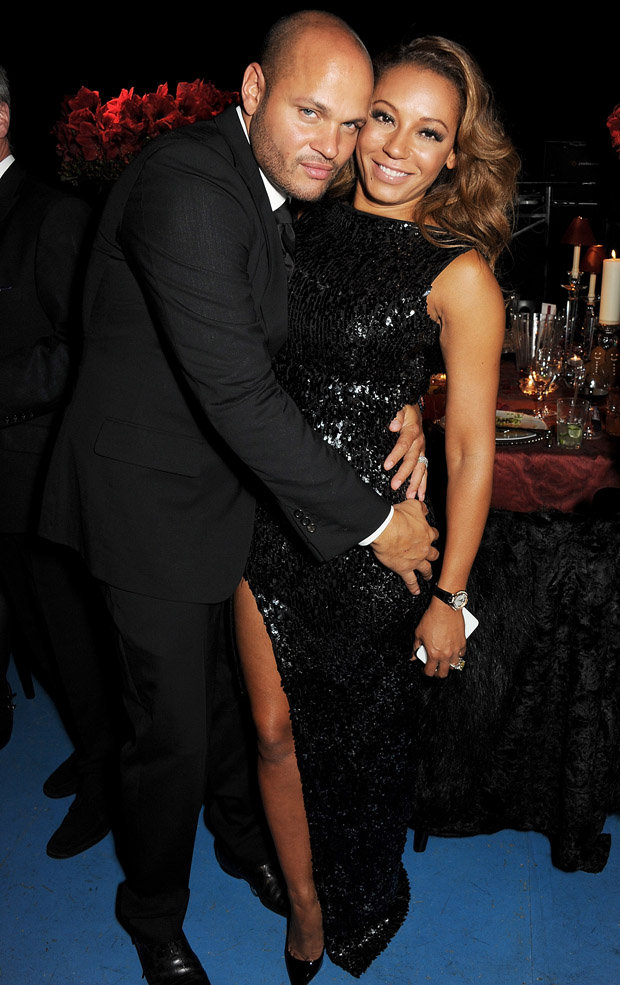 Belafonte told Dailymail after reaching the settlement:
"Today's a beautiful day, I'm just leaving court, you know what I've gotta tell ya, I'm the happiest guy in the world today.

It's about family, family has been restored, you know I want to thank my family lawyers because they are a family and helped me mentally and legally.

I'm just glad the cloud of suspicion of domestic violence is no longer over my head and I, my God, Angel I love you, Madison I love you, Phoenix I love you, Giselle I love you. I love my children."
READ ALSO: PHOTOS: Mel B Opens Up on how She was Beaten by Hubby, Belafonte & Forced to have Threesomes
As part of the agreement, a restraining order Mel made against her estranged back in April has also been lifted.
E!Online reported the couple has also settled a portion of their property dispute.
Details of the settlement have remained private, with a family law mediator hired by Mel B saying:
"Miss Brown stood her ground and we replaced the domestic violence restraining order with a private settlement."
READ ALSO: UPDATE: Mel B Sued By Nanny, Lorraine Gilles + More Messy Drama Unfolds
It is expected that now that the settlement has been made, the pair will move forward with their divorce, and that the restraining order will allow Stephen access to the couple's six-year-old daughter, Madison.
READ ALSO: "The number one rule for single-mum parenting . . ." – Soon-to-be Divorced Spice Girl, Mel B Advises
Read TMZ's report below…
"Mel B and Stephen Belafonte have settled the domestic violence portion of their nasty divorce.
We're told the 2 have reached an agreement and Mel has withdrawn her domestic violence restraining order against Stephen.

The implication … it opens the door for Stephen to see his 6-year-old daughter Madison. We're also told Mel B and Stephen settled a portion of their property division.

There has been no resolution of the Lorraine Gilles matter — she's the former nanny who claims Mel B pressured her into having 3-ways with the couple. However, we're told they're close to reaching a resolution."
Photo credit: Dailymail/Getty Images