Adesua Etomi Looks Absolutely Beautiful on Her Bridal Shower | PHOTOS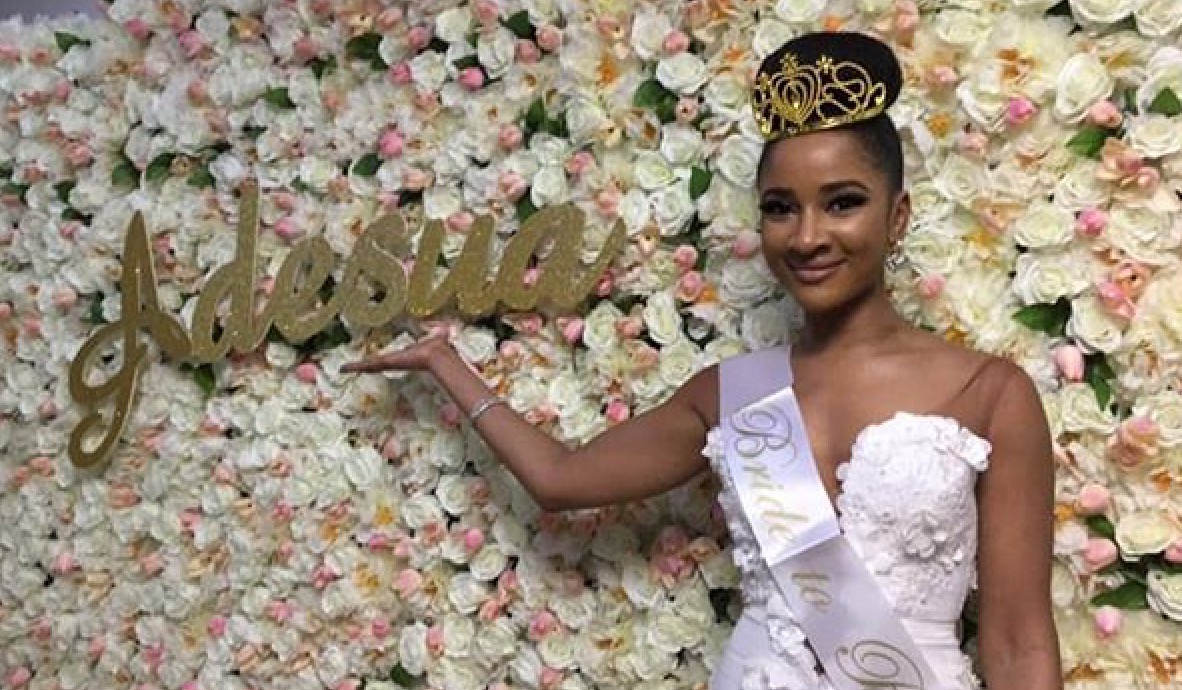 The countdown to the wedding of the year officially began when artiste/producer, Banky Wellington & talented actress, Adesua Etomi announced their surprise engagement.
The couple broke the internet in May, when they revealed they were a couple – many thought it was a movie publicity stunt. Well, it's real and the day they would officially become man and wife draws close.
READ ALSO: CONGRATULATIONS! "The Wedding Party" Stars Banky W & Adesua Etomi are Getting Married
Yesterday, the talented actress posted photos of her bridal shower on Instagram. The bride-to-be looked classy in a simple, yet stunning white gown that accentuated her famous curves.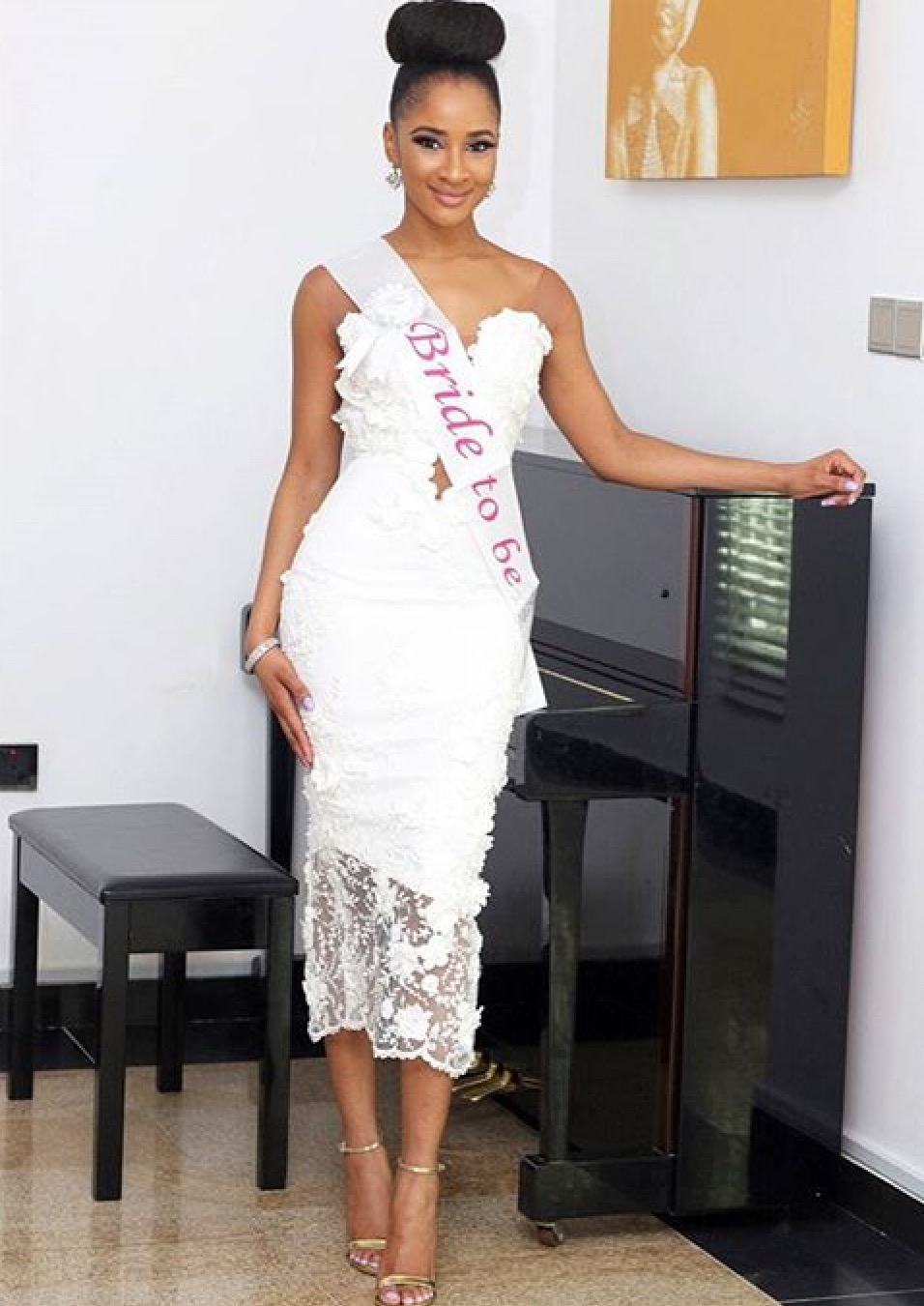 Banky W who was obviously smitten by her Instagram photo told her to cancel the bridal shower and come to his house. Naughty naughty! Banky needs to wait only a few more days to make her officially his.
READ ALSO: Photos: Banky W and Adesua Etomi Look all Shades of Stunning at their Wedding Introduction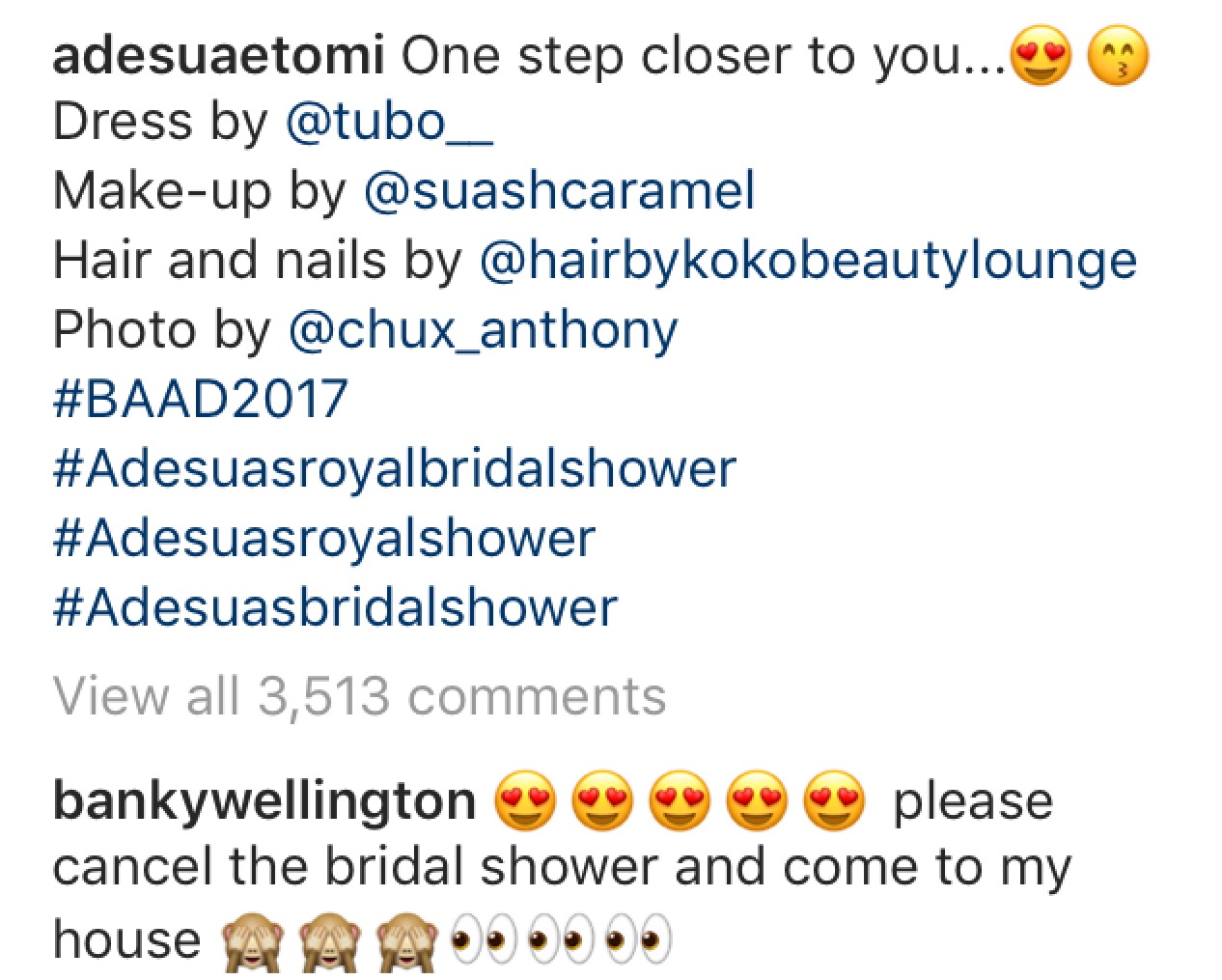 Her celebrity friends, Stephanie Coker, Osas Ajibade, Linda Ejiofor, Chigurl and others turned up for the joyous event and took photos with her. Adesua and her fiance, Banky W, will be getting married on November 19th.
READ ALSO: Banky W Shares Inspirational Story of Secret Battle with Cancer for 10 Years
Enjoy the photos: