So Sad! Nigerian Dad Barred From Visiting His Brain Damaged Son in Hospital… Details
A Nigerian father Lanre Haastrup, who has been prevented from visiting King's College hospital, U.K, where his brain damaged son, Isaiah, is being treated, has failed in a legal bid to overturn the ban.
Isaiah, is on a life support machine, having suffered major brain damage believed to have been caused by oxygen deprivation. His relationship with the hospital deteriorated after medics sought leave to withdraw life support from the infant.
According to Dailymail, Haastrup and his partner, Takesha Thomas, want hospital authorities to continue providing support for their son who was born on February 18.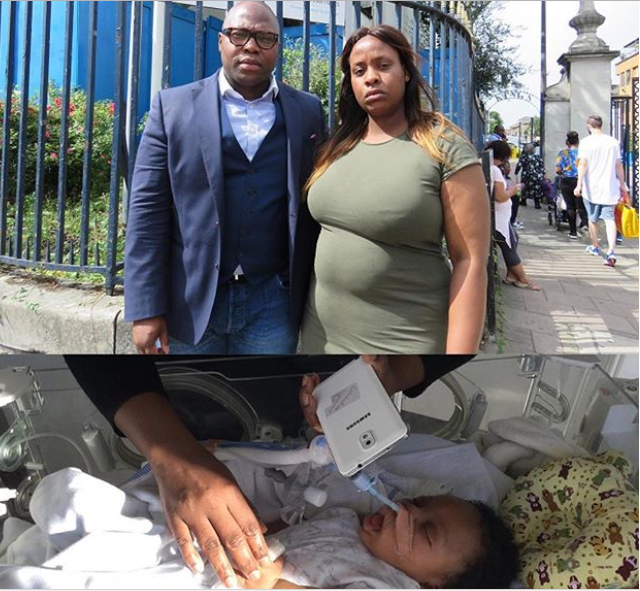 READ ALSO: UPDATE! The Terminally-ill Baby Boy Who Moved The World, Charlie Gard | Parents Fight Final Battle
In a letter to the High Court, the hospital claimed Mr. Haastrup was "verbally abusive," "physically aggressive" and "created significant risk, anxiety and undue stress not only to Trust staff but also to other acutely unwell children."
In a ruling, Mr. Justice Lavender said Mr. Haastrup had 'not addressed (let alone denied) this alleged behaviour in the Claim Form or in his statement."
The Judge concluded Mr. Haastrup had not "demonstrated any arguable error of law" on the part of the hospital and refused his appeal.
READ ALSO: Heart-warming Moment Baby Miraculously Wakes Up From Coma As Doctors Prepare To Turn Off Life-support Machine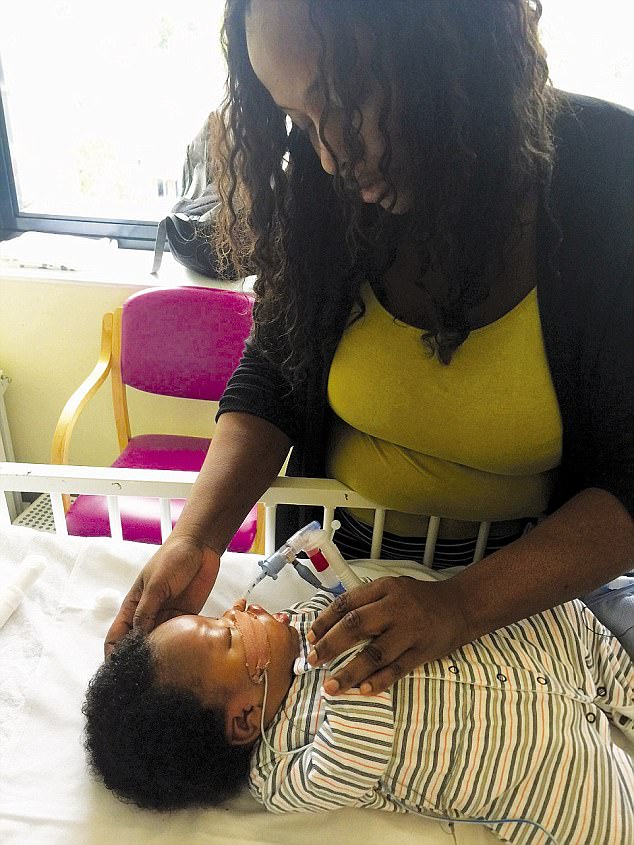 The High Court had previously heard Mr. Haastrup had been banned as a result of an incident at the hospital at a private hearing at the Family Division.
READ ALSO: Heartbreaking: Son Shares Moment His Parents on Life Support Say Goodbye to Each Other
Specialists at the King's College Hospital say giving further intensive care treatment to the seven-month-old is "futile, burdensome and not in his best interests."
Isaiah's mother and father want treatment to continue. Mr. Justice MacDonald is expected to make a ruling on Isaiah's future, following a trial starting on January 15.
He has made an order barring staff caring for Isaiah, whose family home is in Peckham, South-east London, from being identified in media reports.
READ ALSO: AMAZING! Baby Girl With Terminal Disease Makes Miraculous Recovery After Life Support is Turned Off
Barrister Fiona Paterson, who is representing King's College Hospital NHS Foundation Trust, told Mr. Justice MacDonald that Isaiah was born at King's College Hospital on February 18 with a severe brain injury thought to have been caused by a deprivation of oxygen.
READ ALSO: UK Parents Distraught Over Court's Decision to Withdraw Life Support for their Baby Suffering from Rare Genetic Disease
She said he is 'ventilator-dependent' and being cared for in a paediatric intensive care unit. Doctors do not think there are any 'further investigations or forms of treatment' which would benefit him.
In an earlier hearing, Mr. Haastrup claimed:
"There was no violence. Police were simply called by the (hospital staff) for breach of the peace. I am not a saint, but I am not a demon either, as is being portrayed."
Mr. MacDonald said he wanted Isaiah's parents and hospital bosses to mediate in the hope of reaching agreement and avoiding the need for a trial.
Photo credit: Dailymail