Oritsefemi's Wife Gushes Over Him As He Rents Lekki-Ikoyi Billboard to Display Pre-Wedding Photos
https://www.instagram.com/p/BbcJUGDF-kc/?hl=en&taken-by=officialhiptv
Singer Oritsefemi's wife, Nabila was surprised yesterday to find out that her hubby paid for their pre-wedding photos to be displayed on an electronic billboard at the Lekki-Ikoyi toll bridge roundabout.
According to the Nabila, who disclosed alongside the singer in a recent interview that their wedding will be like a concert, she was amazed and happy to see those pictures displayed in public.
READ ALSO: Oritsefemi Shares Story About How He Met His Wife: 'She didn't notice I was observing her'
So, she took to her Snapchat to express her joy writing; "I swear my husband is extra……."
READ ALSO: "My baby mamas are wonderful" -Oritsefemi Reveals, Ahead of His White Wedding
Meanwhile, some Nigerian women mocked the couple over the extravangaza, after Nabila revisited the billboard and shared a video on Insta stories.
Reacting to the harsh comments she supposedly got from them, she wrote on her Snapchat;
*Bitches saying rubbish, what has your man done for you," she asked while laughing.
READ ALSO: Oritsefemi Opens up on Marriage, Baby Mamas and More in New Interview
The couple will be tying the knot in Lagos on November 25th. In a recent interview with HipTV, Nabila disclosed that their wedding will be like a carnival.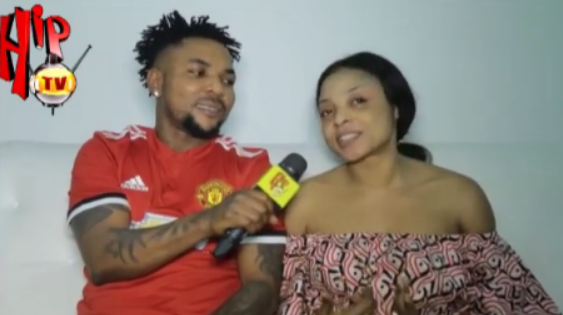 "I think our wedding is going to be a carnival, no.. a concert (laughs). I don't know anymore. When you marry a man of the people, you don't have any option than to just make provision for those people.

So with the help of God, we are capable. I am a very private person. For me, our court wedding was my ideal kind of wedding. Just here.

Few people; friends and family….and that's perfect. Do I have a choice right now? No. My man is the man of the people."
The Delta State-born popular singer, real name Oritsefemi Ekele Malemute, tied the knot with his beau at his home in Lekki, on April 20th at a very private wedding.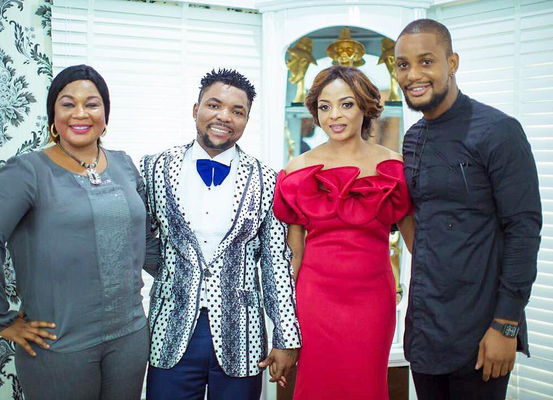 According to several sources, the court registrars came to his house to conduct the low key wedding (
read here
). Nabila, a PR expert, is from Kaduna state.
Photo credit: Instagram