"We have cried together"- Lola Omotayo Celebrates Her 4-Year Marriage to Peter Okoye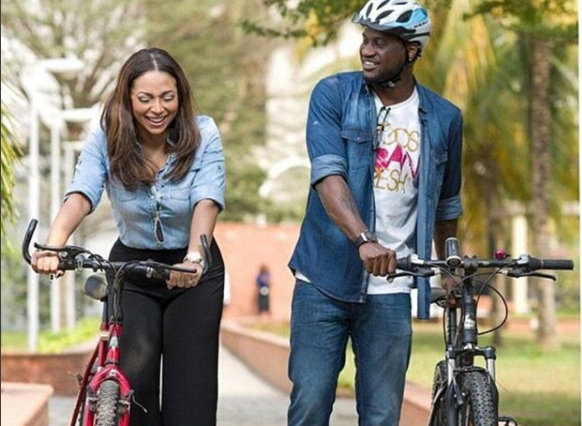 https://www.instagram.com/p/BblpA1WH6W5/?hl=en&taken-by=lolaomotayo_okoye
Delectable wife of Peter Okoye of former PSquare group, Lola Omotayo Okoye penned down a heartfelt post to her husband, as they celebrate their 4th wedding anniversary and 13 years of being together today.
To celebrate their love, Lola, cool mama of two who recounted past moments they shared together, wrote;
READ ALSO: "Young men should learn from him. He treats my mother with utmost respect" – Lola Omotayo's Moving Words to her Dad as he Turns a Year Older Today
"13 years together and today makes it 4 years since we became husband and wife! Phew, what a journey; two beautiful kids later! I have become such a strong woman because of this story of ours. I thank the Almighty God for you in our lives.

You are an amazing father and partner. A good provider and best of all my friend. Peter Okoye you are such a kind and generous man.

It saddens me that most that judge you know not the true person that you are and those that know you are blessed to have you in their lives. Your talent is timeless and your heart is priceless.
READ ALSO: Lola Omotayo Shares Some Words of Advice amid the Psquare Feud | See Details
We have screamed at each other and we have cried together as well, but all in all we have grown to understand one another's strengths and weaknesses and we are now in a good place.

May God guide you in all that you do and may He continue to bless you for us my dearest husband and most importantly may He stand for us when the world is against us.
READ ALSO: Lola Omotayo-Okoye Prays for Childless Women Trying to Conceive as she Shares Throwback Photo from her First pregnancy
Happy anniversary @peterpsquare????????????????????????✔✔✔????????????????????????????????????????????????????????‍????‍????‍????????‍????‍????‍????????‍????‍????‍????☝️☝️????????????????????????♥️♥️????????????????#MrP#papacameronandaliona#november17#anniversary#team#friendship#coolitdown#ForMyHead????????????????#pclassicfamily#blessed#Godsgotus#4years#theokoyes."
Let's tell you few things about Lola, full name is Titilola Loretta Omotayo. She is a Nigerian but of Russian descent. Her father is a Nigerian while her mother is a Russian.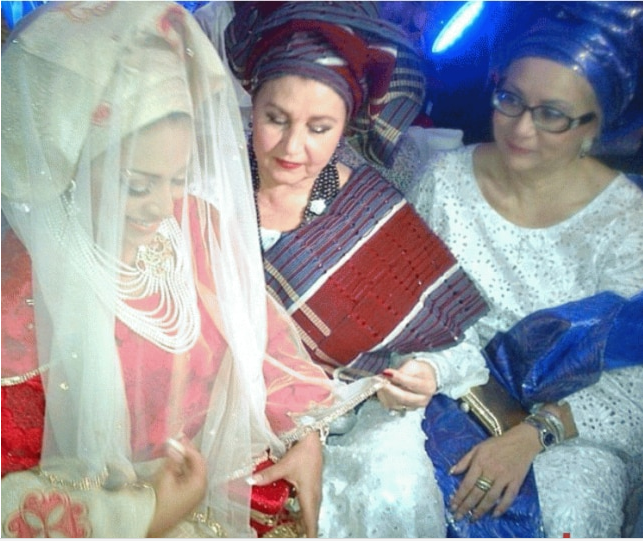 It was reported that Lola met Peter at a show organized by British America Tobacco in Enugu. The company Lola was working for had British America Tobacco as a client.
According to Lola, they hit it off immediately but she refused to give her phone number to him because she wanted him to chase her. Well, he did and the rest they say is history.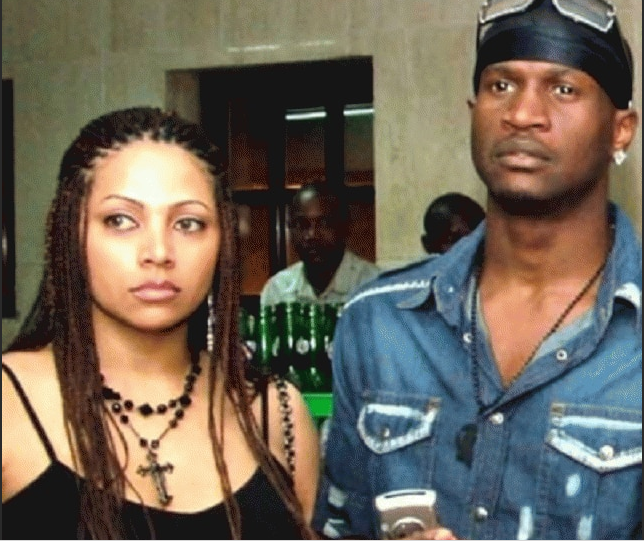 Lola and Peter welcomed a baby boy in 2008. The couple who weren't married at this time named their child Cameron. In 2013 they had their second child and daughter, Aliona.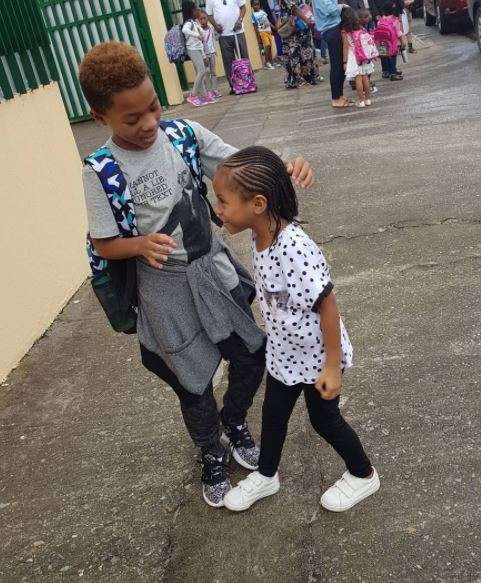 On November 17, 2013, Lola finally became Mrs. Okoye, as she got married to Peter at an elaborate event which was held in Lagos.
The wedding had A-list celebrities like Kate Henshaw, Genevieve Nnaji, Rukky Sanda, Folorunsho Alakija, May D, Toke Makinwa, Dr. Sid, Don Jazzy, Karen Igho, Emmanuel Adebayor and a host of others.
Mrs Okoye once revealed that she was once a victim of child molestation in the hands of a Catholic Priest. Lola made this revelation while she was addressing young ladies at the Kinabuti Dare2Dream event.
She told the girls that while she was in high school, she was molested by a Catholic priest, but couldn't tell anyone because she thought no one was going to believe her.
Happy anniversary to the amazing couple!
Photo credit: Instagram