From Banana Seller to PhD Holder: Inspiring Story of Nigerian Woman Who Rose Above Her Past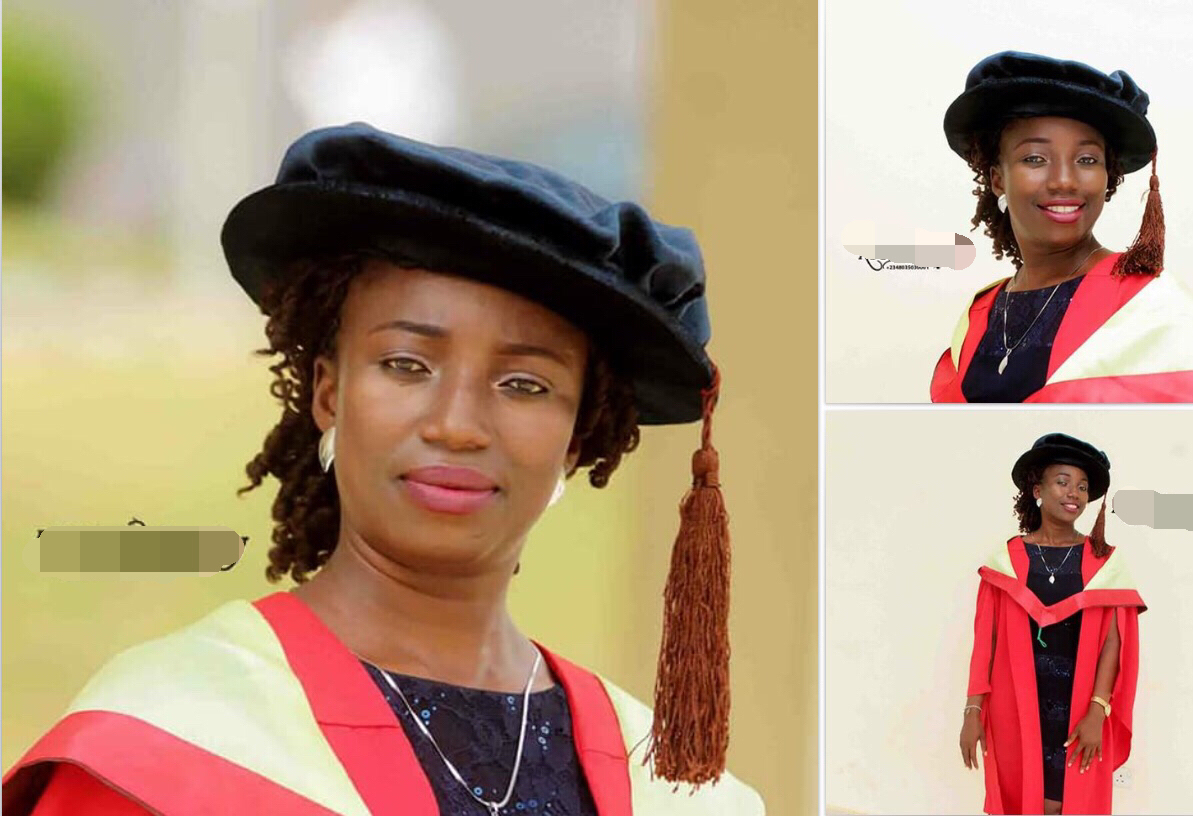 Olaide Wangai
Sometimes, we as women need to read stories of one another to draw strength and encouragement. We came across this inspiring story on Facebook as told by Dr. Onyima Blessing Nonye and we just had to share it.
Dr. Onyima just got conferred with her PhD from the University of Ibadan, one of the premier universities in Nigeria and Africa.

She recounted how she used to sell bananas on the streets and was knocked down by a hit a run driver. That incident changed her life for the better as her uncles took up her education and she is now a lecturer and a PhD holder.
She implored on relatives to care for the orphans, fatherless and motherless in their families.
Read what she wrote: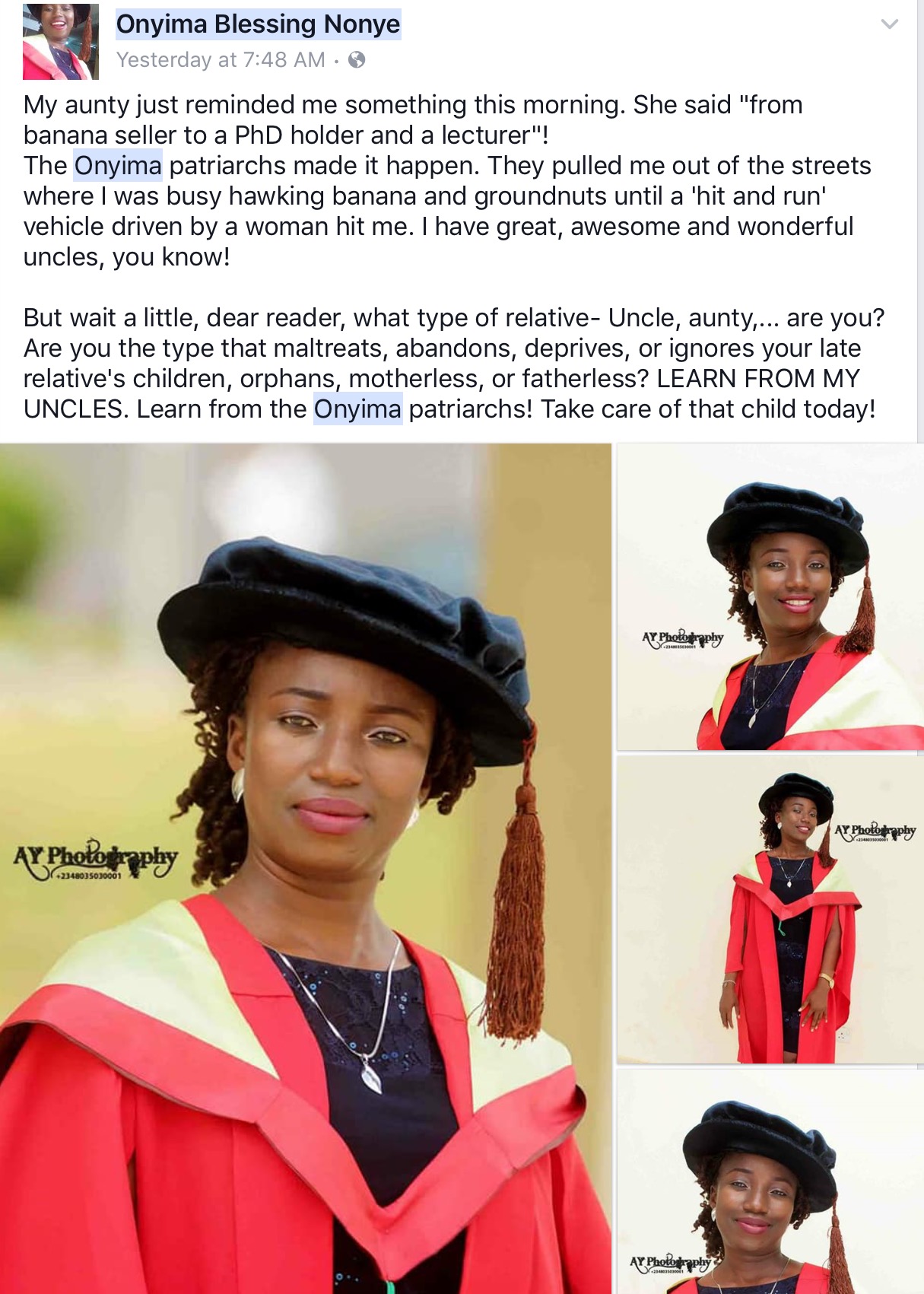 "My aunty just reminded me something this morning. She said "from banana seller to a PhD holder and a lecturer"!

The Onyima patriarchs made it happen. They pulled me out of the streets where I was busy hawking banana and groundnuts until a 'hit and run' vehicle driven by a woman hit me.

I have great, awesome and wonderful uncles, you know!

But wait a little, dear reader, what type of relative- Uncle, aunty,… are you? Are you the type that maltreats, abandons, deprives, or ignores your late relative's children, orphans, motherless, or fatherless?

LEARN FROM MY UNCLES. Learn from the Onyima patriarchs! Take care of that child today!"
No matter where we are coming from, no matter how ugly our past was, we all have the ability to overcome and excel, if we are willing to.
Are you inspired? You too can change your story!