Photos: Maid, 13, Whose Madam Locks Indoors and Travels Outside Nigeria for Weeks Rescued by Police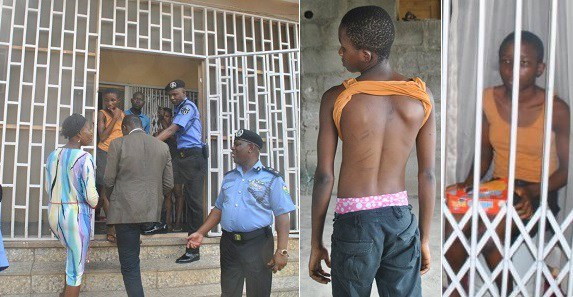 Imohimi Edgal, the Lagos State Commissioner of Police, on Wednesday, 22nd of November, led operatives of the command in a rescue mission of one 13-year-old housemaid identified as Nkechi Oseh.
According to reports online, Mr Edgal stormed the residence at No. 30 Adeniran Ajao Estate Anthony, after he got an information from a reliable source that Nkechi's employer, one Ms Betty Ifeoma, was in the habit of locking her up for weeks anytime she is travelling within or out of the country leaving her with only two (2) packets of cabin biscuit.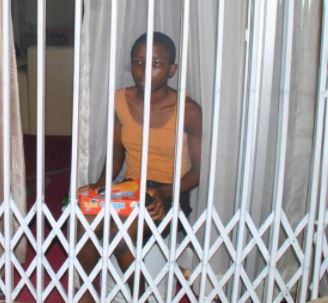 READ ALSO: Child Abuse? Mum Locks Kids at Home & Leaves for Work With the Keys Every Day
After she was rescued, Nkechi who was looking pale and malnourished, said she is an orphan.
She said whenever her boss, a staff of NNPC Lagos state office, travels and locks her in, she resorts to drinking water from the toilet whenever she is thirsty.
It was observed that Nkechi had been subjected to series of domestic attacks as scars were seen all over her body. She told Edgal that she has been locked up four different times, since her uncle brought her from Igboju in Delta state.
READ ALSO: Tough Love Or Child Abuse? Mum Forces Son To Kneel Down Naked In Freezing Street As Punishment For Fighting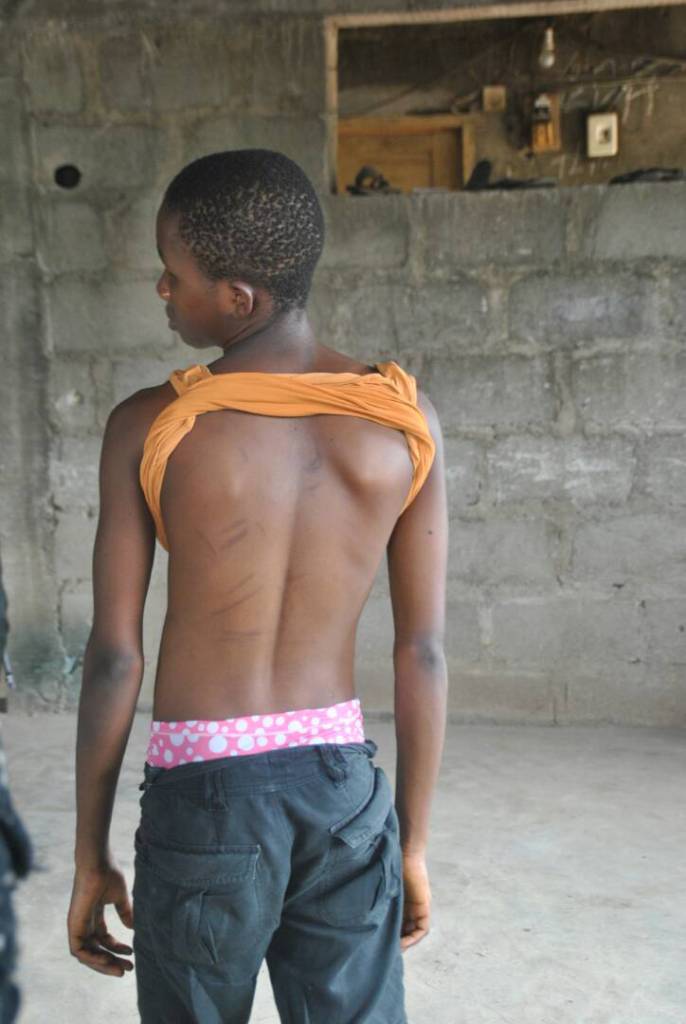 READ ALSO: Nigerian Woman Who Has Adopted Housemaid As Daughter Tells Their Story | Photos
According to her, she has been locked up at four different times since her uncle brought her from Igboju in Delta state.
"I have been locked up for two weeks, one-week, three-weeks when she traveled to London and since she traveled on Saturday I have been crying before God helped me today."
READ ALSO: Child Abuse: Woman Bathes Maid With Hot Water
READ ALSO: See What Boss Allegedly Did to 13-Year-Old Housemaid in Lagos
During the rescue operation, empty packet of biscuits and a container of eaten food which was passed through the burglary proof for Nkechi to eat was discovered on the floor.
Interestingly, Nkechi is currently under the care of the child protection unit of the Ministry of Youth and Social Development Lagos State.
The Commissioner of Police has vowed to get to the bottom of the matter.
Such wickedness!