See the Hilarious Way a Nigerian Woman Celebrated Her Parents' 34th Wedding Anniversary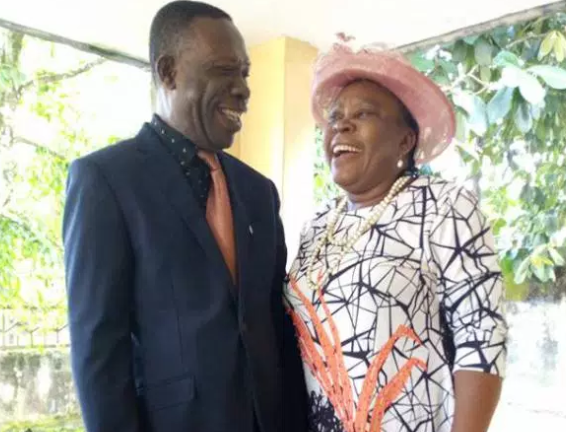 Wishing your parents a happy wedding anniversary is more than crafting a message that captures their love.
A proud and excited daughter, Eketi Edima Ette, took to social media yesterday to celebrate her parent's 34th wedding anniversary with lovely photos – showing their public display of affection.
READ ALSO: This Photo Captures Intimacy in 29-Year Marriage of Pastor Joseph & Rosemomd Eastwood
Below is what she wrote on Facebook as she shared their pictures;
"These two….My parents…. I don't chook my mouth in their matter anymore.

If I hear 'pim', I say, "Abeg o ! Don't tell me. Before you people will use me to settle your quarrel."

And so it came to pass…. 26th of November makes it 34 years together. (They said I should start counting from their white wedding. Okay o).
READ ALSO: Marriage Goals! Elderly Nigerian Couple Celebrate Joint Birthday & 62nd Wedding Anniversary (Photos & Video)
Happy anniversary to you, Val and Babe. I love you both like kilode. Wishing you 34 more years of love, friendship and your unique wahala.

P/S

I'm glad y'all too old to make more babies. Otherwise….all this kissery since morning….I'd be really worried.

Still, I'm watching y'all."
READ ALSO: "You make my body & soul catch fire" Laurie & Feb Idahosa's Passionate Messages on 15th Wedding Anniversary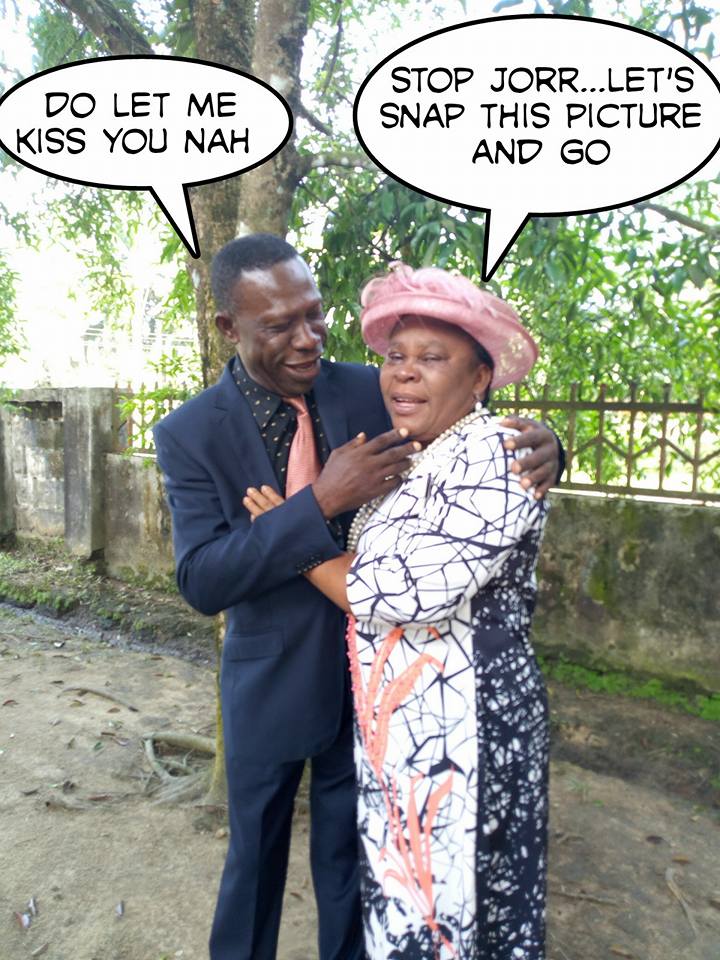 READ ALSO: Nigerian Interracial Couple Celebrate 50th Wedding Anniversary in Grand Style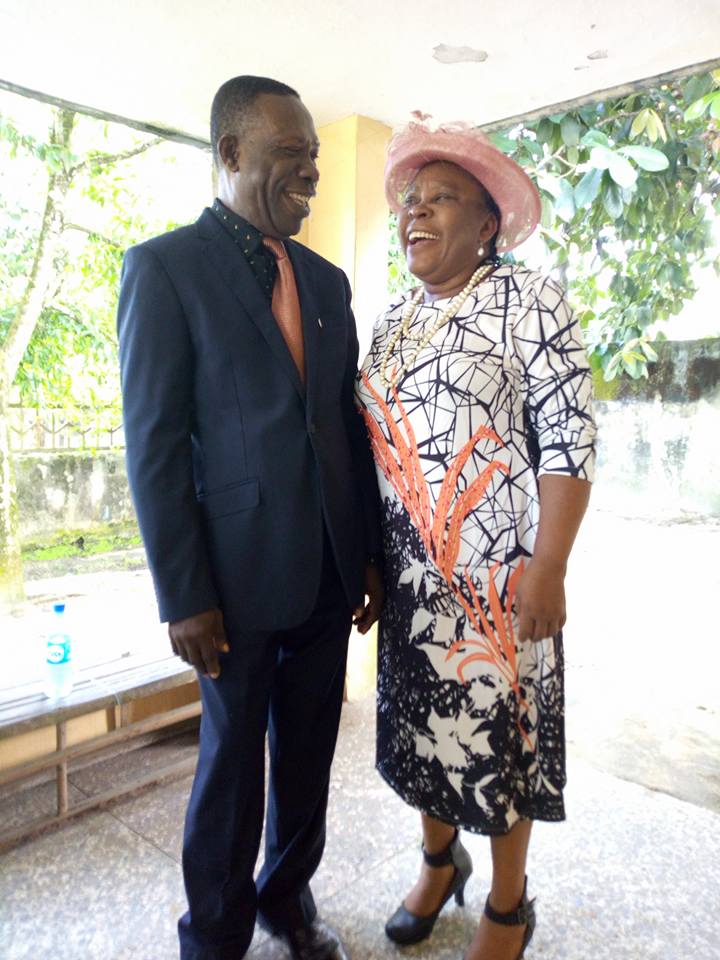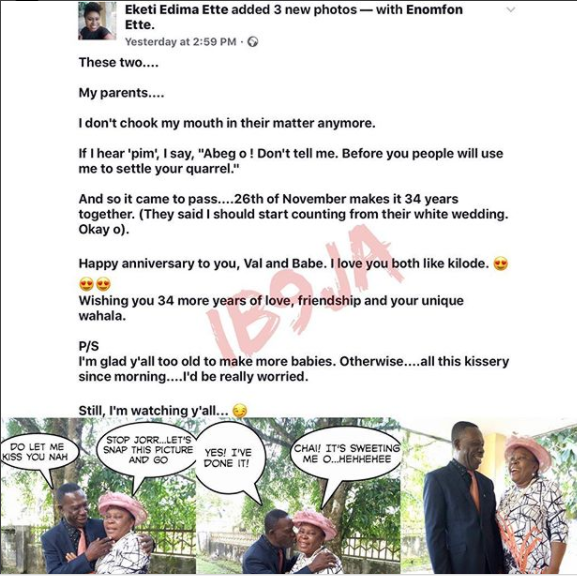 How sweet of her!
Love is such a beautiful thing!!!
Photo credit: Facebook