True Love! Woman Shares Inspirational Story of Her Parents' 47-Year Marriage & Battle With Cancer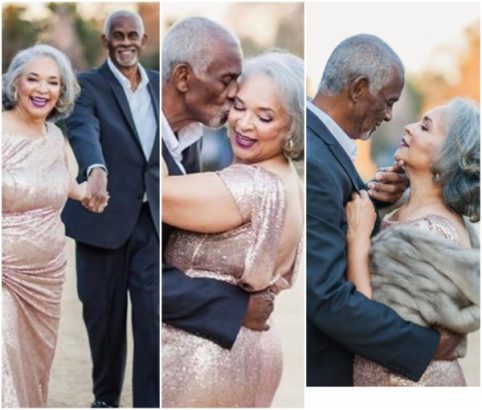 https://www.instagram.com/p/BcI2dU7hCsk/?hl=en&taken-by=imagesbyamberr
Penning down her thoughts about her dream marriage, American photographer, Amber Robinson shared photos and a story about her happy parents who have been married for 47 years and have triumphed over cancer twice.
In an inspirational post, the proud daughter wrote…
"I never dreamed of my wedding… only dreamed of a beautiful marriage." In this wonderful creative industry that I worked in, I focus so much on providing couple hours with a day of beautiful photography.

To be honest, rarely do I stop to think about the day, weeks, months or years that follow a wedding day. So today I share with you what those years after can look like when true love exists.

These are my parents: married for 47 years, they have triumphed over cancer…twice.
READ ALSO: See the Hilarious Way a Nigerian Woman Celebrated Her Parents' 34th Wedding Anniversary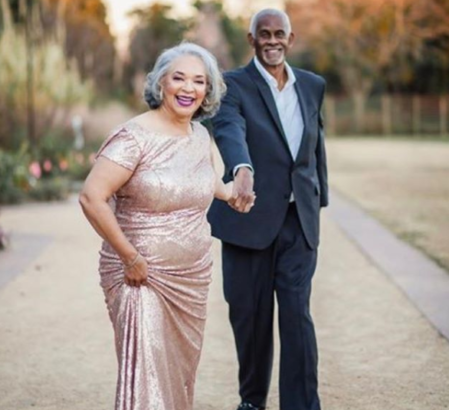 READ ALSO: We Could Learn from the Way This Couple Handled Their Child's Mistake
They have raised two successful daughters. They have been poor together and rich together. They have fed, sheltered, and advised countless lost souls. They love with out expectation and give freely, whatever it is they have to offer.


I am SO proud to call them Mom and Dad. They are the epitome of where I strive to be in my own marriage and a constant reminder that a wedding is only a day, but a marriage is forever.

READ ALSO: Italy-Based Nigerian Man Gets His Parents Locked Up In Police Cell | See Reason
If you are one of the millions in love, or maybe one of the millions of broken-hearted that need a visual reminder that love always endures.

I would love for you to share this as a way of letting my mom and dad know, they are an inspiration to anyone who wants, believes, or is in love."

READ ALSO: Actor OC Ukeje Opens up on How He Handles His Long Distance Marriage
Photo credit: Instagram