'Distraught' Mom Eucharia Anunobi Shares Photo of Son's Corpse With Heartbreaking Message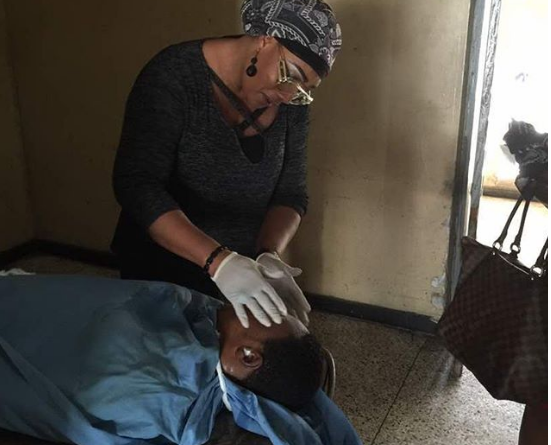 https://www.instagram.com/p/BcZJcCVHLfF/?hl=en&taken-by=euchariaanunobi
Veteran Nollywood actress-turned evangelist, Eucharia Anunobi, who lost her son, Raymond, to sickle cell anaemia in August this year, has penned down a heartbreaking post about how she misses him.
Eucharia, who is still trying to come to terms with the loss of her only child, shared the photo below with his corpse and wrote;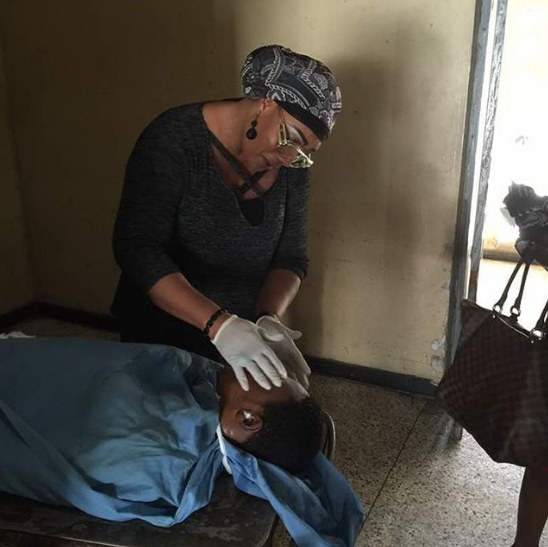 READ ALSO: WATCH: Eucharia Anunobi's Touching Last Words to Late Son, Raymond
"22nd August 2017 was the day God's precious child and son , the amazing blessing God blessed me with, that made me to be a mother , traveled out of this earth.

5th September 2017 was the day his fleshly remains was committed to mother earth. 5th December 2017 was the day it cumulated three months of my mourning him, for the purposes of observing rites of culture / tradition.

Raymond Joshua Chimaobi Chimnonso Ekwu, your mummy is absolutely distraught without you still. Our home is so silent now without you. Every time I still peep into your room to see if you're there.
READ ALSO: "He was my best Friend" Grief-Stricken Eucharia Anunobi Recalls Memories of Late Son, Raymond Ekwu
When I drive back home, I long to see your smiling face radiating that joy of seeing me back. Cooking has lost it's joy, because you're not there to ask all those questions: mummy what are you cooking now? What's that ? Why do you put that? Mummy please can I stir the contents of what you're cooking? Can I get a piece of meat?

No more will I hear you say: mummy my sleep mode is not activated yet, when I say: Chimnonso go to sleep right now! No one to ask me: mummy how come am getting pimples on my face and you don't have? And I have to answer: Joshua, you're in your puberty years and becoming a young man? Aaaaah my son, my baby, the most considerate child, my six feet four inches ( 6ft , 4 inches tall ) adorable giant, I miss you oooooooo .
READ ALSO: Single Mom & Evangelist, Eucharia Anunobi Advices On Sex, Marriage and Having Kids
Be that as it may, I want to use this medium to wholeheartedly appreciate God, the eternal rock of ages, the all knowing emperor of the universe, the pillar of my life, for it all. THE GREAT I AM THAT I AM, I THANK YOU, I BLESS YOU, I HONOUR YOU, I GLORIFY YOU LORD – 1 Thessalonians 5 : 18."
May God continue to strengthen and comfort you and may his gentle soul continue rest in perfect peace!
Photo credit: Instagram