Mary Njoku Pens Emotional Note to Her Husband as He Turns 37: 'I feel so proud to call you my hubby'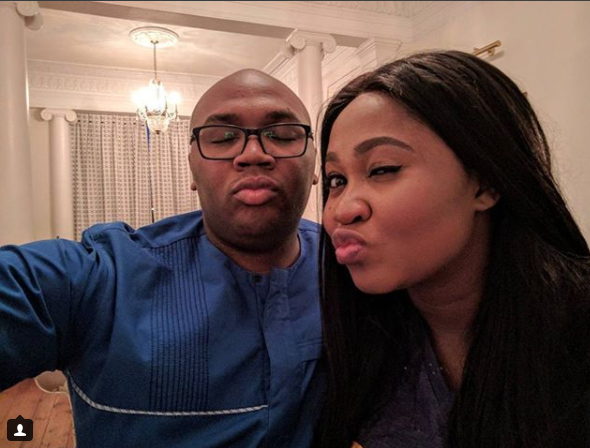 https://www.instagram.com/p/BckoI8OFe_b/?hl=en&taken-by=maryremmynjoku
Beautiful Nollywood actress and producer, Mary Remmy -Njoku took to Instagram to pay a sweet tribute to her husband Jason Njoku, who is the co-founder and CEO of Iroko TV.
The mother of three wrote;
"Happy 37th Birthday to the best husband in the world. @jasonnjoku I feel so proud to call you my husband. The only person I can always count on, to be real.

Though We have our ups and downs but whenever we are apart, I still get an empty feeling, deep inside my heart. We have stood test of time, walked the narrow road, and at the end of every day, it's still You I want to hold.
READ ALSO: Iroko TV Bosses, Jason and Mary Njoku Welcome Third Child
When I say I love you more, I do not mean I love you more than you love me. I mean I love you more than the bad days ahead of us, more than any fight we will ever have.

I love you more than any obstacle that could try and come between us. I can't thank you enough for all the things you have done for me.
READ ALSO: This Interview With Comedian Senator and Wife, Kemen, Will Make You Believe In Marriage Again
The only thing better than have you as a husband is my kids having you as a Daddy. Being your wife is still the best damn decision I have ever made.

You will always be my forever. Happy 37th Birthday my #kingkong #njokuclan #Irokotv #roktv."
READ ALSO: Pastor David Adeoye Appreciates Wife Sumbo on Her Birthday: "You brought Love into my life"
Photo credit: Instagram