Dear MIMsters: I Want To Cut Him Off For Life? Am I Taking Things Too Far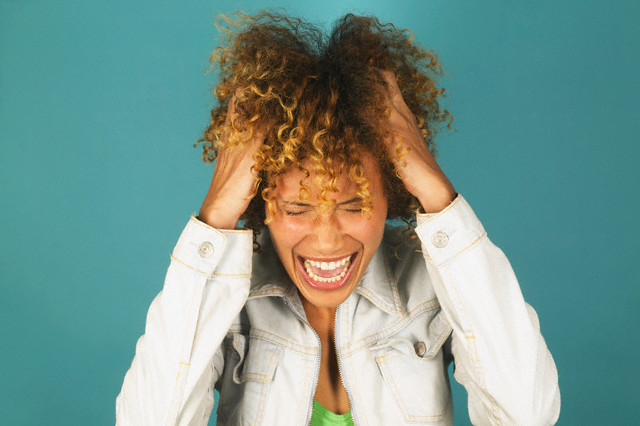 Am I taking this too far?
I met this guy early this year and loved him. He was like all I ever wanted. He disvirgined me.
We were very close and went through a lot together. He stood by me when I went through a lot and I for him. I am gifted and got revelations that he is my husband. I've also received a prophecy that proves me right.
A few months back, we started having issues. It was mostly his fault. We prayed about it and all but it didn't stop. He was finding it hard to be committed to me, he wanted to be and tried but it wasn't working, so we took a break for a month.
READ ALSO:Dear MIMsters: Did I Make A Mistake Ending This Relationship Or Did I Dodge A Bullet?
After the break, we discussed and it seemed the best thing was to break up. We decided to remain good friends since we couldn't hate each other or stay away from each other. On that last day, we had sex.
It's been a week and some days since then. I was treated of a certain infection long before I met him. After the last sex, I noticed something and asked if he had been with another woman and he said no (he is honest to a fault). I told him how I was feeling and we concluded that maybe it was discomfort since it had been months since I had any penetration.
I did a test today and the results showed that it was my previous infection which I didn't treat well that was back. I quickly called him to let him know so he could treat himself, only for him to tell me he noticed something was wrong with him 3 days ago and he'd already bought drugs to treat himself.
READ ALSO:Dear MIMsters: I Fell in Love with Emeka but I'm Currently Dating Chike
I am so mad and disappointed. How could he figure out something like that and refused to inform me? What if I hadn't gone for a test? Assuming the infection was from him to me, so he wouldn't tell me? He would just go treat himself. He apologized but I'm done. I want to cut him off from my life. Am I taking things too far?