Do Boys Suffer More Sexual Molestation Than Girls?… Akingbola Ojo Shares His Thoughts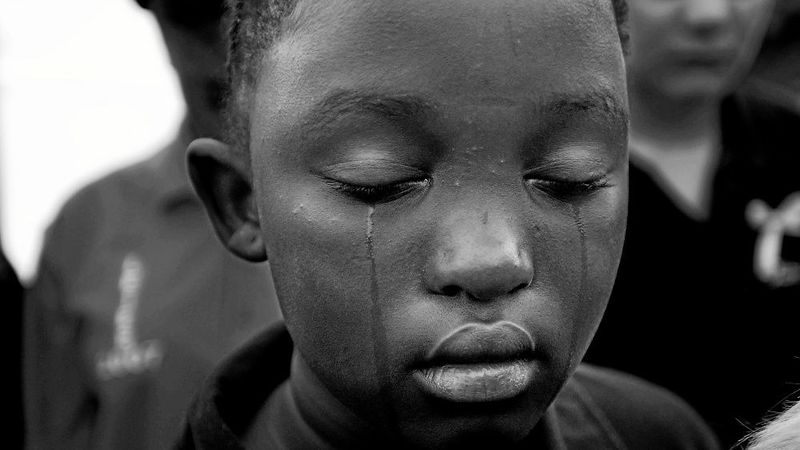 A Nigerian man who goes by the name @Akingbola_Ojo on Twitter, took to the platform to disclose how boys suffer more sexual molestation than girls.
Akingbola's claim came after he sat for a neighborhood gist, about a 12-year-old girl who moved in with her 27-year-old boyfriend when her parents traveled.
Here are his tweets;
"So yesterday evening, I misplaced my house keys. So I had to do the unusual, By sitting with my neighbour, her children and Hussain to listen to the area gist. So there was this 12-year-old girl who moved into her 27-year-old boyfriend's house the day her parents traveled.
READ ALSO: Mike Tyson Opens Up About His Horrific Childhood Sexual Abuse
They were full of curses for the innocent young girl, while I and Hussain had to start explaining to them that it was rape, that the guy must be jailed for taking advantage of a minor and of course the guy has been arrested.

So, mommy Dorcas started the stories of how much she "disciplines", "trains", "harasses" etc her 5 daughters so they don't end up being preys to these predators. Suddenly I and Hussain realized that she never talked about her little cute boy Emma. So we asked "what of Emma?"
She said "aw Emma." She hadn't finished when I and Hussain screamed Emma should be equally protected. Boys are way more sexually violated than girls, the reason why girls violation is louder is because of the sociocultural and medical dangers associated.

She and her daughters screamed "wetin!!!" We responded that the number of boys sexually violated are probably higher than the boys who were never violated.

Still in the heat of the argument, Hussain told his story. A neighbour who would cook sumptuous meals and lure him at a tender age of 9 years. The woman would call him "my love", "my sweetheart" etc. He stopped eating at home of course because my guy don bele full.
So they would "play" all sorts of "games" on each other's naked body. Their games continued until he was in his mid teens, when his mom started watching his movements. When the mother thought she had enough inclination towards what was going on, she reported to his dad.

As we all say, common, "it's not possible". But the mother persisted so the dad had to investigate, So the dad obliged and started watching his boy. So a faithful day, "my sweetheart, my husband come let me give you something" of course my friend knew what it was so he followed.
Immediately the mom informed the dad and the man barged into the woman's apartment, lo and behold, his teenage son and the neighbour on the bed naked. It became a huge scene, the boy was beaten "blue black" in his words.

At this point, mommy Dorcas and her daughter were listening with rapt attention. The next question was "what happened to the woman?" Well nothing really, they all had to move out and go in different directions. Police was not involved, NGOs etc, nothing.
Hussain said to us, "you see the difference. I had to learn how to overcome the psychological effect by myself, through the help of my father who later understood I was young and innocent. I could not socialize with the female gender for a while."

"Even now, when I remember, I still feel the beating I got that day and the way our neighbours stared at me like I am a beast" I told him "you were lucky to have been caught. Most of us were never caught. When I told my story to some people, d said it's not true, it can't b true"

"So we had to heal on our own, nobody thinks it's real, particularly if it was a family member." Pls protect your boys from these predators who dance around them singing "my husband etc" the way u protect your daughters from predators who call them "harmless" pet names.

In addition, you can't be walking around naked in the presence of you sons or little brothers in the name of family. We are boys, we are charged by our 5 senses not love, not romance. Age doesn't draw the boundary… God bless."