Mum of Five, Akothee, Appreciates Her Elderly Baby Daddy With the Kindest Words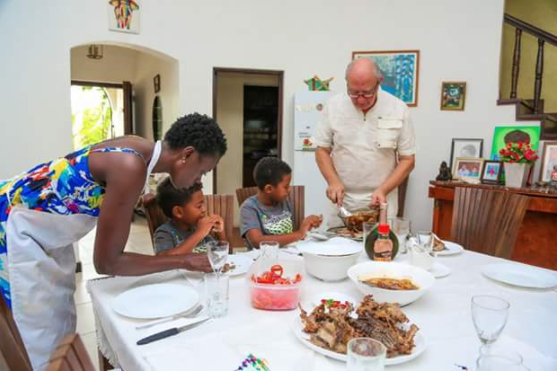 Kenyan singer and successful businesswoman who has five children from three different men, Akothee showers praises on one of her baby daddies for not reneging on his responsibilities like some other men would.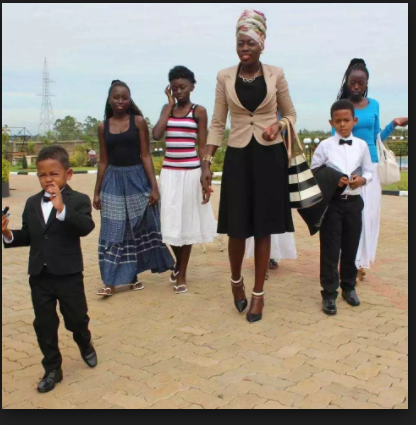 According to the mother of five, while men of her baby daddy's age are still found in clubs, changing women like clothes, he took up the responsibility to give their children fatherly love.
Taking to her social media page to share photos of the sweet family moment, the single mom wrote;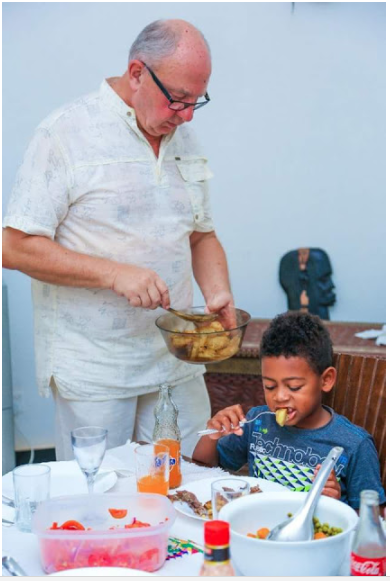 READ ALSO: Nigerian Single Mom of 4 Finds Love Again, Son Walks Her Down The Aisle
"Otiyanani to pod nyale , while men at your age be jumping in clubs  and changing women like clothes and painting tables black to fulfill their selfish being, you are here to give our children warmth, fatherly love and fulfillment.

Thank you sooo much papa Oyoo Mpenzi Yangu, hata huyu nitazaa nikuletee France umpe passport ya ufaransa awe anasafiri na nyinyi,  mimi na nellyoaks tukipagawa mziki, tikiti ya ndege nellyoaks atanunulia toto yake anazo za kututosha sisi na no. 6 ! Hawa weko we ngangana nao"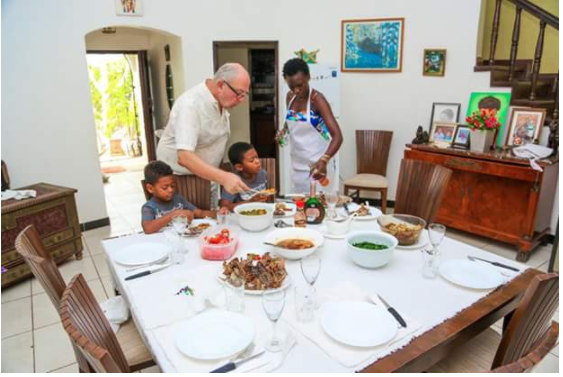 READ ALSO: Fashion Mogul Toyin Lawani Says Single Moms Should be Worshipped | Do you Agree?
Earlier this year, the wealthy singer and a 2-time divorcee posted a video where she talks candidly to her Instagram followers that she's dying of loneliness and desperately needs a husband who can assist her with most things (read here).
According to Tuko.co.ke, Akothee's story has been in the public domain for a while and among the things that define her is the fact that she is a mother of five children from three different men, two of whom are Europeans. The mother of five has been unashamedly vocal about her experiences.
In January 2015, Akothee opened up like never before. She revealed how, at a tender age, she got married and had three children.
Her husband was, however, violent and careless, and their relationship had to end. Her life was plunged into agony as she struggled to feed her kids. She would later become a taxi driver.
She met a Mzungu (white) guy whom she fell in love with and she conceived. When she was nine months pregnant, the Swiss citizen dumped her and sent her back to Kenya from Switzerland, giving her KSh1 million for maintenance.
She once again became a taxi driver after delivering her fourth child and had to work despite being a lactating mother.
She then met a French man visiting Kenya and once again she fell in love after he seemed concerned about her state. With this new guy, she had her fifth child.
Among the three men, Akothee revealed that the father of her last born was the most understanding of all. She said that she gradually started building her empire from the money she got from her second and third men, and this explains why today she is ranked among the richest artistes in Kenya.
READ ALSO: 22 Year Old Single Mom of Five Defends Herself as Critics Question Why She Has So Many Kids
But what was the singer's experience with step-fathers and her kids?
Akothee says that she will never allow a step-father lay a hand on her kids because she understands the disconnect between them and the children they have not sired.
She argues that step-fathers and step-mothers always have attitudes towards step-children and this is why they will always want to hurt them," according to Tuko.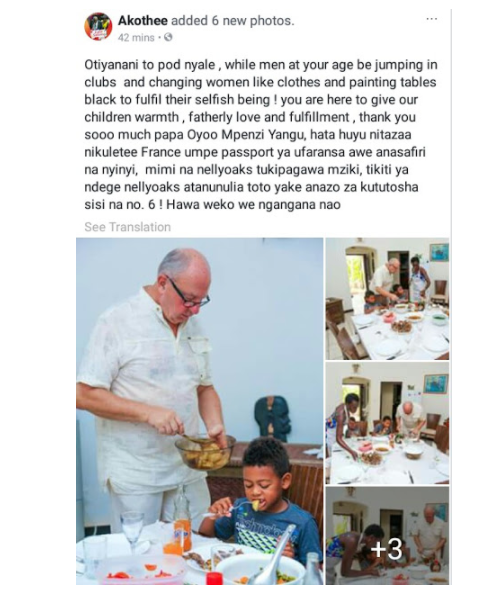 Photo credit: Facebook