Woman Welcomes Baby Boy After 19 Years of Marriage | SEE PHOTOS
The saying that "Delay is not Denial" holds true for Chichi Arinze Ozeigbe who finally welcomed a baby after being married for 19 years.
Ozeigbe welcomed a bouncing baby boy. Just in case anyone is in doubt that she was truly pregnant as unverified baby news of women advanced in age has become so common these days, Chichi has cleared that doubt by posting pictures of her bare baby bump.
Congratulations to her and husband.
See photos below…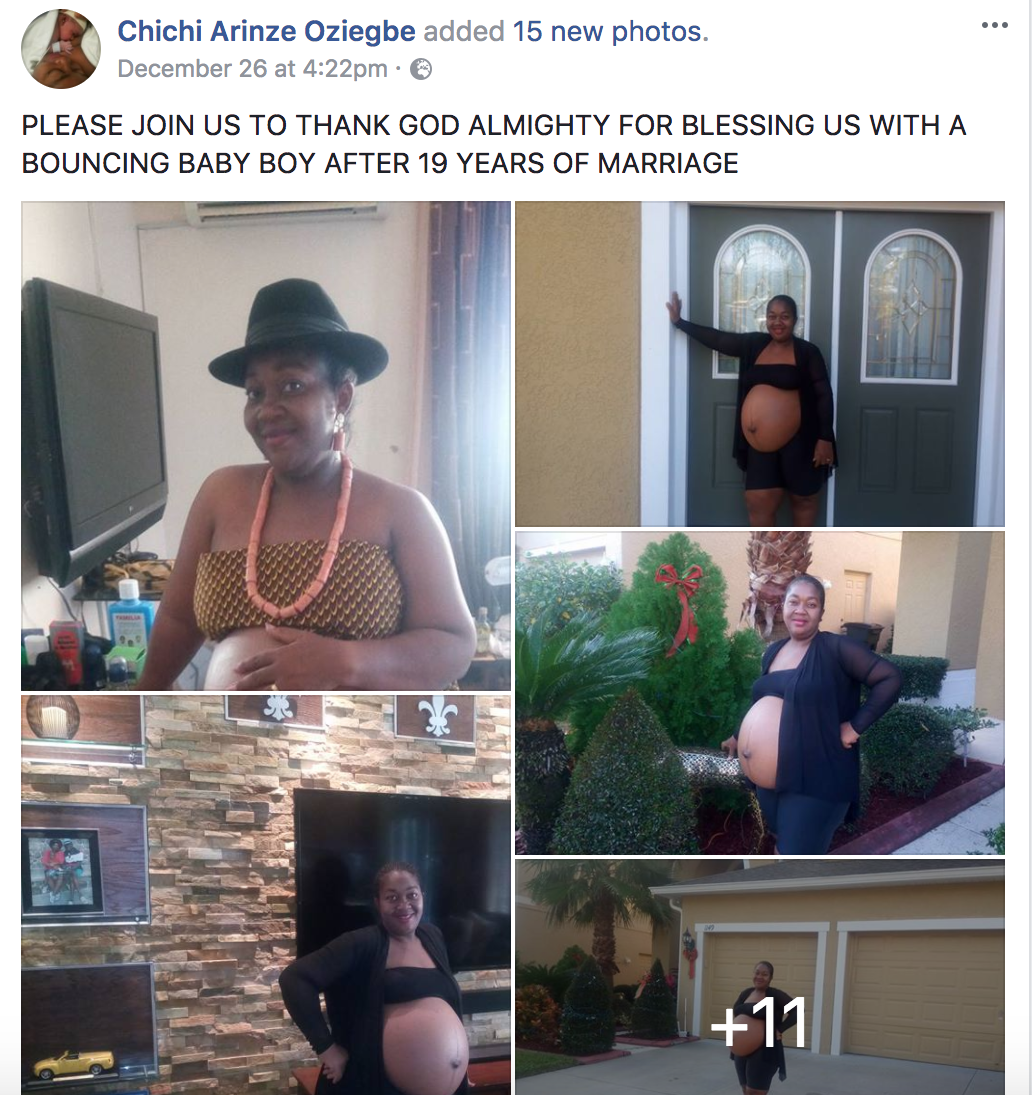 READ ALSO: 'We are having a baby…' Khloe Kardashian Finally Shares Her Good News | See Photos
READ ALSO: #TestimonyOverload! 56-Year-Old Woman Who Got Married for the 1st Time in 2014 Welcomes a Baby Boy