HILARIOUS! TV Personality Ebuka Obi Reveals Nanny's Influence on His 1-Year-Old Daughter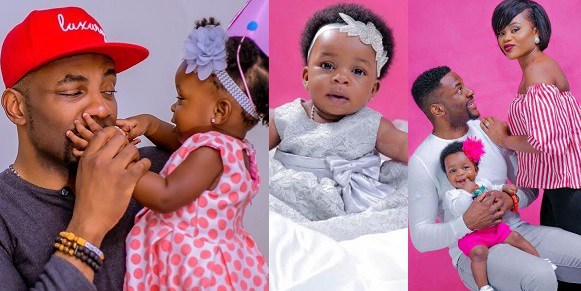 Clearly, Ebuka Obi -Uchendu's little daughter is a true Nigerian child!
The Award-winning broadcaster, lawyer and proud father of one, took to social media to humorously reveal how his daughter screams the words, "Up nepa", but still hasn't said the word, "Mummy" yet.
The media personality, however, credited his daughter's nanny for learning those words.
READ ALSO: Daddy Duties Has Officially Started! Ebuka Obi-Uchendu Takes Paternity Leave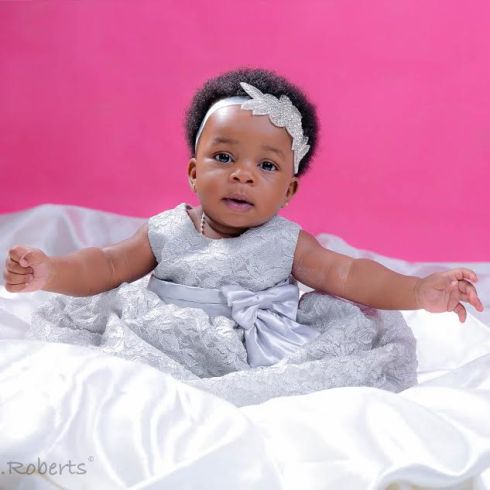 He wrote on Twitter, "My daughter says 'Up NEPA' when she hasn't even said 'mummy' yet… Nanny Lingo always wins. She says 'Daddy' though"
READ ALSO: Nigerian Dad Confronts Pervert for Sexualising His Baby Daughter: 'Will protect my kids with my life'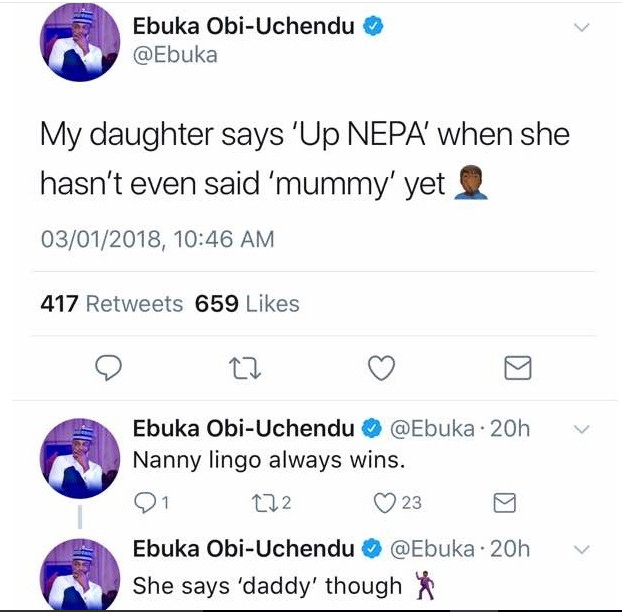 READ ALSO: 'I didn't want any distractions' – Ebuka Obi-Uchendu Talks Keeping His Relationship From the Spotlight Prior to Engagement
Uchendu, and his wife, Cynthia Obi-Uchendu, who got married on February, 6th 2016 in a lavish ceremony, welcomed their baby girl on Wednesday, November 9, 2016.
Photo credit: Instagram