Young Nigerian Mother, Salima Lawal Jailed for Attempting to Sell her Twin Babies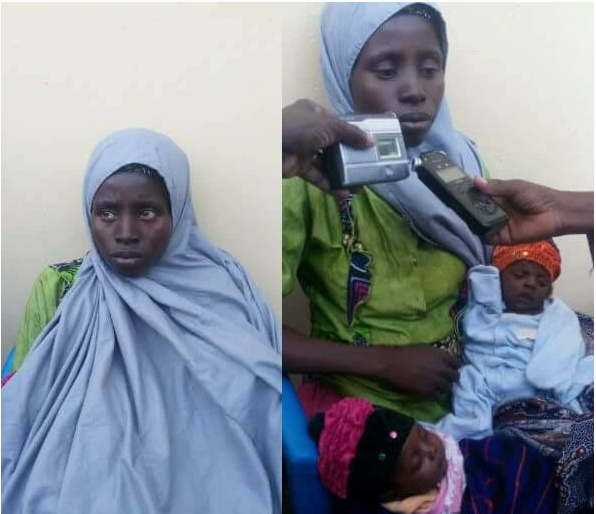 30-year-old woman, Salima Lawal who was arrested for attempting to sell her 32-day-old set of twins  for N350, 000 has been sentenced to 10 months in jail.
According to News Agency of Nigeria, Lawal was arrested by the men of the Katsina state police command in December last year for allegedly attempting to sell her two month twin baby girls.
The court, however, gave the convict, a resident of Marabar kankara town in the Malumfashi Local Government Area of the state, an option of N10,000 fine.
READ ALSO: Shocking! Woman Allegedly Sells 2-Year-Old Daughter In Lagos
In his judgment on Wednesday evening, the presiding magistrate, Nuradeen El-Laden, explained that he gave Lawal a light sentence in view of the health of the twins and that of the mother herself.
He noted that a woman attempting to sell her children might have been battling abject poverty.
El-Laden noted that the convict and her babies had spent a number of days in the prison custody, adding that Lawal had shown remorse for her action.
READ ALSO: Teen Mom Reunites With Her Newborn Baby Stolen by Her Benefactor
There were indications that a woman, who preferred to remain anonymous, had offered to pay the fine on behalf of the convict.
The state Police Commissioner, Been Gwana, confirmed the incident to journalists at a press briefing in Katsina, last year.
Gwana said Lawal had already negotiated and agreed to sell the twins for the said amount to "a good Samaritan" at Ruwan Godiya village in Faskari Local Government Area of the state on December 2, 2017 when Police arrested her.
The police arraigned Lawal for alleged violation of Section 278 of the Penal Code, which the magistrate frowned on, noting that the section dealt with intention to sell kids for prostitution.